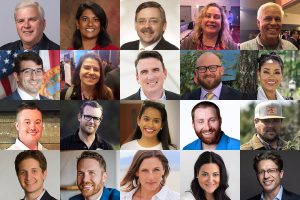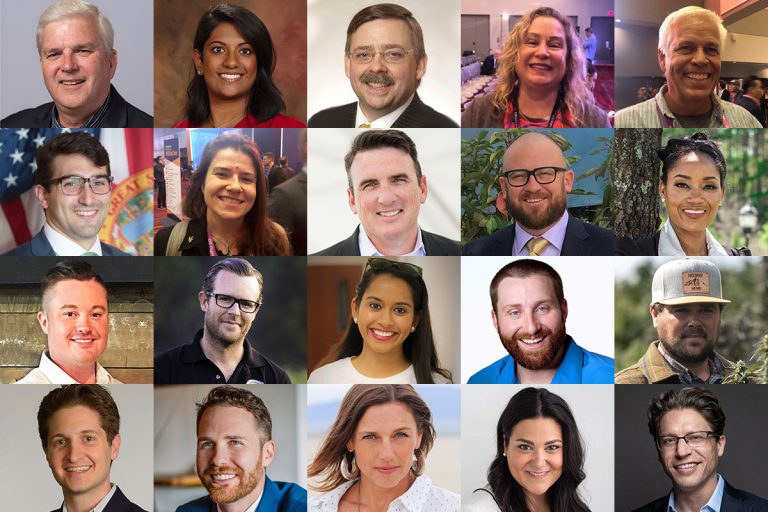 As the hemp industry nears the end of a year of tremendous change, it can be easy to marvel at the progress the industry has made in the past 12 months.
But we wanted to find out what's next for the hemp industry.
So Hemp Industry Daily caught up with 20 insiders from across the hemp supply chain to find out not where the industry has been but where it's going.
Here's what we learned:
Mark Case, founder and CEO, International Hemp Auction and Market, Knoxville, Tennessee
2018 was a gamble but a good year for most. 2019 was a gamble but a thin year for most.
2020 is not a year for gamblers. Rather, it will be successful only for those who are wise and prudent, fully integrated and who work with a good business plan to go the long haul.
Brenda Verghese, vice president of research & development, Stratos, Colorado Springs, Colorado
I predict that while the regulations remain "nonexistent," the industry will become even more saturated with smaller players.
However, if and when the (U.S. Food and Drug Administration, USDA) does come in with regulations, many of these existing companies will not be able to withstand the cost of investment to keep up with regulations.
In turn, cost of product and hemp will go back up, and the arena will have a lot less players.
Ted Haney, executive director, Canadian Hemp Trade Alliance, Calgary, Alberta
I predict increased hemp acres in Canada, likely moving toward 200,000 acres. I also predict an increased focus on whole-plant utilization.
The United Nations International Commission on Narcotic Drugs will remove low-THC hemp extractions from the UN 1961 Single Convention on Narcotic Drugs.
Finally, I predict an increase in the sale of hemp protein concentrate and hemp protein isolate to large food processors.
Kim Collier, hemp consultant and wellness coach, Missoula, Montana
Buckle up. We are unstoppable.
Specifically for business development, collaborations are key. I think we're going to go beyond concerns about, "My product has to be the best."
I think it's going to be collaboration of science, location, products and ingredients for a very effective healing experience and strong business plan in this space.
James McCoy, hemp farmer and retailer, Pahrump, Nevada
We've already grown this year like eight times more hemp than we needed.
The consumer hemp market is not nearly as robust as people predicted it to be. So I see a whole lot of real cheap hemp, getting cheaper.
Ray Mazzie, executive director, Hemp Industries Association of Florida, Tallahassee
The hemp industry will surely experience explosive growth in 2020 as the USDA and FDA (U.S. Food and Drug Administration) begin to release rules, take comments and eventually implement said regulations.
Compliance and learning from others' mistakes will prove to be invaluable to 2020 hemp operators, regardless of where they sit in the supply chain.
Marysia Morawska, horticulture educator, University of Nevada, Las Vegas
I think a lot of these farmers are going to realize that the cannabis plant is not a CBD plant.
What we're going to see is a movement toward a trifecta or even quad-usage plant – so, something that's utilized for the hurd, for the fiber, for the flower, for the grain.
And once we realize what those genetics are, we'll end up realizing that each region specifically has growing styles that will be differentiated by the genetics of that region.
And we will move into a place where processing will include not just CBD. I think CBD will become the byproduct of the cannabis plant.
Patrick McCarthy, CEO, ValidCare, Denver
The U.S. consumer is going to wake up to the fact that certification and dosing matters.
They're going to get particular, where they've been trying things in the past.
They're going to start really paying attention to, what is the product I'm taking? How do I know that it's safe? How do I know how much that I should take, and who says it's safe?
Ross Burtness, founder, ReGrow, San Diego
With the mass adoption of CBD products already in place, we will start to see a more compartmentalized line of products aimed at new and existing consumers.
Stricter regulations will push the market toward adopting proper genetics, DNA markers and compliant resin varieties.
With the emergence of data-driven insights, cutting-edge management technology and predictive tools, there will be more variety available to the public at lower costs.
Jillian Hishaw, founding director, Family Agriculture Resource Management Services (F.A.R.M.S), Charlotte, North Carolina
2020 will bring more stabilization to hemp farmers as they enter the planting season.
Due to the extensive loss suffered by many small farmers who grew hemp this year, many will grow less acres and seek out securing purchase contracts with established processors and companies in California, Colorado and international markets, if possible.
Many farmers that suffered an unrecoverable loss will not plant next year but wait until 2021 to ensure the regulatory kinks have been ironed out in 2020.
Farmers of color will have more opportunities growing cannabis due to the 10-year felony restriction on hemp excluding many farmers of color out of the industry who factually have higher prior conviction rates.
Casey Flippo, CEO, Natvana, Little Rock, Arkansas
In 2020, the U.S. hemp industry is going to transcend previous norms by exponential amounts.
Farmers and processors are going to have to come up with creative solutions to adhere to the domestic surplus as well as the pressure from consumers to provide a more economically reasonable end-product.
Scott Propheter, vice president agronomy and outreach, Criticality, Hobgood, North Carolina
I think there will be an overall decline in planted acreage for 2020 caused by the oversupply from 2019.
I also believe that 2020 will be the catalyst year that begins a widespread consolidation in the processing community as margins continue to compress.
Priyanka Sharma, co-CEO, Kazmira, Watkins, Colorado
We will see investment into genetics and harvesting technology in order to adhere to the USDA final rule.
I expect an increase in research on cannabinoids and various hemp strains by universities.
We will see new formulated products enter the market at compact sizes with higher cannabinoid content.
I foresee more consumer awareness on traceability of product from farm to shelf.
Charlie McKenzie, chief adviser, Bioculture Group, Columbus, Ohio
While we find ourselves surrounded by quite a bit of uncertainty going into next hemp season, I am certain that an increased focus on business integrity and ethics, operational efficiencies, regulatory compliance and production quality will be necessary for any hemp farm or business to see success in 2020 and beyond.
Wesley Ray, co-founder, Combined Hemp, Bend, Oregon
2020 will resemble 2019 with twice the amount of land. The only difference besides acreage is the letters abbreviating the cannabinoid.
CBG breeders exploded onto the map when total THC testing was in the USDA proposed rules.
Expect the same with feminized CBG seeds popping up at an alarming rate.
New explorers to the industry, be alert, do your research and learn from the farmers of 2019's mistakes.
Michael Bronstein, president, American Trade Association for Cannabis and Hemp, Washington DC
The hemp industry will have the best year of growth since (President Franklin Delano Roosevelt signed an executive order in 1941 legalizing hemp production for the U.S. effort in World War II), but not everyone is going to win.
Complexity of the business and supply issues in the market will favor early adopters who can produce quality and consistent product at scale. Additionally, the CBD market will find increasing competition and additional regulatory scrutiny before the dust settles.
Brent Williams, managing member, Highwater Financial, Nashville, Tennessee
We believe that the hemp industry will have a large focus on expanding infrastructure in 2020.
Farmers will see a painful loss of both money and crops from the 2019 season due to limited access to drying, proper storage or timely processing.
With many farmers getting burned on production contracts in 2019, we also believe there will be a slower growth rate in the number of acres grown until there is a tangible increase in demand.
Adrienne Snow, founder, Western States Hemp, Reno, Nevada
I think extraction capacity will increase by up to another 20%. Grow licenses will possibly double, however, actual harvested product will most likely increase only by 50%.
There will still be a lot of confusion between the states and USDA.
The big players will continue to watch from the sidelines through 2020, awaiting calmer seas before jumping in and truly merging Wall Street and hemp.
Claire Crunk, president, Southeast Hemp Fiber, Santa Fe, Tennessee
We will see emerge a tighter, higher standard for manufacturing practices in extraction as regulatory frameworks and consumer awareness improve.
We will also observe continued innovation in fiber processing methodology and fiber product development that will feature domestically grown hemp fabrics and bioplastics applications.
Russ Cersosimo, co-founder, Hemp Synergistics, Pittsburgh
With increased regulatory compliance on the horizon, I expect to see many of the first-wave farmers, extractors and product manufacturers exit the business.
Those who jumped into the industry without any real experience in farming, extraction, science or CPG (consumer packaged goods) will be challenged to compete successfully in a regulatory industry and changing landscape.
The second wave is coming in 2020, and the market will level out – but only the most qualified and advanced will be positioned to succeed to serve the market with high-quality products on a consistent basis.
These comments were edited for length and clarity.