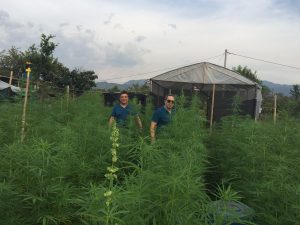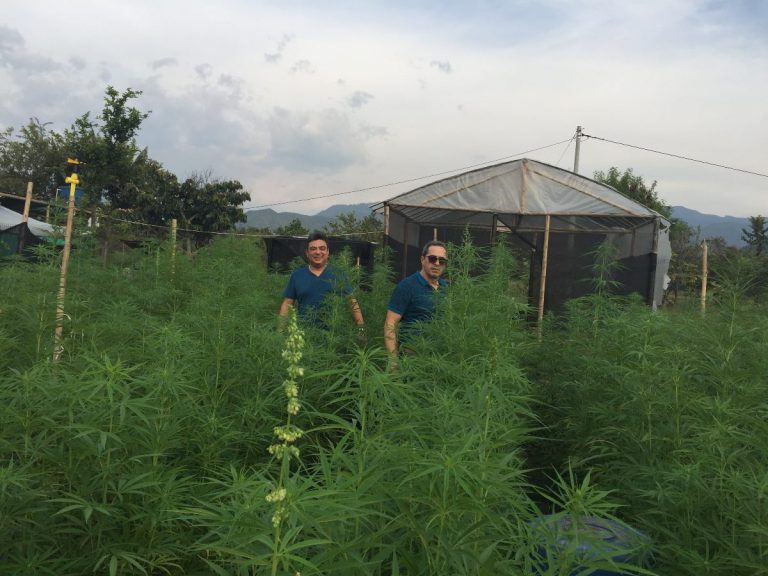 (This story has been updated to reflect that the company has applied to license cannabis varieties in Colombia.)
A Colombian company with aspirations of raising hemp in Uruguay and exporting it for sale in the U.S. has the plants and permission from U.S. authorities to start bringing them to market. But global pandemic disruptions are slowing the plans of Sannabis S.A.S.
Sannabis – a Cali, Colombia, subsidiary of U.S.-based security firm View Systems Inc. – started growing hemp in January and was an early recipient of a permit from the U.S. Department of Agriculture to bring in the whole hemp plant, including flower.
"I believe it is an important step, to be able to import the seeds, the roots, the stems, the leaves –everything into the U.S., and we're kind of establishing relationships right now," Sannabis president President John Campo told Hemp Industry Daily.
But Sannabis hasn't shipped any hemp yet, as the global coronavirus pandemic has slowed ground and air transportation and the final certifications Sannabis needs from Uruguayan authorties. Campo said he's not sure when the exporting will begin.
U.S. Customs and Border Protection did not respond to repeated inquiries from Hemp Industry Daily about U.S. hemp imports since the plant became a legal commodity in 2018. The USDA referred questions to Customs and Border Patrol.
Sannabis' parent company, View Systems, plans to spin off into its own company, Campo said, making Sannabis a standalone firm.
Campo said the plan is to form a "joint venture with a company in the U.S. or anywhere in the world" that wants hemp or marijuana cultivars from Uruguay, where the hemp is grown. Currently the Sannabis hemp farm has nearly 27 acres to plant, with room to grow cannabis under contract for interested companies, Campo said.
Campo also said his company has applied to register some 150 cannabis strains in Colombia and awaits approval. However, Colombia doesn't allow the export of raw cannabis flower, so the plants will have to be exported from Uruguay. About a dozen companies had licenses to grow hemp in Uruguay as of September 2019.
Campo's company still faces some regulatory hurdles in Uruguay, though. Campo said his company has hired a lawyer to get a special export permit from the Uruguayan Ministry of Health.
Also, Sannabis still needs a phytosanitary report for the health of the hemp plants. Campo said his company is in the process of getting the report, but again, coronavirus disruptions have delayed the process.
Still, he's optimistic his Uruguayan operation could establish a foothold in the U.S., selling plants that meet American THC limits of 0.3% for legal imports.
"North American hemp and MMJ companies are looking to build relationships in South America; we have a strong foothold and make ideal partners," he said.
Ivan Moreno can be reached at [email protected]