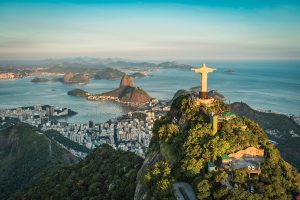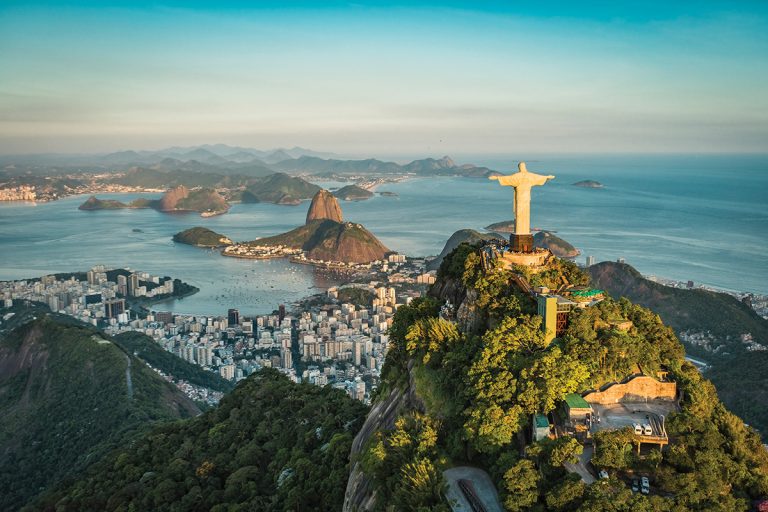 Draft legislation that would allow Brazilian farmers to grow cannabis for medical and industrial purposes on domestic soil for the first time has been submitted to the country's lower house of Congress.
The bill was delivered to the House of Deputies speaker this week by lawmakers Paulo Teixeira and Luciano Ducci, co-sponsors of the bill who sit on the chamber's special commission for the regulation of medicinal cannabis.
Teixeira, the commission chair, published the draft legislation on his website.
Why now

Sponsors say that opening up Brazil for the cultivation and production of cannabis-derived products on the medical and industrial spaces represents a major opportunity for the country at a time when the Covid-19 pandemic has triggered a global economic downturn.
Brazil is second only to the United States in the severity of its outbreak, recording more than 3.5 million coronavirus cases and more than 110,000 deaths.
"We have a potential 210 million consumers," Ducci told the newspaper Folha de Sao Paulo.
"There are companies that are waiting for the law in order to enter Brazil, and we can bring income to Brazil in the post-pandemic era."
Legislation details
The commission proposing the bill was formed in October to analyze the commercialization of medical cannabis in Brazil, the newspaper reported.
The bill sets out who would be authorized to cultivate cannabis, noting that legal entities interested in growing cannabis must be previously authorized by the public authorities and adhere to the following conditions:
A cultivation quota connected to a precontracted demand or predetermined purpose
Production tracking by growers, including seed acquisition and disposal.
A safety plan to meet the requirements set out in the law.
The presence of a "technical manager." This individual would be in charge of:

Ensuring the application of good agricultural practices determined by agricultural authorities.
Controlling the levels of THC contained in crop.
The bill would not legalize cannabis cultivation for:
Recreational use.
Self-cultivation.
Religious use.
The bill includes criteria for becoming an authorized grower of cannabis and the products that can be produced and marketed from from domestically grown cannabis.
Highlights from the bill specific to industrial hemp:
The bill authorizes the production and marketing of any products obtained from industrial hemp, as long as:

They are not intended for medical use.
They are not intended for prophylactic, curative or palliative purposes.

Cosmetics, personal care products, cellulose, fibers and non-medical veterinary products that contain cannabis can be produced and marketed as long as they contain no more than 0.3% THC.
Cannabis-derived food products and supplements could be produced and marketed as long as they are THC-free.
Industrial hemp could be grown outdoors, provided growers follow fencing and containment guidelines.
Highlights from the bill specific to medicinal cannabis:
Cannabis for medical, human or veterinary would have to be grown in a greenhouse.
For surveillance purposes, plants with a THC content higher than 1% would be considered psychoactive cannabis plants for medical purposes.
Formulations with a THC level equal to or less than 0.3% will be considered non-psychotics.
Regardless of whether the crop is grown for medical or industrial purposes, the bill stipulates that cannabis growers must adhere to specific security measures, including:
A "protected" perimeter to prevent unauthorized access and "mitigate the risks of dissemination and diversion."
A video monitoring system at all entry points.
Restricted access.
A security alarm system.
One section of the bill stipulates guidelines for transport, noting that "vehicles used for the transport of seeds, plants, inputs and cannabis extracts shall not be ostensibly identified by their company name, corporate name or any other name making it possible to identify the products transported there."
Current landscape
Right now, Brazil effectively has three categories of legal, commercially produced medical cannabis:
Cannabis-derived medicines registered like any other pharmaceutical drug, for which efficacy and safety need to be proved. So far, that includes only GW Pharmaceuticals' Sativex, manufactured in the United Kingdom and registered as Mevatyl in Brazil to treat spasticity of patients with multiple sclerosis.
Cannabis products with "sanitary authorization," the new category created in December 2019. These products do not require proven efficacy via clinical trials during the first years (for a maximum of five years, but the agency may select the specific time frame) but must comply with stringent quality requirements. Domestic manufacturing and distribution to pharmacies is allowed. As of mid-2020, only one product was authorized—manufactured by Brazilian pharmaceutical company Prati-Donaduzzi—and there are no pending applications.
Authorizations granted on a case-by-case basis to patients allowing them to import nonregistered cannabis products, which also do not require clinical trials. This has been working since 2014 and is sometimes called "compassionate use."
So far, almost all patients access through the last option, primarily for CBD products.
To read more about Brazil's medical cannabis lansdcape, download our free report "Cannabis in Latin America: The Regulations and Opportunities."