Hemp Report: Top 10 U.S. States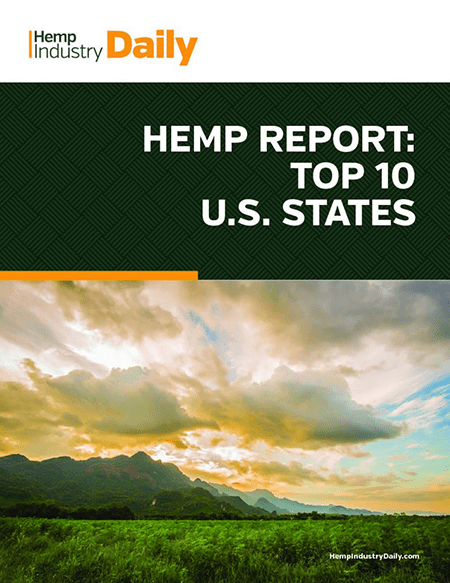 The hemp industry is exploding, with a dizzying variety of CBD-infused products and hemp derivatives showing up everywhere from roadside farmer's markets to expensive boutiques to veterinarian offices.
Hemp's remarkable growth is drawing the attention of a diverse group of investors, entrepreneurs and policymakers. Many new entrants to the hemp industry have no familiarity with cannabis; others are longtime marijuana operators looking for new opportunities.
All are facing dramatic headwinds as hemp processing struggles to keep up with investor and consumer enthusiasm for the plant.
In this report, you'll find detailed analysis of the nation's top 10 hemp-growing states, along with charts showing exclusive market intelligence about a crop that is not tracked by any national regulatory agency.
THIS REPORT DETAILS:
› Where hemp is being grown, how farmers are growing it and what they're getting paid for it
› Business opportunities in hemp production and processing
› Differences in U.S. hemp markets and regulations
› Climate and pest challenges and how they vary by state and region
› Exclusive intelligence about future opportunities in hemp