Thank you for registering for this webinar:
Managing Risk in Uncertain Times: Strategies for Hemp Businesses
Please check your email for confirmation of your registration along with a link to join.
---
Download the new special report, Managing Risk in Uncertain Times: Strategies for Hemp Businesses
We are pleased to introduce the first risk-mitigation report from Hemp Industry Daily, providing a comprehensive look at the tools available to alleviate the severity of unknown dangers that hemp businesses might face in the future.
If 2020 has taught us anything, it is that no amount of planning can remove risk from our lives and business plans. The best-crafted business strategy can crumble because of unexpected events, and the deepest wells of capital might run dry in the face of a global market slowdown. However, can an entrepreneur take steps to help ensure those risks are less costly to a hemp business in the long run? Absolutely.
Hand-selected by the editors of Hemp Industry Daily, this valuable resource provides a basic handbook of strategies and products to protect your hemp investment from unforeseen risks, whether you are growing hemp, processing it into finished goods or bringing those products to the public.
This special report on Managing Risk in Uncertain Times offers actionable, unbiased intelligence on risk-mitigation products and strategies, how much they cost, and additional guidance on:
Crop insurance.
Business property insurance.
Business interruption insurance.
Workers' compensation insurance.
Legal strategies to make contracts less risky.
---
What's next for hemp & CBD? Hemp Industry Daily offers answers.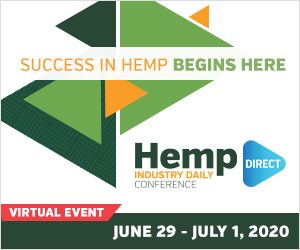 Hemp Industry Daily Conference Direct is the only conference dedicated to understanding and exploring the future of hemp and CBD while answering the most relevant questions of the day: how will the industry move forward? And what's next for the hemp and marijuana industries?
Brought to you by Hemp Industry Daily, the most trusted source for hemp and CBD business news and market insight, Hemp Industry Daily Conference Direct offers a state-of-the-art, immersive and interactive experience that delivers:
Sessions exploring the industry's biggest issues and emerging opportunities for business professionals
One-to-one and group chat functionality to engage with other attendees, speakers, and exhibitors
Group networking opportunities through meet-up and networking forums to grow your industry network
A virtual expo hall with over 100 exhibitors that you can engage with directly
Access to the virtual platform for 6 months after the event concludes so you can view content as many times as you want and learn on your schedule
---
Still looking for hemp & CBD facts?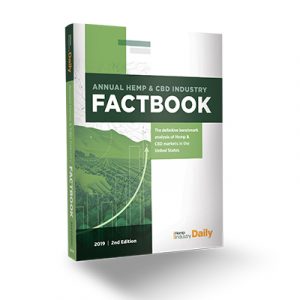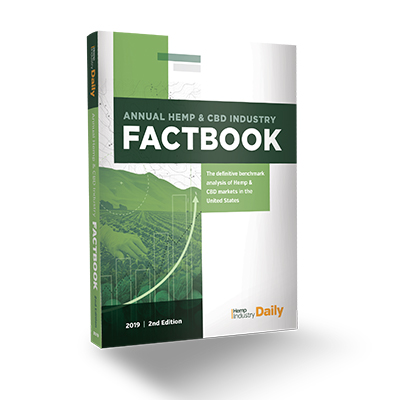 Introducing the 2nd Annual Hemp & CBD Industry Factbook – the most comprehensive and reliable data resource for the hemp and CBD industry available today and the only report to deliver a complete, end-to-end look at the cannabis supply chain.
Whether you're a cultivator, extractor, investor, entrepreneur, manufacturer or retailer, the national legalization of hemp and CBD has opened-up a world of opportunities – each with their own questions: "What is the impact of mass market retailers entering the market? How are businesses navigating regulatory gray areas? What are the obstacles and opportunities across the hemp & CBD supply chain?"
When even federal agencies can't provide reliable tracking data, this exclusively business-focused Factbook offers analysis and better understanding of the current and future challenges needed to make the most accurate and informed business decisions.