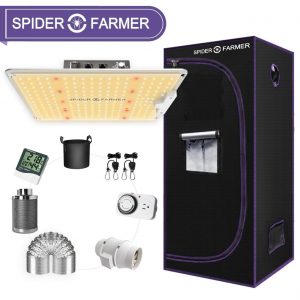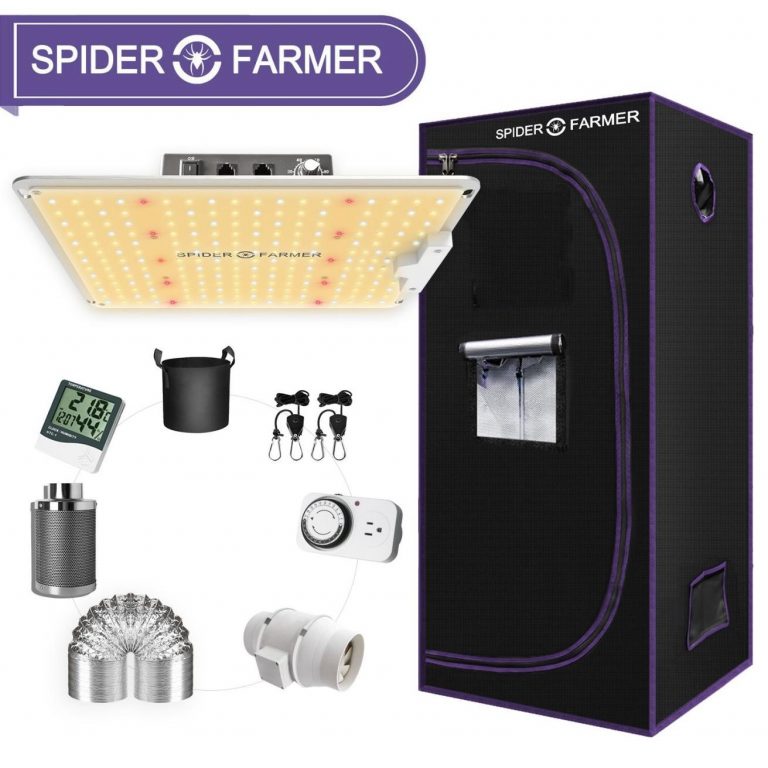 Nowadays, cannabis cultivation is booming, and LED Grow Lights have become a must-have for indoor marijuana growers. LEDs are efficient, energy-saving and easy to operate. Today we will recommend a high-quality light with excellent value for money – Spider Farmer LED Grow Light
Features and Advantages:
Samsung lm301b chips. High light output per watt consumed.
Meanwell driver. The industry standard, long life-span.
High efficacy and yield. SF lights achieve 2.9umol/j, makes it one of the most efficient lights on the market.
Dimmer knob and light switch. Adjust the desired light brightness to fit each growing cycle.
Dimming daisy chain. Multi-lights connection with unified dimming. It's significant advantage for large room grow or commercial project.
Solid aluminum heat sink. Dissipates heat efficiently.
Energy-saving. Save 50% more than traditional lights. SF 4000 only consumes 450 watts of electricity also comes with better micromoles/joule.
Full and even coverage broad spectrum. 3000K and 5000K white light, plus 660nm red and 760nm IR speeds up flowering and bud; the perfect light for all stages of growth.
DLC, ETL, CE, UL certified. International standard. You never worry about your safety issue.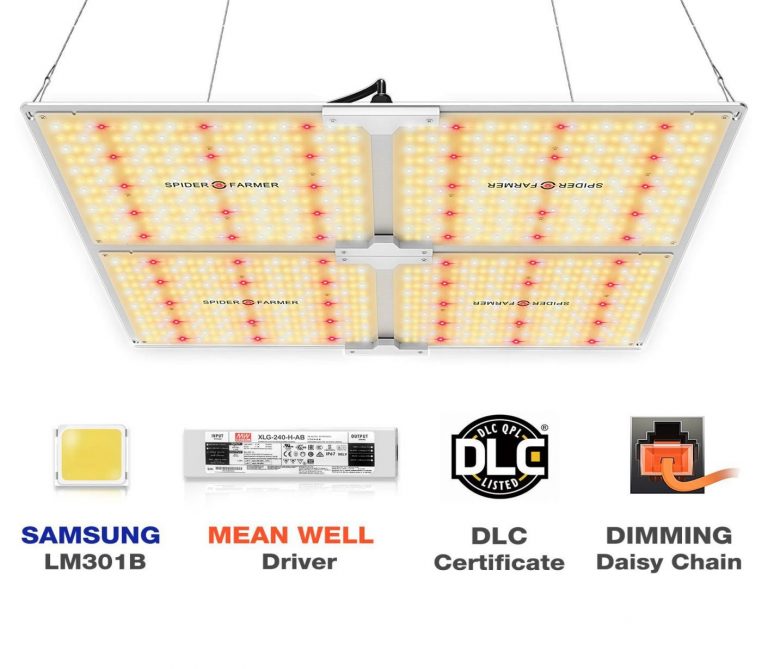 All in all, Spider Farmer LED Grow Lights provides whatever you are looking for. Their quality and yields are equivalent to top brand lights, but the price is very affordable starting as low as $159.99. The quality is worth every penny!
Spider Farmer LED grow lights comprise of the SF 1000, SF 2000 and SF 4000. Whether you're looking to grow a single plant, or convert an entire room into a commercial grow, they have you covered.
SF 1000 LED Grow Light: Veg coverage: 2.5'x2.5', Flower coverage: 2'x2'
SF 2000 LED Grow Light: Veg coverage: 3'x4', Flower coverage: 2'x4'
SF 4000 LED Grow Light: Veg coverage: 6'x6', Flower coverage: 5'x5'
Spider Farmer also offers Grow Tent and Full Grow Kits. Check all products on their website: https://www.spider-farmer.com.
This is a paid post. Contact [email protected] for more information.