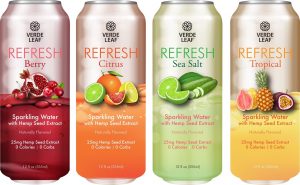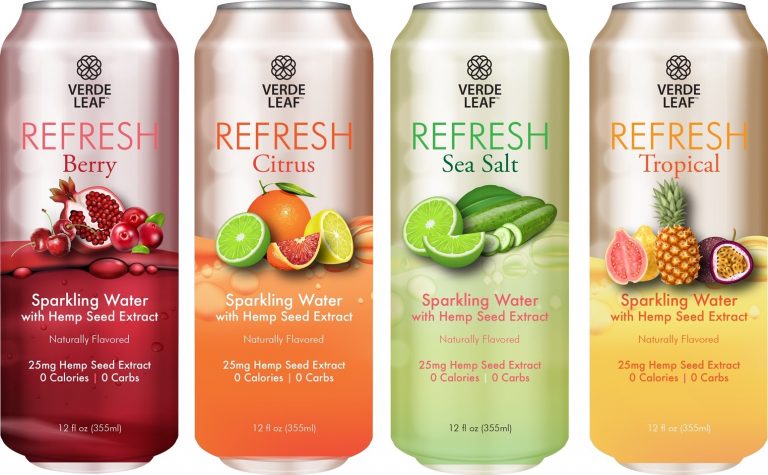 Atlanta, GA Sept. 29, 2020 — Verde Leaf™ is pleased to announce the release of REFRESH™, a premium flavored, CBD infused Sparkling Water. REFRESH™ has zero calories and zero carbohydrates and contains the daily recommended allowance of Vitamin C.
"We are excited to launch a premium beverage that tastes great and provides a healthier choice for consumers" said Dr. Jackson Garth, President and CEO of Verde Leaf™. By consistently focusing on developing new products, such as beverages, hemp-derived edibles, topicals and everything in between, Verde Leaf™ is committed to bringing to market the best CBD products that enhance and assist consumers to live better lives and improve their overall health and wellness.
The initial offering of REFRESH™ Sparkling Water flavors include: Berry, Citrus, Cucumber Lime, and Tropical. REFRESH™ Sparkling Waters will be available Fall 2020 in convenience stores, grocery chains, and retail stores across the US.