Hemp Markets and Trends
One of the world's oldest crops is also its newest industry and opportunity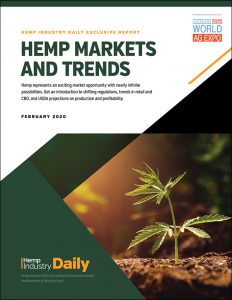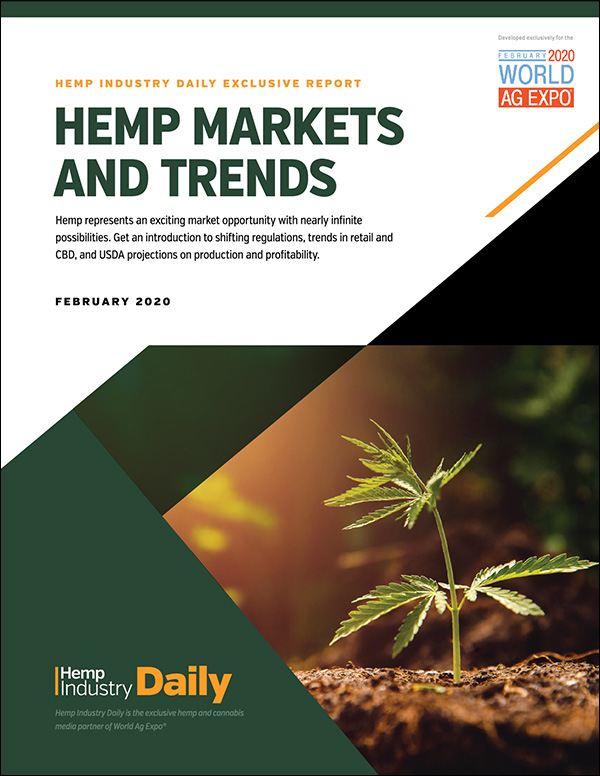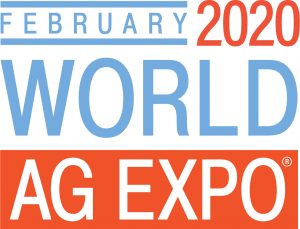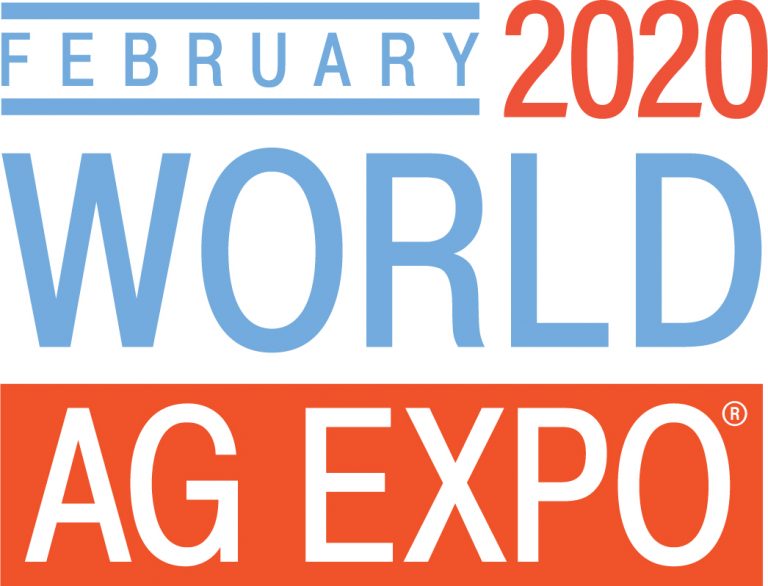 As the hemp industry takes off with a bewildering array of CBD products and other hemp derivatives, finding realistic opportunities for profit can be a challenge to discern.
Created exclusively for the World Ag Expo, this report on "Hemp Markets and Trends" has been researched and compiled by the experts and editors of Hemp Industry Daily to give you a clear and accurate overview of the state of the industry while also providing a valuable guide and starting point to exploring opportunities in hemp.
World Ag Expo attendees will benefit from this report's breakdown of costs and profitability projections, highlights of the latest market information, and emerging opportunities. With the best available agronomic and economic information from market innovators, this report is how you can get a head start on profit in hemp while avoiding unnecessary risks and costly mistakes.
The Hemp Market and Trends report also includes:
Acreage and producer projections – there are now more acres dedicated to growing hemp than strawberries, peaches or avocados
Estimated per-acre revenue and costs per acre – varies depending on type of hemp grown
Yield estimates – providing a range of yields that can vary widely from source to source
CBD overview – the projected boom in CBD sales is expected to hit $9-11 billion by 2024
Hemp cultivation offers farmers one of the most exciting opportunities in a generation. This report is your guide to the market opportunities expanding nearly every day.