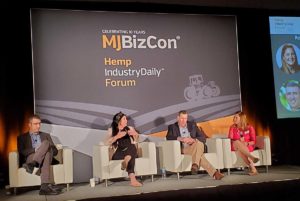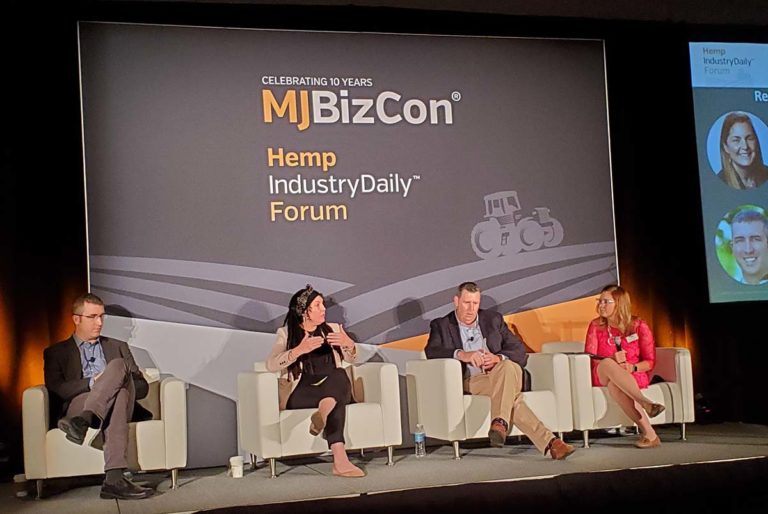 Closing the gaps between the 2014 and 2018 Farm Bills could provide U.S. hemp companies with "a leg up on international trade," according to Joy Beckerman, principal at New York-based Hemp Ace International.
Beckerman spoke Tuesday at the Hemp Industry Daily Forum, a daylong preconference event held in Las Vegas in connection with MJBizCon.
U.S. hemp companies looking to open new international markets may be eligible for government grants and programs to fund costs such as travel, said Larry Farnsworth, senior vice president of communications and marketing for the National Industrial Hemp Council.
Federal funds for such such business-development projects opened to hemp companies when the 2018 Farm Bill legalized the cultivation, processing and sale of hemp and hemp-derived products.
Trouble at home
Disparities between the 2014 and 2018 Farm Bill documents continue to create strife in the United States, however.
Regulators in some hemp markets adhere to rules from the 2014 Farm Bill, while others follow the 2018 document, making "some people think they are at a disadvantage to their neighboring states," Farnsworth said.
Garrett Graff, partner at Moye White law firm in Denver, said he expects the 2023 Farm Bill to contain more harmonization of the two packages of federal legislation, along with further insight about testing rules required by the U.S. Drug Enforcement Administration.
He also expects environmental, social and corporate governance to play a larger role in the updated Farm Bill.
In the nearer term, NIHC's Farnsworth predicted the U.S. Senate and House of Representatives would affirm the U.S. Department of Agriculture's authority over hemp. Meanwhile, Senate Bill 1698, the Hemp Access and Consumer Safety Act, stands to clarify that hemp-derived CBD can be included in dietary supplements and food.
Planning for 2023
For her part, Beckerman would like to see the federally legal plant treated as such going forward.
Additionally, she said the 2023 Farm Bill should make clear that naturally occurring cannabinoids are a part of federally legal hemp, meaning the sale and use of hemp-derived CBD and other cannabinoids in finished products should not be subject to criminal enforcement in the United States.
"We defined a plant in the Farm Bill. We didn't define a finished product, but that is what we are dealing with," she said.
Other key issues Beckerman would like clarified in the 2023 Farm Bill include a repeal of the drug felon ban, which precludes individuals convicted of certain drug crimes from growing hemp for 10 years, and the ability to repurpose hemp that tests above the 0.3% THC limit for construction materials, plastics and other purposes.
Hemp content at MJBizCon
The Hemp Industry Daily Forum was one of three preconference events held as part of MJBizCon at the Las Vegas Convention Center.
In addition to several dozen educational sessions, MJBizCon includes a trade show with more than 1,000 exhibitors for the cannabis industry. Register for MJBizCon at mjbizconference.com.