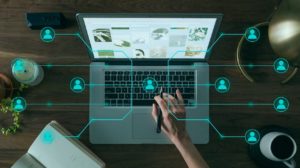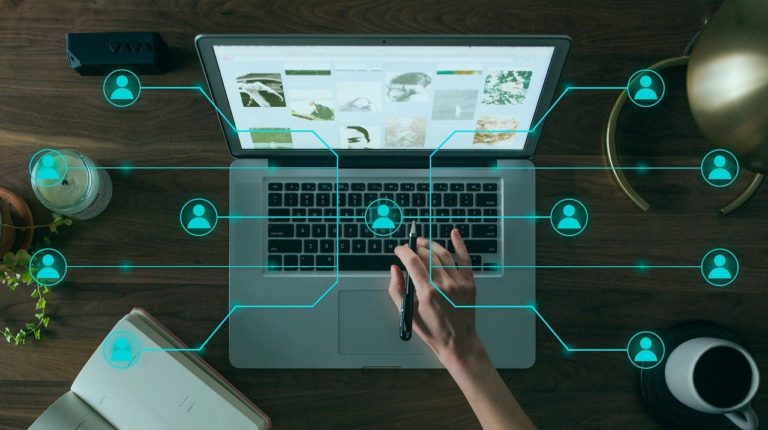 (Editor's note: This story is part of a recurring series of commentaries from professionals connected to the hemp industry. Daniela Furtado is managing director and SEO consultant at Findable Digital Marketing, a cannabis SEO agency based in Toronto.)
Between government regulations and rigid policies from Big Tech, marketing cannabis will keep you on your toes.
We've listened in on executive meetings, caught up with our industry colleagues and chatted with marketing directors across the cannabis industry.
We have a sneak peek of what companies are planning for the rest of the year. Here are five things to know about what we think will be the go-to marketing trends and tactics in cannabis in 2022:
Google cracks down, while other platforms open up
Advertising cannabis on Google is prohibited, but the company does grant special advertising permission to select CBD brands in its trial program. Google will be harsher in 2022 to those that are trying to get around its policies.
Since there is no way to request to be a part of the trial program, companies have managed to get past the algorithm's loopholes.
Last month Google announced that the company will be adding stricter measures to the Advertiser Verification Program starting in March. They're taking transparency and privacy more seriously, and with that, they're creating higher requirements to publish ads and appeal to them too.
We expect Google to crack down on accounts that are violating its policies (including its cannabis policy) and make it difficult for violators to re-try with a fake email account.
If you're not lucky enough to be a part of Google's program, don't risk it. Instead, try paid advertising elsewhere.
Amy Deneson, Co-Founder of Pheno, a New York agency specializing in omnichannel advertising for cannabinoid brands, says that other platforms are opening their doors to advertising revenue.
Grow on social media channels that are cannabis-friendly
As cannabis brands continue to be censored on the social media platforms like Facebook and Instagram, we expect to see more brands make the move to other platforms that have cannabis-friendly community guidelines like Twitter, Reddit and Quora.
Of all the social media platforms, we have our eyes set on streaming platforms like Discord and Twitch in 2022. In a recent study by the Brightfield Group, up to 54% of video gamers consume cannabis while gaming.
"Twitch is one of those platforms that has already begun to see growth," says Cody Hicks from ADCANN, a Toronto-based resource platform for cannabis marketers.
"It generally allows cannabis-related content as long as it's legal in the state or country from which the stream is operating and they don't attempt to sell cannabis."
With 140 million active users, we wouldn't be surprised to see more cannabis brands partner with Twitch streamers.
Visual data storytelling will champion content marketing
Accurate and reliable data about cannabis are hard to come by, and when you do, it's often dry and dense.
Since cannabis content marketers are on a mission to educate consumers about the plant and change the stigma, they're looking for ways to make that data digestible.
"A huge component of cannabis consumption is education, especially in new markets" said Brytany Melville from The Grown Group, a retail cannabis consulting firm in Toronto.
"Data and research reports are critical tools we leverage in our daily lives to eradicate the stigma surrounding cannabis and are huge driving forces for legalization."
We are already seeing content marketers turn stale scientific research studies into infographics and reports that make the data easy to understand for the everyday consumer.
As more states and countries legalize, and research becomes available in 2022, we expect to see marketers turn it into visual data storytelling.
More legal markets mean more influencers
As more states and countries legalize cannabis, we're seeing a rise in cannabis influencers.
Speaking to Brett Puffenbarger, managing partner of Pennsylvania-based Good Highdeas, he doesn't think we'll see new influencers sprout in new markets so quickly.
"I think the real growth will come from the existing markets having sway over the newer ones.
"I think as long as advertising isn't allowed, the longer we will continue to see influencer and affiliate marketing used at these levels. I do think the influencer world will fragment more as time goes on."
With educational cannabis influencers like Drs. Codi Peterson and Miyabe Shields or celebrities making cannabis part of their personal brands, like Seth Rogen, Breal and Martha Stewart, we expect influencers to be a strategic part of cannabis marketing in 2022.
A comeback of experiential marketing and events
Last, but definitely not least, events.
The cannabis trade industry is built on gatherings, conferences and events, and cannabis brands are known for having some of the best experiential marketing campaigns.
COVID permitting, we expect (and hope) to see the industry get back to its roots and put together more and bigger events.
Daniela Furtado can be reached at daniela@findabledigitalmarketing.com.