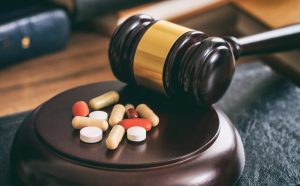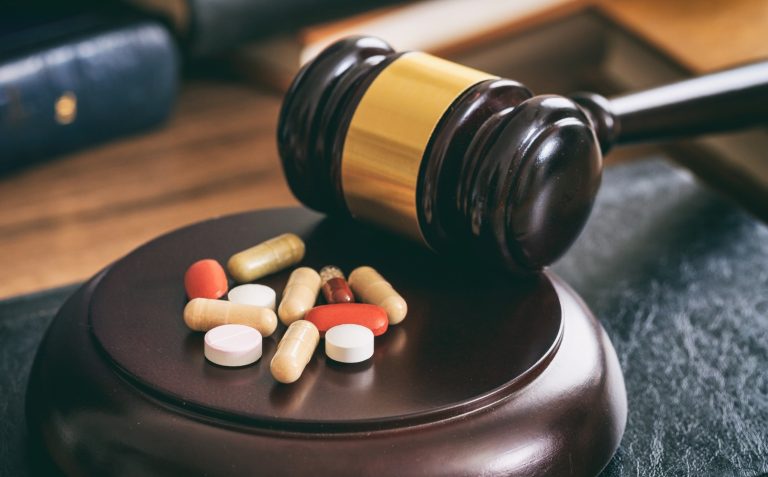 It's shaping up to be a watershed summer for the cannabis industry as the U.S. Food and Drug Administration is poised to approve the first drug made from the cannabis plant.
The decision on Epidiolex, an epilepsy treatment made of CBD extracted from cannabis flower, could upend decades of government insistence that the plant has no medicinal value.
British drugmaker GW Pharmaceuticals is seeking FDA approval to sell the drug in the United States.
A preliminary FDA report out this week said that "data in the (Epidiolex) application appears to support approval" for the new drug, news that sent GW Pharmaceuticals' stock (GWPH) surging on the Nasdaq on Tuesday.
That FDA change could unleash a torrent of cannabis investment from large pharmaceutical companies that have so far stayed on the sidelines of the marijuana industry.
Hemp and marijuana producers fear that FDA approval could prompt additional regulations on how cannabis is commercially processed.
Right now the drug's Schedule 1 status means the federal government doesn't consider the drug worth regulating.
Before the decision on Epidiolex is released this summer, the FDA is convening a panel of independent experts on the nervous system to review the drug, a signal that the FDA wants to take special care before approving a cannabis drug aimed at children.
The panel holds a public hearing Thursday to review the evidence.
Hemp Industry Daily interviewed several cannabis businesses to find out what entrepreneurs need to know about the FDA review.
Here are their top 5 things to watch in Thursday's landmark FDA hearing:
1. How it's made
GW Pharmaceuticals has said Epidiolex is made from CBD. A company spokesman insists that the company has no plans to prevent others from making "artisanal CBD" – or homemade cannabidiol treatments made outside FDA oversight.
But hemp producers will be listening carefully for clues from GW Pharmaceuticals about the drug's formulation, looking for indications that the company may seek to ban competitors from using similar formulations.
"The hemp industry should be focused on ways it can co-exist with a pharmaceutical product," said Garett Graff, a hemp attorney for Denver-based Hoban Law Group.
2. Availability
The FDA considers only two things before deciding on a drug – the drug's safety and how well it works to treat the ailment.
A drug can win FDA approval with no indication of how quickly the manufacturer can ramp up supply to bring the drug to market.
In the case of Epidiolex, cannabis industry watchers will be looking for clues about the drug's availability.
Fewer than 50,000 people in the U.S. have the kinds of epilepsy Epidiolex treats. Does GW Phramaceuticals have broader aspirations? Probably.
Another cannabis-based drug made by GW Pharmaceuticals, Sativex, is approved for use in 21 countries (but not the U.S.) for the treatment of muscle spasms associated with multiple sclerosis, a more common condition than drug-resistant epilepsy.
The cannabis industry will be looking for hints about whether GW Pharmaceuticals has aims to expand into formulations for more common types of epilepsy or other ailments.
3. Rescheduling?
It's not a slam dunk that FDA approval for Epidiolex would trigger automatic rescheduling of cannabis by the U.S. Drug Enforcement Administration, but GW Pharmaceuticals and many in the cannabis industry believe they go hand-in-hand.
Other CBD makers should be aware of what kinds of questions the panel asks, as they could reveal how the drug agency plans to respond, said Courtney Moran, an Oregon attorney who advises hemp producers.
"The industry should be watching and participating in every movement going forward," Moran said.
4. Food
Epidiolex is a strawberry-flavored oral solution. May not sound too tasty, but watchers in the cannabis industry will be on high alert for signs that the FDA plans to apply pharmaceutical oversight to foods containing CBD.
Many in the hemp industry say CBD should be considered a food, like any other ingredient. That would free CBD manufacturers to add the cannabinoid to common foods without CBD being considered an "adulterant," or a drug additive that would face FDA restrictions.
Drug enforcers in some states have said CBD is a drug that can't be added to regular foods without FDA oversight.
Any hint from the FDA panel on the suitability of CBD in food could have major implications for which products other hemp producers bring to market.
5. Patents
GW Pharmaceuticals has applied for a raft of patents for cannabis-derived medicine.
The FDA doesn't decide whether the company will get those patents, but the cannabis industry will be listening closely for any discussion around those pending patents.
GW Pharmaceuticals insists that CBD is a molecule that can't be patented, meaning any patents it receives will not prevent CBD producers from continuing to develop other products.
But not all CBD producers are buying it. They'll be listening for hints from the company or the independent FDA reviewers whether the drugmaker anticipates using patents on cannabis medicine to challenge similar cannabis treatments.