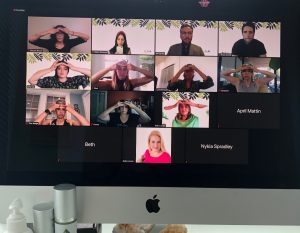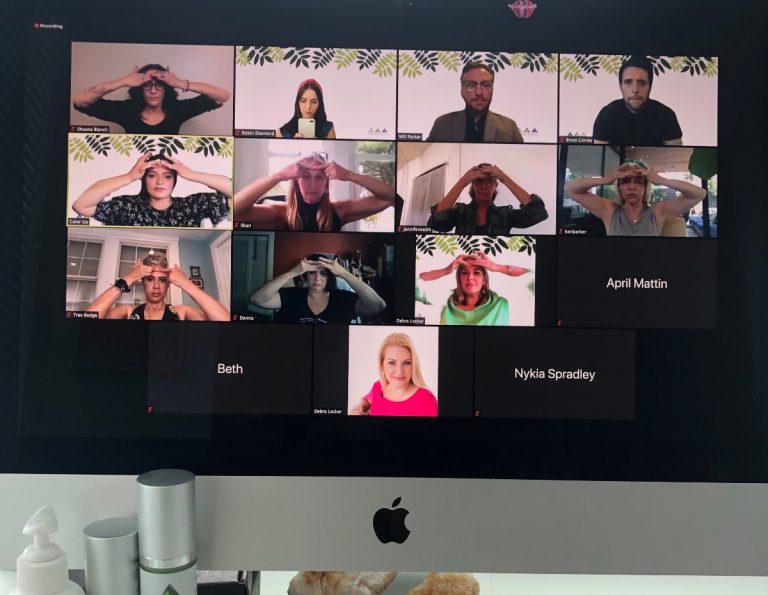 Looking to educate and innovate without in-person events, hemp and marijuana companies are turning to virtual platforms for everything from trade conferences and product launches to consumer education and staff training.
Spaces that facilitate an exchange of ideas, opportunities for networking and customer engagement remain in demand, even as the world navigates the tumultuous conditions resulting from the pandemic.
While most companies report that virtual events have been successful and attendees say they're getting value out of them, there are challenges.
"There is a distraction issue," said Joe Hodas, chief marketing officer for Wana Brands, a Boulder, Colorado-based manufacturer of infused products, who has participated in a number of virtual conferences both as an attendee and a panelist.
"The challenge is you're on your desktop and you catch up on emails."
Regardless of the challenges they pose, virtual events have become a necessity for companies contending with a new social norm that emphasizes social distancing and hygiene.
Hemp Industry Daily spoke with leaders at three companies about their virtual event experiences and what advice they would offer for moving offline marketing events and launches online.
___
Company: DRAM
Headquarters: Salida, Colorado
Line of business: CBD sparkling waters and tinctures
What happened: DRAM provided their CBD drops for a virtual happy hour in August with Happied, a Black- and woman-owned Washington DC startup. The event, called the F*CK Racism Community Hour, took place the day after the March on Washington and during National Black Business Month and featured several Black-owned brands and Black bartenders. The event started with a DJ playing music as attendees joined, followed by live cocktail-making sessions, product presentations from Black business owners and discussions about racial injustice and political tensions in the United States.
Attendees were sent a full-size bottle of DRAM apothecary Gingergrass Adaptogenic Drops and given a list of necessary ingredients ahead of time to purchase for the event. Happied co-founder April Johnson noted that the company also ships full cocktail boxes when it works with other product partners.
DRAM founder Shae Whitney talked about the history of the company and its CBD products during the making of the first cocktail and expressed the brand's support for economically empowering Black-owned businesses.
What worked: "The CBD drops were very well received," said Johnson. "It was an opportunity for people to learn the difference between CBD and THC. I felt a lot of people came away with knowledge of CBD and DRAM and of the benefits of using it."
DRAM's founder said she valued the opportunity to interact with current and potential consumers and answer questions about the company's products. Founded in 2011 as a cocktail bitters company, DRAM used its knowledge of plant extracts to move into the CBD space in 2017.
"We used to own a bar at the beginning of our brand, and its been four or five years since we've been able to talk to our customers as they're making a drink, so that was really beneficial," Whitney said. "You know we can answer questions all day over Instagram or email, but when someone has the product and is interacting with it in the moment, it's different."
What didn't work: Event attendence for Happied events usually tops 90%, but this event saw attendance at around half of what ticket sales had been. The base cost of a ticket – $15 – was far below the $48 retail cost of DRAM's CBD drops.
"We did see that people seemed to be taking advantage of the deal that was being given," said Sharon Cao, head of product and co-founder at Happied.
"If you look at ticket sales versus attendance – it was not where we wanted it to be," Johnson added.
"As far as I'm concerned, that was pretty disappointing from our fan base," Whitney said.
Best piece of advice: Businesses should not underestimate the value of reaching out to groups outside their traditional consumer base and finding ways to engage on pressing social and political issues, Whitney said.
"I got several emails (from DRAM customers) saying that they're so thankful that they were made aware of (the event), and that it was very enriching and helped them not feel so lonely," Whitney said.
Businesses and journalists in the hemp and CBD space should engage more in national dialogue on racial injustice and criminal justice reform, she said.
"This is a conversation that cannabis companies need to start having and owning up to," Whitney said. The issues discussed at the F*CK Racism Community Hour "are what people need to be talking about, more than anything else in the hemp industry, I believe."
___
Company: Color Up
Headquarters: Denver, Colorado
Line of business: CBD-infused skincare, supplements and pet products
What happened: Color Up executives and representatives held press launches for three new skincare products last month.
The goal was to introduce the brand's CBD cleanser, serum and moisturizer to the media and allow Color Up leaders to engage with writers and editors.
During the two calls, brand publicist Debra Locker welcomed the guests before co-founder and COO Shauna Blanch spoke about Color Up's history and mission. Another brand representative then demonstrated facial massage techniques and described to attendees how to best use the products. All four Color Up executives offered their thoughts on the future of CBD, and Blanch closed the event by discussing upcoming products.
Post-launch, the company compiled a press release, product images and fact sheets into one folder on Dropbox and e-mailed the link with thank you notes to media attendees. Details about the launch were also sent to the company's list of beauty and skincare contacts.
What worked: "It was the first time we held a press launch virtually, and the planning process went very well," Locker said.
Media representatives were invited to the launch one month prior via e-mail, and the company shipped the three launch products in time to arrive one to two days before the event. In addition to the Color Up products themselves, attendees were sent CBD isolate cookies – some frosted with the Color Up logo, and others shaped and frosted like spa guests wearing a clay face mask.
"We matched the hair color of the spa girls when sending to the recipients – i.e. blonde spa girl cookie for a blonde journalist," Locker said. "We also shipped products to top contacts who could not be on the Zoom calls."
Advanced planning appeared to contribute to good attendance, Locker said.
The event attracted close to 20 writers and editors for Allure, Bella, First for Women, Health, Real Simple, InStyle and PopSugar, as well as freelancers, from California, New York, New Jersey, Colorado and Michigan. Attendees posted on social the day of the launch.
Publicist Robin Diamond noted that the virtual launch logistics were simpler and less expensive than a typical live event.
"Prior to COVID and the need to conduct launches virtually, we would have advised the Color Up team to hold events and meetings in New York City," Diamond said. "To do so would have required at least three full days on-site. The costs for transportation, lodging, meals, etc. would have been well above $10,000."
The cost of the virtual launch – including shipping, products and cookies – came out to around $750.
Engaging with attendees virtually rather than in-person was not as challenging due to the experience that the company has with online educational offerings: Color Up already offers virtual education from its Denver location to skincare professionals and students, co-founder and COO Shauna Blanch said.
What didn't work: Organizers had to contend with presenters speaking to the media from multiple locations with a range of lighting and sound challenges. The Color Up team used virtual Zoom backgrounds for a more professional atmosphere, but the team said it was a challenge to learn how to load the backgrounds while on Zoom.
"For future virtual events, we will put more time and funds into professional lighting and updated technology," Locker said.
Best piece of advice: Color Up President of Education Emily Davis said business leaders who are planning a press launch should brush up on the best way to express their ideas and main points to members of the press. "I lead Zoom calls weekly for our partners and consumers, and am accustomed to being on-camera," Davis said. "However, I needed some training in order to speak in sound bites to writers and editors during a limited time frame."
___
Company: Drew Martin
Headquarters: Los Angeles
Line of business: Marijuana pre-rolls
What Happened: Drew Martin was planning to launch its line of high-end pre-rolls with a series of dinners and cocktail parties. But the coronavirus pandemic forced the company to shift to a virtual Zoom event and subsequent parties.
Drew Martin teamed up with San Vicente Bungalows, a club in Hollywood, California, that caters to A-list celebrities and power brokers.
"We knew we'd have to do this all virtually and digitally to keep our team safe and to keep our guests safe," said Andrew Freeman, Drew Martin's chief brand officer. "Being a part of what's happening in Los Angeles was important to us. We worked with San Vicente Bungalows to create a program for their members who could get the word out about what we were doing as well."
Participants in the Zoom event – most of them from the L.A. area – were treated to a master cocktail-making class by company founder Drew Martin.
Participants received a list of alcohol and other ingredients they would need for the event. Packages that included a box of pre-rolls, a lime, a lemon, a measuring cup and a few mixers and elixirs were delivered to participants.
"Our founder is a mixologist and herbalist by training and? always talks about these joints as if they're cocktails," Freeman said.
What Worked: The partnership with San Vicente Bungalows enabled Drew Martin to engage with an audience that is aligned with what it has to offer.
"Because our participants had to gather their own supplies, they were more invested in it," Freeman said, referring to people having to purchase alcohol and other ingredients. "There was a payoff there to making it an engaging piece. There was a little more buildup and a little more seriousness around it."
What Didn't Work: It's difficult to account for everything that can go wrong, so it's good to do a test run before the actual event, which Drew Martin did. But because the test run did not happen at precisely the time the event was scheduled, event producers didn't realize the angle of the video equipment would be problematic when the sun set.
"It's really important to dedicate someone to manage that tech side of it," Freeman said. "If you're leading the event, you can't be managing the community or the waiting room. If you've dedicated someone to managing that tech side, it can save a lot of heartache and trouble."
Best Piece of Advice: "To create an experience that will leave people excited about your brand, you have to create an engaging experience for them," Freeman said. "For us, the key has been to make something that's interactive. You're not talking about your brand for 60 minutes; you're showing who your brand is."
Monica Raymunt can be reached at monica.raymunt@staging-hempindustrydaily.kinsta.cloud