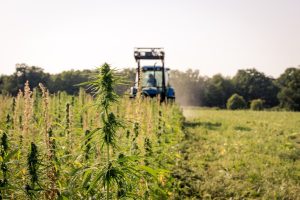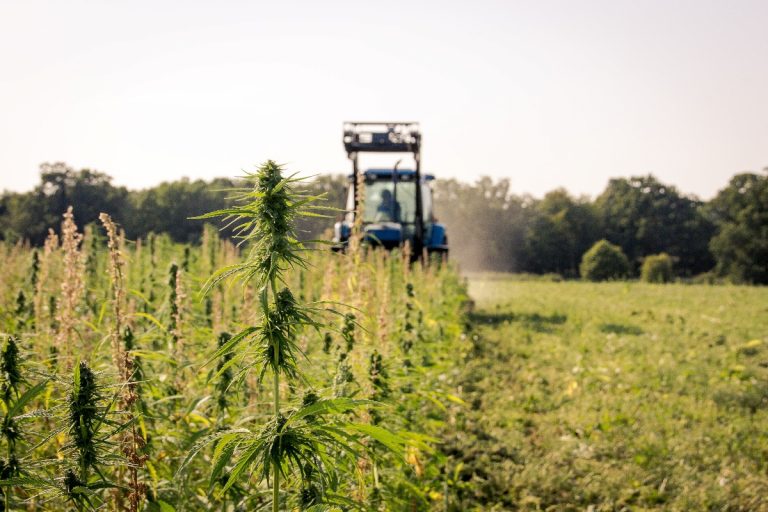 A lingering stalemate between state and federal regulators over rules for growing hemp is leaving farmers without strong direction as they head into a harvest season unsure about the rules that will govern them.
The stalemate intensified this week when New York, one of the largest hemp producers with some 29,985 licensed acres this year, told its hemp growers it would bow out of trying to meet U.S. Department of Agriculture's rules that start Nov. 1.
New York Agriculture & Markets Commissioner Richard Ball gave farmers the news in a letter Aug. 14 – a day before the deadline for states to submit plans to the USDA.
A few days later, Colorado, another major hemp producer, had its plan
returned
for revisions and clarification, underscoring the difficulty many states are facing in adapting to the new regulations. Several more states have been ordered by USDA to change their proposals.
Changes coming
New York's decision comes as the federal agency is getting increasing pressure from state agriculture departments to delay or change the rules. Earlier this month, two U.S. senators from Oregon – a state that saw its original hemp plan rejected and is awaiting word on its second attempt – asked the USDA to delay the national rules. They listed some of their concerns, including:
Requiring the destruction of non-compliant crops.
Requiring hemp plants to be tested for THC within 15 days of anticipated harvest.
Allowing criminal charges against farmers with cannabis plants containing more than 0.5% THC.
Allan Gandelman, founder of Head & Heal in Cortland, New York, called the 15-day window expensive and bad for business.
That's because the longer you can grow the crop, the higher the CBD percentage will be.
"You're harvesting your crop very early, because you never want to go over that 0.3% total THC amount in that 15 day-harvest window. And when you harvest your crop early, your CBD percentages are going to be very low, and prices of hemp and CBD are already so cheap," said Gandelman, who is also the president of the New York Cannabis Growers and Processors Association.
So far, 20 states have had their plans approved. The rest with hemp production will be subject to USDA's national rules after Oct. 31, right in the middle of harvest in some areas.
New York agriculture authorities told Hemp Industry Daily Wednesday that the USDA's hemp rules are simply "extremely challenging to implement."
Hemp grower and processor Andrew Rosner, founder of Brooklyn-based HR Botanicals LLC, gave his state regulators the benefit of doubt. Rosner said that with the pandemic in mind, New York agriculture officials took "an honest approach" and looked at the state's ability to implement the interim final rules with its current budget and resources.
"Like most states, COVID has created significant budgetary issues within various departments," Rosner told Hemp Industry Daily.
"Especially now, at a time when the federal government should encourage business development, the USDA should take a very close look at the (hemp rule) and consider the modifications suggested by a whole host of companies, regulators, state and federal officials."
Next steps
Jola Szubielski, spokesman for the New York Department of Agriculture & Markets, said in an email that his agency would "continue to advocate for reasonable requirements related to the oversight of industrial hemp and is optimistic that common ground can be reached.
"In the meantime, with the October deadline approaching, the department will work with the industry to the extent a transition to oversight by the USDA is necessary."
Szubielski did not elaborate on how that would work.
In Colorado, one of the states in limbo, state regulators vowed to keep trying to get a plan through USDA approval.
Brian Koontz, Colorado's industrial hemp manager, said the USDA has assured Colorado that if they re-submit their plan within a few weeks, there will still be time for approval before Nov. 1.
"We will get it approved. But obviously the USDA has asked for clarification on certain things," said Koontz, declining to give specifics.
But Shawn Hauser, a cannabis attorney and partner with Denver-based law firm Vicente Sederberg, said she was frustrated by the USDA's decision and worried there might not be enough time for Colorado to make the needed changes to its plan.
"It's frustrating that it got denied, because I think it's a strong plan," she said, adding that Colorado is one of the more mature hemp markets "with years of experience regulating hemp effectively."
Optimism for agreement
It remains unclear how states will transition to new rules mid-season and how the USDA will enforce regulations state by state. The USDA did not respond to questions from Hemp Industry Daily on Wednesday.
Some hemp producers say there is still time to negotiate a national hemp plan that works.
"I don't think there's a need to get all freaked out just yet," said farmer Aaron Rydell, owner of Salt Creek Hemp Co. in Collbran, Colorado. Rydell is growing about 2 acres of hemp this year, all flower varieties.
"The best thing we can do is run our businesses and let them work it out."