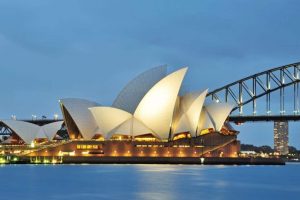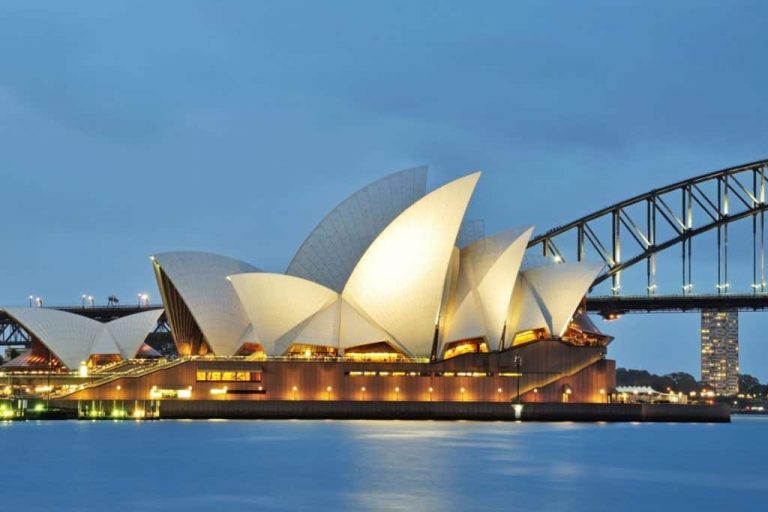 Australian health authorities are considering a new scheduling status for CBD, potentially making it available over the counter in low doses as early as this year.
The change could open a large new market in a nation with a thriving gray market for CBD but no legal access without a doctor's prescription.
In a public submission to a Senate committee studying Australia's medical cannabis access, the Department of Health said its Therapeutic Goods Administration (TGA) is currently undertaking a safety review of CBD at lower doses.
"Based on the outcome of these studies, it is possible that relaxation of the scheduling status of low-dose CBD – e.g., to over the counter – could be considered during 2020," the submission notes.
The TGA is the regulatory body for therapeutic products in Australia. It is a division of the Department of Health.
Australia down-scheduled CBD in 2015, enabling prescriptions under certain conditions.
Currently, Australia treats products containing only CBD as Schedule 4 medicines, available only with a doctor's prescription.
A medicine is considered a CBD preparation if it contains 2% or less of other cannabinoids.
North Sydney-based data firm FreshLeaf Analytics, which first reported the submission, said making low-dose CBD products available over the counter at pharmacies would constitute a watershed moment.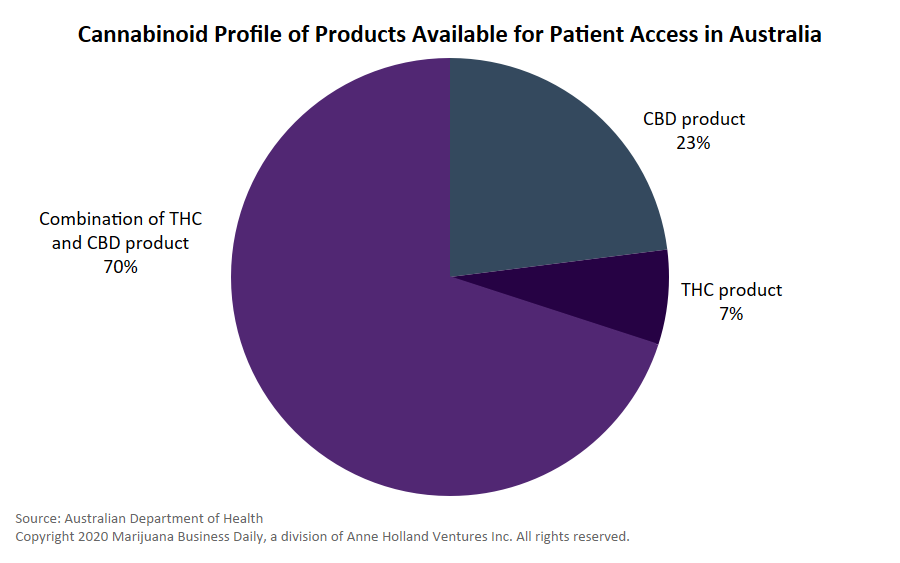 "I suspect there is a significant demand for low-dose CBD in Australia," said Rhys Cohen, principal consultant at FreshLeaf. "We've gone through the same CBD craze as North America but without any legal avenues to access other than via prescription."
The Australian CBD submission noted that CBD products in the United Kingdom are legal if they are made from hemp and do not contain detectable THC.
Inquiry underway
Australia's Senate is conducting a public inquiry into barriers to patient access to medical marijuana.
While access to medical marijuana in Australia has improved markedly over the past two years, any improvements to regulatory overlap could brighten business prospects.
In 2017, about 457 patients are estimated to have accessed medical marijuana in Australia, rising to another 2,526 patients in 2018 and 15,566 last year.
A final Senate report is due next month. The inquiry will consider:
The status of the domestic regulated medical cannabis industry.
Financial barriers to accessing medical marijuana treatments.
The suitability of subsidizing prescribed medical marijuana.
Regulatory overlap between government programs.
All public submissions to the Senate inquiry are available here.
The full Department of Health submission is available here.
Matt Lamers is Marijuana Business Daily's international editor, based near Toronto. He can be reached at

[email protected]

.