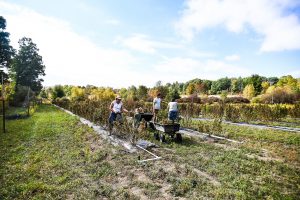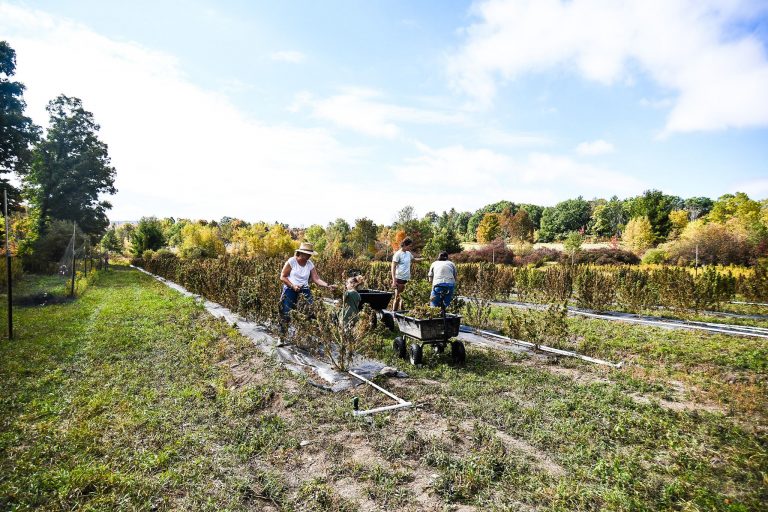 Hemp farmers are positioned to be big winners if the United States begins paying farmers to sequester carbon as a method to battle climate change.
But there are a lot more questions than answers right now about how so-called carbon farming would work, or how hemp operators specifically could benefit.
The backstory is this: Agriculture Secretary Tom Vilsack has talked about using $30 billion from his agency's Commodity Credit Corp. to pay farmers to adopt practices that could remove carbon from the atmosphere and fight global warming.
The money was used by the former administration for COVID-19 pandemic relief and to pay farmers hurt by a trade war with China.
The Biden administration might be able to redirect that money to create a "carbon market" that would directly pay farmers, part of the administration's larger Climate 21 Project.
The fund was created in 1933 with a charter that specifically mentions stabilizing and creating markets, Vilsack has pointed out.
"It's really designed for this type of opportunity," Vilsack said last month.
Opportunity for hemp
A federally funded carbon bank could change the hemp industry in three ways:
Carbon payments could become an additional revenue stream for existing hemp farmers.
Carbon payments could encourage farmers to add hemp to their crop rotations, increasing hemp production in the United States.
Hemp farmers could be encouraged to grow varieties better suited for home construction and other industrial purposes that sequester carbon over many years, rather than flower varieties that currently command higher wholesale prices but don't have the same long-lasting climate potential.
"We see this as a great opportunity for the hemp industry and a great opportunity for the planet," said Jonathan Miller, lawyer for the U.S. Hemp Roundtable advocacy organization and a lobbyist in Washington DC.
Some hope the carbon-bank idea could bring hemp more into the forefront as a sustainable crop.
"It's a shame that hemp – as a regenerative crop that uses less water, has better CO2 sequestration rates than trees and has more market value than a typical cover crop – is still kind of an underdog," said Angela Dawson, founder of the 40 Acre Cooperative, a network of Black and socially disadvantaged hemp farmers based in Sandstone, Minnesota.
Joe Frey, owner of Western States Hemp in Fallon, Nevada, called carbon payments a "great idea" to give farmers an additional incentive to move to carbon-reducing practices.
"American farmers don't realize that they are the key to curb climate change while simultaneously increasing their own profits. If the initial profits can be right under their nose, I think they will slowly buy into and adopt the practices on their own."
Questions abound
But Dawson and Frey both have questions about how carbon payments to farmers would work in practice, echoing concerns from across agriculture that there's not enough steak behind the sizzle of potential carbon payments to farmers.
The U.S. Department of Agriculture has released no details about how carbon payments would work. Vilsack said last month that the USDA wants to "walk before we run" and get ideas on setting up carbon payments.
The confusion leaves hemp operators unsure what to make of the proposal.
"It's great if farmers can have another revenue stream," said Shane Murray, brand manager at Moka Hemp in Burlington, Pennsylvania.
"But there are definitely some questions that need to be answered in terms of the management of it and how it's going to be maintained during the rest of the Biden administration and on into a new administration."
Ryan Cross, operations manager at River Organics in Gloucester, Virginia, said he supports the concept but wants to see details.
"Big picture? Yes, it's a good thing … for our planet in general," Cross said.
"But whether or not a multibillion-dollar bank, paying farmers to capture carbon from the atmosphere, will actually work? I don't really know."
Others pointed out the USDA's woeful track record for spending federal dollars equitably.
"I'm concerned the large companies with lobbyists will take the lion's share of the funds and will also set the standards for how the program will operate," Dawson said.
She pointed out that the USDA already tries to encourage sustainable farming, but the funds don't go far enough to cover the additional labor and equipment farmers need to reduce carbon emissions.
"We have a few USDA competitive grants with small pots of money that we all have to fight over to piece together a sustainable operation, but that's not an incentive; it's more work for a questionable return."
Next steps
The U.S. government isn't alone in exploring carbon payments to farmers.
Australia already pays farmers for sequestering carbon, and similar systems are under consideration in Canada and the European Union..
The private sector is getting involved, too.
One of the world's largest pharmaceutical firms, Germany's Bayer AG, announced Monday that it is adding eight more states to its Carbon Program. The program, which pays farmers up to $9 an acre for using no-till methods and planting cover crops, will now number 17 eligible states.
Miller said there's little doubt the U.S. government will start spending money to encourage farmers to help tackle climate change.
"I'm confident it's going to happen. The question is how big and how bold it's going to be," he said.
He cautioned hemp farmers not to give up if payments don't materialize soon.
"We're at the very beginning," Miller said. "Anybody who expects this to happen in the next year is going to be disappointed. But it's coming."
Kristen Nichols can be reached at kristen.nichols@staging-hempindustrydaily.kinsta.cloud.