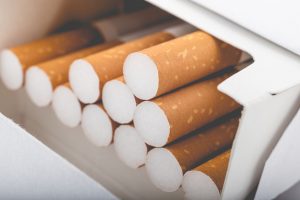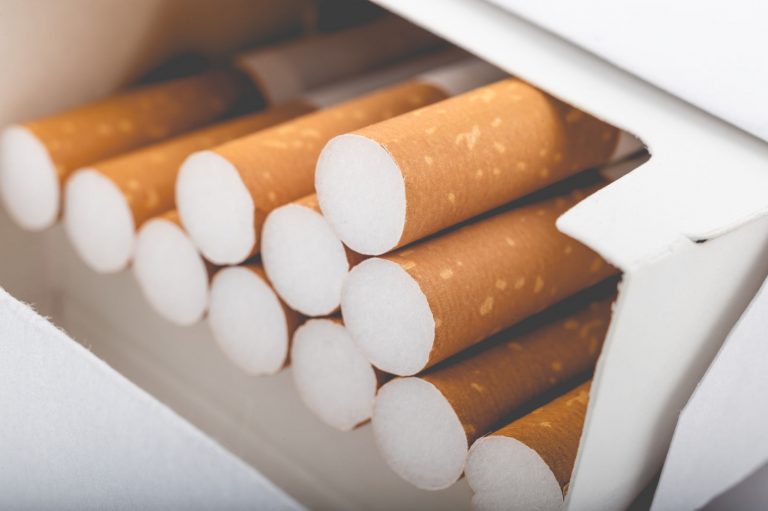 A publicly traded U.S. tobacco company has bought controlling stakes in two Canadian marijuana producers and invested in a North Carolina hemp grower, making what is believed to be the first foray by a significant tobacco business into the cannabis industry.
Alliance One International, which trades on the New York Stock Exchange under the ticker symbol AOI, said it acquired a 75% equity position in Canada's Island Garden and an 80% stake in Goldleaf Pharm. Terms of the transactions were not disclosed.
The moves were first reported by New Cannabis Ventures.
Alliance One is an independent leaf tobacco merchant based in Morrisville, North Carolina, that serves large multinational cigarette manufacturers.
The company selects, purchases, processes, packs, stores and ships leaf tobacco.
Alliance One works with contract growers in North America, South America, Africa, Asia and Europe. The company's sales for the first nine months of its fiscal year totaled $1.2 billion
Alliance One's purchase follows a similar move in October by global alcohol giant Constellation Brands, which bought 9.9% of Smiths Falls, Ontario-based Canopy Growth for 245 million Canadian dollars ($190 million).
Both transactions mark the alcohol and tobacco industries' initial attempts to capitalize on the rapidly growing marijuana industry – particularly in Canada, which is slated to legalize adult-use marijuana this summer.
"This might be the key piece that (the industry) needs," said Nic Easley, CEO of Denver-based 3C Consulting. "Constellation was the first (outside player), a major alcohol company.
"Having a major tobacco company come in – let's bring in some firearms and we have a party."
Canadian acquisitions
According to a news release, Alliance One purchased the two Canadian cultivators in January through a subsidiary, Canadian Cultivated Products.
Island Garden is one of three licensed producers tapped to supply Prince Edward Island with cannabis.
The company has a 20,000-square-foot indoor growing facility in Charlottetown, Prince Edward Island, and plans to expand its facility by 250,000 square feet of greenhouse capacity.
Goldleaf Pharm is an applicant to become a licensed medical marijuana cultivator in Ontario, Canada.
The company is completing construction of a 20,000-square-foot indoor growing facility with plans to add 710,000 square feet of production over a three-year period.
Alliance One entered the hemp business in December, acquiring a 40% equity position in North Carolina-based Criticality, with an option for consolidation of up to 50% by 2020. Terms of the deal weren't disclosed.
Criticality grows industrial hemp in North Carolina under the state's pilot program for CBD extraction.
The hemp company plans to expand to other states in 2018, CEO Brian Moyer told Marijuana Business Daily.
He said Alliance One is buying cannabis companies because it wants to "leverage their core competencies in new and emerging markets."
The tobacco company also brings infrastructure to the deal, Moyer said, adding, "They have global expertise in growing and processing."
Start of a trend?
A North Carolina hemp farmer who is familiar with the deal, Bob Crumley, said the tobacco industry is almost certain to increase investments in the cannabis industry.
"R.J. Reynolds and other big tobacco companies have always had, in the back of their minds, one day being in the cannabis business," said Crumley, president of Founder's Hemp.
Founder's Hemp contracts with former tobacco farmers to raise hemp, then processes it into CBD products in Asheboro, North Carolina.
Tobacco farmers and outdoor cannabis growers can use the same cultivating equipment and drying facilities, and both crops are labor-intensive, Crumley said.
He argues that cannabis' suitability in tobacco-growing areas explains why hemp was made legal in the 2014 Farm Bill.
"It was politicians from tobacco states who said, 'We need something to replace tobacco,' who are responsible more than anyone for hemp being in the U.S. today," Crumley said.
In its news release, Alliance One said its five-year goal is to become a leader in CBD production and consumer products.
J. Pieter Sikkel, Alliance One's president and CEO, said the company intends to "broaden our business portfolio over the next three to four years by focusing on consumer-driven agricultural products, with increased operating margins when compared to our historical leaf processing businesses."
For the first nine months of Alliance One's fiscal year, sales increased 8.8% to $1.2 billion mainly driven by the larger South American crop and a 7.5% increase in average sales price due to a favorable product mix.
Alliance One's net earnings for that nine-month period were $56.9 million, or $6.34 per share.
Bart Schaneman can be reached at barts@mjbizdaily.com
Hemp reporter Kristen Nichols contributed to this report.
To sign up for our weekly Canada marijuana business newsletter, click here.