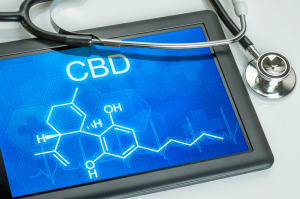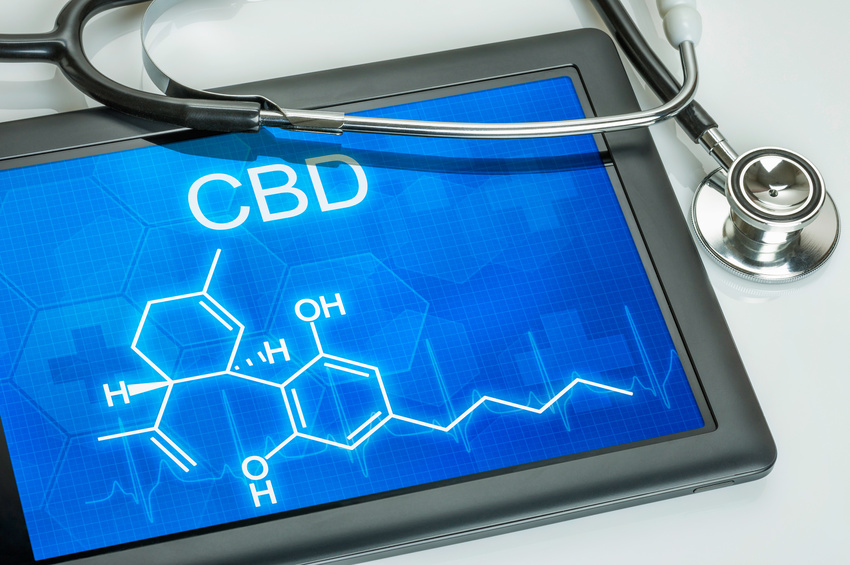 Excitement about hemp's market potential is white-hot in Canada, where hemp production already overwhelms the United States and changing regulations could unleash a huge new market for CBD products.
Company after company in Canada is gambling that the government will soon dramatically expand how the nation's 120,000 acres of hemp can be used.
In particular, marijuana businesses, food companies, pharmaceutical firms, investors and entrepreneurs expect the Canadian government in coming months will make it easier for growers and processors to extract CBD from hemp leaves and flower.
"People are excited," said Jan Slaski, a hemp researcher for InnoTech Alberta, an engineering research firm in Edmonton. "We have so much hemp here already. And farmers are gearing up for more."
Currently, Canadian hemp can be used only for seed and fiber, with the leaves and flower unusable for CBD extraction without a special license from the national health agency.
Only a handful of those exceptions are thought to exist, though numbers aren't publicly available.
Because only trace amounts of cannabidiol are found in hemp stalks and seeds, much of the value of Canada's hemp crop currently goes in the trash.
So even though Canada grew more than 10 times the amount of hemp cultivated in the United States last year, Canada has yet to unlock the most profitable part of the plant.
Possible change in the law
But hemp growers and processors expect Canada's Parliament to amend the country's 1998 hemp law to allow more companies to extract CBD from leaves and flower.
The change would come by Parliament removing hemp-derived CBD from the list of controlled substances, an action that could happen separately from expected regulations authorizing recreational marijuana.
The expected change is leading companies to gamble that changed hemp regulations could allow Canada to dominate the CBD market just as it dominates industrial hemp. (Canada is believed to be the world's No. 2 hemp producer behind China, though global acreage estimates are dicey.)
"We believe hemp-derived CBD oil will be the first to be deregulated. We're building our business entirely focused on that event," said Patrick Frankham, CEO of Pivot Pharmaceuticals in Vancouver, British Columbia, which has signed a binding letter of intent to acquire a company making hemp-based foods.
Pivot plans to acquire Absorbent Concepts, or ACI Foods, based in Abbotsford, British Columbia. Terms of the deal were not disclosed.
Pivot has applied for licenses to grow and distribute marijuana alongside its expansion into hemp foods and supplements.
Other companies also are planning Canadian hemp expansions:
Aurora Cannabis of Vancouver invested 3.2 million Canadian dollars ($2.5 million) in Hempco Food and Fiber last summer. Aurora has an option to raise its stake to majority ownership, a move aimed at acquiring market share in the rapidly growing health supplement market.
A few months later, Global Hemp Group of Vancouver spent the same amount, CA$3.2 million, for a 25% equity stake in a Colorado-based cannabidiol producer, Space Cowboys. Global Hemp said in the announcement it wanted a stake in the Colorado company because of its "extensive knowledge and experience" in growing and processing hemp for CBD.
Earlier this month, Future Farm Technologies of Vancouver acquired a 120-acre industrial hemp farm in Amity, Maine. Terms weren't disclosed. Future Farm said it plans to devote the entire hemp farm to the production of CBD oil.
True Leaf Medicine, a company in Vernon, British Columbia, that makes hemp-oil treatments for animals under the name True Leaf Pet, tripled its production line in 2017 and plans to expand hemp offerings in the U.S. through pet-food stores.
Big changes for US?
Canada's hemp enthusiasm means big changes could be coming to the hemp and CBD markets in the United States.
Currently, it's not legal to import CBD into the United States, though other hemp products are commonly imported.
Legal challenges and a new 2018 Farm Bill in Congress could change the CBD landscape dramatically, however, possibly opening the door for CBD imports.
That would mean that U.S. hemp growers could face increased competition from their northern neighbors.
And even if Canada's hemp CBD stays in Canada, the large scale of its hemp industry could drive prices down in a hurry.
"If everybody switched from food and fiber to CBD, the CBD market will be saturated in no time," Slaski predicted. "Right now, there are outrageous prices for CBD and you can make a quick buck.
"But it's not a matter of years before CBD prices stabilize. It's going to be soon."
To sign up for our weekly Canada marijuana business newsletter, click here.