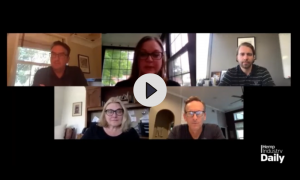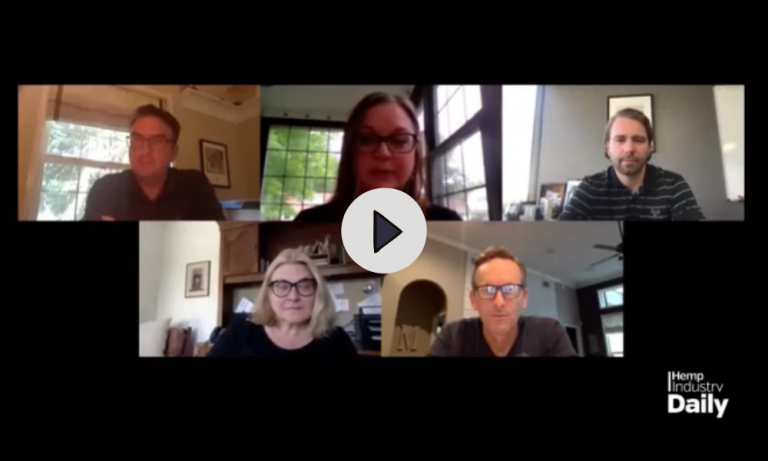 A third-party consumer research study looking at CBD's effects on humans, meant to help gather liver safety data that the U.S. Food and Drug Administration needs to move forward with regulation, is set to begin in July.
The protocol for the study, sponsored and led by ValidCare, a Colorado-based firm that conducts clinical and market intelligence research for the hemp and healthcare industries, was developed with significant feedback from the FDA's working group focused on CBD.
ValidCare has garnered support from seven CBD brands that are cooperating to help fund the study and recruit consumers to participate, including:
CBD American Shaman
Boulder Botanicals
CBDistilllery
Charlotte's Web Holdings
Columbia Care
HempFusion
Kannaway
Each of the companies has contributed more than $100,000 and will invite its brand's consumers to participate in the study.
More companies are considering joining the study, but the deadline for brands that want to participate is next week, said Validcare CEO Patrick McCarthy.
"We talked to well over 100 brands, some of the largest brands that you would see in retailers or online or otherwise," McCarthy said. "And seven have stepped forward to wear the white hat, to lead an industry, to actually come forward and produce this data, to make certain that consumers can have a good understanding of what is safe and what's not."
Measuring consumer safety
The CBD liver-toxicity study, originally slated to begin in March but delayed by the coronavirus pandemic, will aggregate data from approximately 1,000 people from July through September.
The study is unique. That's because it is not an investigational new drug (IND) or new dietary ingredient (NDI) study; instead it is completely observational, designed to understand the effects of daily consumption of hemp-derived CBD on liver function in healthy adult populations, McCarthy said.
Consumer participants will be provided specific products from the study's supporting brands for consumption during the study. They must attest that they have been using the branded oral CBD products for at least 60 days prior to the study and agree to continue consuming the products. Participants then journal their CBD use and resulting effects for 30 days and provide a blood sample for analysis across four liver-function tests.
The need for "real-world experience" data relating to daily consumer use of CBD is a big deal for FDA because of what it already knows based on liver enzyme elevations in patients using the FDA-approved, CBD-based drug Epidiolex, said Dr. Rosemary Mazanet, chief science officer for Columbia Care.
"Most of us are giving people doses that are a lot less than 700 milligrams a day," Mazanet said. "We're not looking for a therapeutic dose to prevent seizures; we're looking for doses that are going to give some wellness or health benefit."
She added that health regulators in the United States and the European Union know that high doses of the only approved CBD drug, Epidiolex, can lead to liver damage.
"So we have to show them that in the doses that regular people are taking these products … it's a very different situation," Mazanet said.
Brand support critical
Medical studies like the liver effort can cost millions. And the FDA has indicated it's less interested in studies from individual brands.
That makes the collaborative liver study notable, said Tim Orr, vice president of innovation for Colorado-based Charlotte's Web Holdings.
"Collectively as a group, we can get so much more done in terms of having statistically significant sampling, reducing the cost to do it for all of us and just driving the efficiency you get in doing it this way," Orr said. "So it's really been a really positive thing to see the industry come together like this."
Further, it's an opportunity for the industry to counter data that has been previously reported, said Joel Stanley, chief cultivation officer for Charlotte's Web Holdings.
He pointed to a University of Arkansas study that delivered high CBD doses to rate and mice, doses "that are virtually impossible to ingest."
"At those same levels we have some kitchen spices that will kill you (too), but the interpretation of that data was so biased to say that CBD might be liver-toxic," Stanley said.
Stanley added that although there has been increasing consumer use with no known adverse effects to date, data and regulation remains important.
"The regulators want (data)," Stanley said. "And the consumers need it to clear the air on these products, as far as safety is concerned. They deserve that, so we as an industry should jump in to give that to them."
Industry needs movement
The lack of regulation and guidance from the FDA over the past year since it began its focus on CBD has led to market uncertainty as consumers have begun filing class action lawsuits against CBD brands, said Stuart Titus, CEO of Medical Marijuana Inc., the parent company of Kannaway.
"The uncertainty created by the FDA in the 'legality or saleability' of CBD … has dampened economic activity and growth of the potential marketplace," Titus told Hemp Industry Daily in an e-mail.
"Besides hurting the nascent CBD industry, FDA inaction has led many consumers to doubt the safety or validity of CBD."
The industry has also seen companies blaming the lack of clarity and regulation from FDA for falling sales, increased competition at retail and even bankruptcy in some cases.
If the agency does not issue guidance soon, it's likely the industry will continue to see fallout, said Chase Terwilliger, CEO of CBDistillery.
"It's close to impossible, even for the biggest companies in the space, to raise capital at a reasonable rate right now in the private sector," Terwilliger said. "So that will drown out a number of companies that maybe had a shot and maybe were doing things right because there's no FDA guidance there."
But the FDA has been clear that it needs data on CBD and liver safety before it can take the next steps to regulate, and members of Congress have said they don't want to legislate around it because they don't want to be responsible for human harm, McCarthy said. Going around the FDA would likely mean a timeline of at least another two years.
"Our plan is to start this study in early Q3, collect the data, hopefully have it analyzed and published and data shared back with each brand and FDA well before the end of the year," McCarthy said.
"That's a pretty accelerated timeline for both science and for regulatory paths," he added. "I don't have any indication as to how quickly FDA would work, but they're pretty interested."
Hemp Industry Daily caught up with many of the study sponsors, including:
Patrick McCarthy, CEO of ValidCare
Rosemary Mazanet MD, PhD, Chief Science Officer of ColumbiaCare
Chase Terwilliger, CEO of CBDistillery (and Balanced Health Botanicals)
Vince Sanders, CEO of CBD American Shaman
Joel Stanley, Chief Cultivation Officer of Charlotte's Web
Jason Mitchell, CEO of HempFusion
Check out the group interview for exclusive insights into:
More detail on the study.
Discussion on the FDA's data requirements.
What the brands hope to see from the data.
Laura Drotleff can be reached at laurad@staging-hempindustrydaily.kinsta.cloud