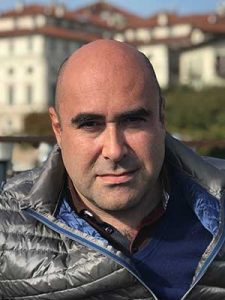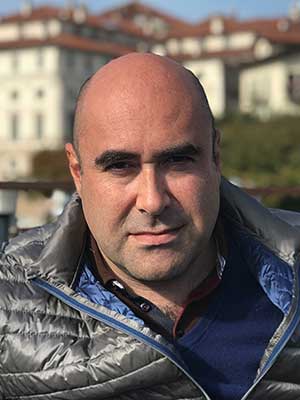 Europe is fertile ground for hemp cultivation, but its low-THC caps limit opportunities for U.S. producers seeking to export CBD and other hemp products to the European Union.
That's according to Paolo Monasterolo, CEO of Estonia's Adalia Holding, which produces hemp clones and extracts CBD from hemp for oils sold across the EU.
Many countries in the EU lifted hemp production bans in the 1990s, and the EU reported more than 81,000 acres in hemp production in 2016, the most recent year with available data. That's about four times more than the U.S. grew in 2017.
Hemp Industry Daily talked with Monasterolo about hemp-related business opportunities in the EU.
How is the CBD market in the EU different than the market in the U.S.?
It's very similar. One year ago or two years ago, no one had really heard of it. Then something started in Italy where one company started to sell some hemp buds high in CBD, and it took off.
There was a lot of interest. Now everyone is making CBD.
Basically the Italian market changed the direction of the industry in the EU. At the moment, you're seeing CBD in the UK, you're seeing it in Spain, you're seeing it in Switzerland.
It's all coming along because they are more tolerant in the (European) states for hemp. With the exception of the Netherlands, you could not really do this with marijuana, sell cannabis.
What does the CBD market look like now in Europe?
It's rising, this market, all coming by word of mouth. But prices have been coming down these last six months.
In the beginning, prices were really insane – two, three times the U.S. prices now. But the prices are coming down.
There is more demand for CBD oil, which is more or less not regulated.
I hear from well-connected people that there will be some type of limit in CBD concentration in our products, and that to go beyond that, the CBD will have to be sold as a pharmaceutical product with different regulations.
How hard will that be for European CBD producers to adapt to? In the U.S., there is a lot of anxiety about regulating hemp products as a pharmaceutical product.
State by state in the EU, these different regulations are coming up. We are working with the pharmaceutical companies to make this change.
We are already doing something in this area, and I suspect other companies are doing the same. We give ourselves a slight edge. We are walking the line on some products as a food supplement and some as a pharmaceutical.
CBD is really quite new for pharmaceutical companies, but they are interested for some diseases. This market is interesting but still small.
Most of the attention is on CBD. Up next is CBG and CBN, I think. In Europe those are still impossible to find, and the prices are just insane if you can find it.
What about seeds? A lot of American hemp growers are getting seeds from the EU.
I see a big future for EU seed products in the States. We're exporting a lot of seeds to you right now. The U.S. market is growing so much hemp product that there is room for more seed going from the EU to the U.S.
The fact that we have different limits on THC – 0.2% – that opens up the American market to European countries because you allow hemp up to 0.3%.
That is an advantage for us. It would be harder to get U.S. products into the European market than for European products to get into America. So I see good expansion in our seed products and in our finished products.
But our company is not focusing on seeds. To develop a new seed will cost over 1 million euros ($1.2 million) and take over 15 years. So this is a bad move.
We are not using seeds; we are focusing on the clones.
We've seen reports that Europeans are smoking low-THC hemp. Is this really popular?
They are selling hemp buds, for sure, here. The main use is smoking, actually making joints.
There is a small market for vaporizing, but this is still very small. There is a price barrier to vaporizers, they are very expensive.
We see a future market where people will start using vaporizers, where people can control the temperature and determine what cannabinoids they want.
This interview has been edited for length and clarity.
Kristen Nichols can be reached at [email protected]