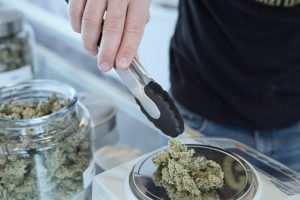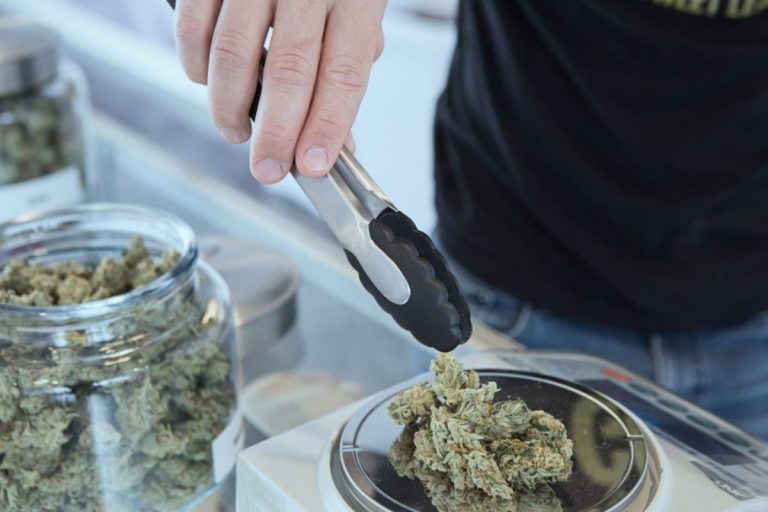 An Ohio-based cannabis retailer that owns the nation's largest chain of CBD retail kiosks in malls is selling most of that business to focus on running marijuana dispensaries instead.
Green Growth Brands' announcement last week caps a tumultuous year for the company, which laid off 50 workers in September from its Columbus headquarters.
GGB also reported a loss of $35.9 million in the fourth quarter of 2019. The loss was an increase of 149% from losses in the fourth quarter of 2018, when the company reported a deficit of $14.4 million.
GGB executives, however, noted the year also had some bright spots.
"While we're currently in the process of selling the CBD business, we're extremely proud by how we grew this business from a mere idea to products that have reached over 300,000 consumers in just nine short months," Green Growth Brands CEO Peter Horvarth told investors last week.
GGB's consumer products include Seventh Sense Botanical Therapy, a line of CBD body-care products sold in shopping mall kiosks. The company also sells CBD products in DSW shoe stores.
New strategy
The company plans to sell its CBD brands to The BRN Group while retaining a 20% stake. Terms were not disclosed.
Horvath blamed "overhead costs" and unidentified "constraints on liquidity" for shedding the CBD side of its business.
He said during an investors call that the company can provide greater value to investors and consumers by focusing on retail marijuana.
The company operates marijuana dispensaries in Nevada and plans to open shops in Florida and Massachusetts later this year.
"While we're proud of the CBD business we created, it's important to reiterate that our core business has always been the multistate cannabis business," Horvarth said.
Sign of the times
The company's move is not unusual, considering that demands from marijuana and hemp investors quickly changed around mid-2019, said Craig Behnke, an equity analyst for Marijuana Business Daily's Investor Intelligence.
"Marijuana and hemp investors shifted their focus from wanting companies to grow at all costs to demanding companies sell or shut down noncore or money losing assets, focus on core operations and articulate a near-term path to profitability," Behnke said.
GGB's announcement, he said, is another example of that trend.
"We believe it's a necessary, but painful, step the industry has to take in order to thrive in the long term," Behnke said.
Launched just over a year ago, GGB's majority shareholders are the Schottenstein family, which also owns the retail behemoth Designer Brands, parent of mass-market retailers such as DSW.
The company trades on the Canadian Securities Exchange as GGB and on U.S. over-the counter markets as GGBXF.
Ivan Moreno can be reached at ivanm@staging-hempindustrydaily.kinsta.cloud
For analysis and in-depth looks at the investment trends and deals driving the cannabis industry forward, sign up for our premium subscription service, Investor Intelligence.