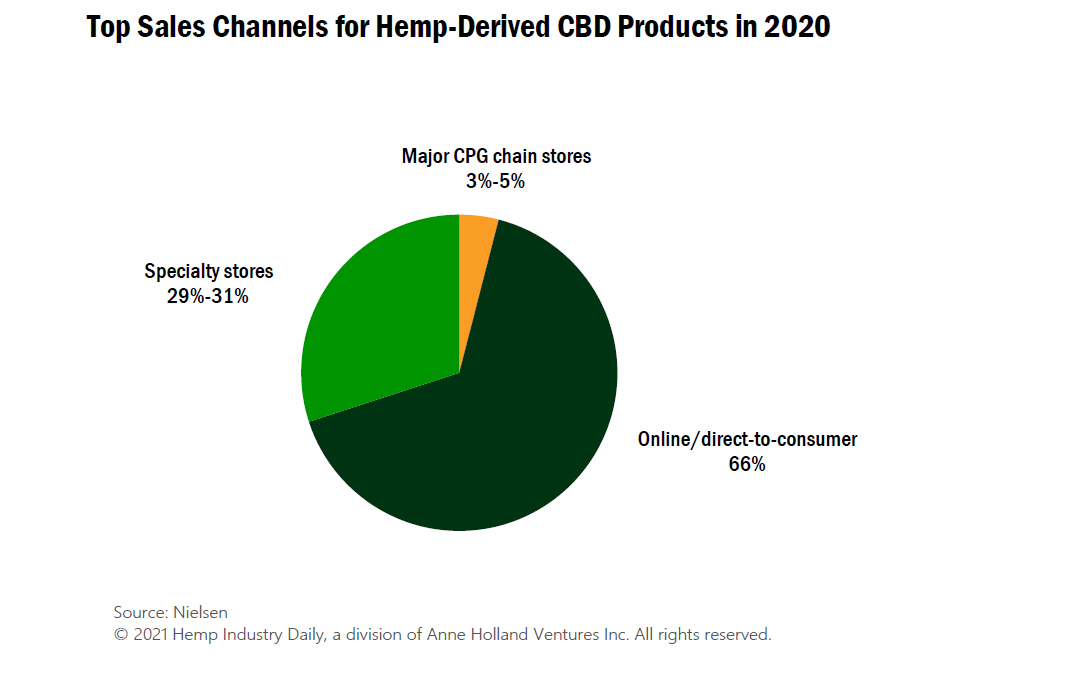 Despite CBD's growing penetration in mainstream retail, the cannabinoid is mostly sold online – a trend that intensified during the COVID-19 pandemic.
In a year when brick-and-mortar stores shut down because of the pandemic, business conducted online was the top sales channel for hemp-derived products in 2020.
An estimated 66% of all hemp sales were conducted online, with the bulk of those being direct-to-consumer sales, according to Nielsen Global Connect.
Specialty businesses such as vaping stores, beauty shops, and health and natural stores, were the next leading sales channel, comprising about 29%-31% of all sales.
Another 3%-5% came from major consumer packaged goods stores.
More exclusive intelligence about the hemp industry is available in the Hemp & CBD Industry Factbook 2021 Edition. It's on sale here.