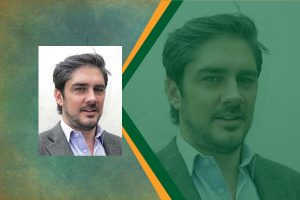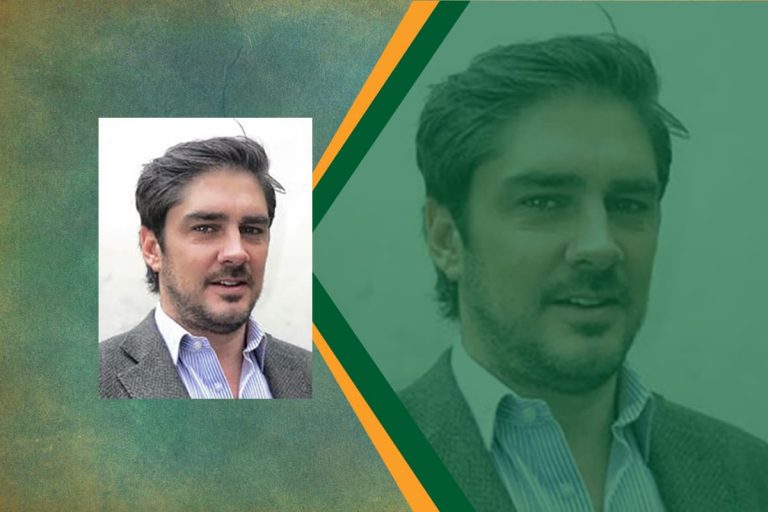 The market for exporting hemp from Colombia to the rest of the world is getting off the ground and Manuel Baselga sees a bright future for the commodity in his country.
Baselga is co-founder and board member of Savanna Ventures, a venture capital firm investing in cannabis companies internationally, but heavily focused in Colombia. Based in Bogota, Savanna also owns 613 Partners, a global cannabis consulting firm of which Baselga is managing partner.
While the export scene isn't booming yet, there have been exports to a few countries so far, including the U.S., where a company sent hempseeds to Colorado recently.
Baselga has a background in environmental conservation and sustainable energy, which is a focus of his company.
Hemp Industry Daily
caught up with Baselga to talk about Colombia's regulatory environment, the country's strengths in developing a viable hemp market for CBD, his company's interest in industrial hemp and the challenges of growing it in a tropical climate.
Give me an overview of the regulatory framework in Colombia.
The legislation here was drafted mostly with medical cannabis in mind and mostly with the production of cannabis derivatives.
And so they have two sets of regulations, one for what the law calls psychoactive cannabis, which would be any cannabis containing over 1% of THC in flower, and non-psychoactive. So the threshold there is higher than most places.
And then hemp, as in hemp for industrial use, was kind of thrown in that non-psychoactive space. Licenses have different modalities that you can apply to. And there is one modality within the non-psychoactive cannabis called for industrial use.
There's a regulatory update coming online soon, separating hemp for industrial use from the other types of cannabis, which would be a more natural way to regulate it.
Is there a lot of cultivation in Colombia right now?
There are maybe about 50 farms in operation in the country.
One of the last regulatory milestones a company here has to go through is getting their own cultivars and their strains officially registered within the national agronomic agency, and for that they need to do a test crop. They need to basically prove to the government that it's a stable, safe, unique cultivar worthy of being registered.
There are about 20 (companies) that are already past that space, and there are maybe a handful of companies producing cannabis at scale.
A few of them have overcome the next regulatory hurdle, which is figuring out exports, which highly depend on the importing country. Now you have to be compliant with their own asks, and those vary across jurisdictions.
All in all ,it's taken the industry more time than we all hoped for to be operative and to start generating export revenues. But they're starting to come online.
To what countries are companies exporting so far?
We've seen exports to Canada. A lot of the capital here comes from Canada. That relationship is tight and the sort of regulatory friction from those countries has been ironed out.
We've seen exports to the UK; we've seen exports to Germany. Just last week we saw for the first time seeds being exported to Colorado. So these companies have been kind of trailblazing and opening up the door.
What advantages does Colombia have over other countries growing hemp right now?
Colombia has great weather, a proud agricultural history and a skilled and rural workforce. A lot of available land, which is affordable.
One would think that Colombia is very well positioned to outcompete North American and European producers. I think for CBD, we're certainly going to be a main player.
The amount of foreign investment that's come in the last two years is in the hundreds of millions. And again, I think Colombian weather is just ideal for greenhouse cultivation – low cost, high quality, greenhouse cultivation.
If you compare the costs of running a 50,000-square-foot flower operation anywhere in Colombia that can go year-round versus your typical indoor operation in the United States, it's a fraction of the cost.
What uses beyond CBD do you see investors being drawn to?
We like and are focusing in environmental applications. So energy is one. Bioenergy we like. We also have bias toward energy because that's kind of the background a lot of us share in our group. Hemp has great heating values. You can pack it, you can produce pellets for domestic use or even for industrial use.
We like the carbon-capture angle. We like the soil remediation, which for example, in Colombia has a lot of potential. Hemp sucks out toxic metals or heavy metals, toxic materials and cleans up the soil, which is great for coming in and cleaning up after a mining operation that has polluted an area.
It's being used already in other countries. Canada is obviously big in mining and it's big in cannabis.
What are some of the challenges that Colombia still has to overcome?
Here in Colombia, our biggest challenge is genetics. There aren't really any industrial strains that work in tropical latitudes, so that's certainly an area where we're focusing on. Most hemp is cultivated in northern hemisphere latitudes, away from the equator where seasonality happens.
Obviously industrial hemp is on a large scale, open-air operation. So in the United States or in Europe or in China, which are the three main hemp hubs, you plant in springtime, which is right about now. The plant grows up until summer during that period of time because of the latitudes. Daylight is increasing every day.
The closer you get to the equator, the less seasonality there is, the less change there is throughout the year in daylight. This is tropical season all year round. And so these strains that come from these places, you plant them here and they don't react to what they're used to.
Industrial hemp is a scale operation. You need hundreds if not thousands of acres, and you're not going to light up thousands of acres.
So basically this needs research. This needs adapting these strains to these latitudes. I know there's a bunch of people, including us, who are working on it.
This interview has been edited for clarity and length.
Ivan Moreno can be reached at ivanm@staging-hempindustrydaily.kinsta.cloud