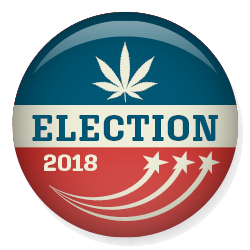 Colorado voters on Tuesday made it easier to change the definition of industrial hemp.
State residents approved constitutional Amendment X, which ties the state's definition of hemp to the federal definition – or allows state lawmakers to change the THC limits for cannabis that can be considered hemp and not marijuana if federal law allows for states to do so.
Previously, the state constitution defined hemp as cannabis with no more than 0.3% THC, the same level as in federal law.
That THC threshold remains in place after Colorado's vote Tuesday.
Hemp supporters in the Colorado Legislature suggested the change earlier this year to make the state nimbler if national hemp standards change.
Opponents had argued that politicians should not be trusted to adjust hemp definitions.