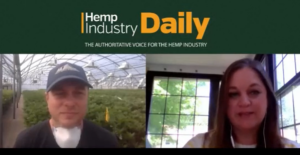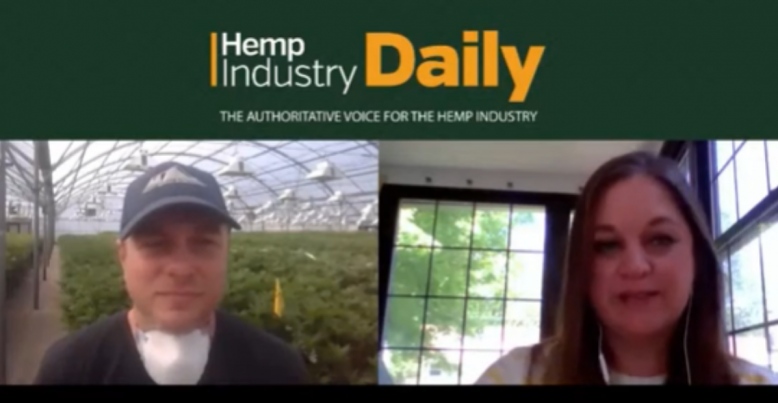 As hemp and CBD companies begin to reopen and get back to work with employees on site, there are many actions they can take to keep employees and customers safe.
Jonathan Vaught, CEO and founder of plant breeder and young plant provider Front Range Biosciences in Fort Collins, Colorado, has kept operations moving since social-distancing measures were put in place in early March.
Hemp Industry Daily sat down with Vaught to find out about what kind of operational changes the company has made to adapt to hemp production in the time of coronavirus, among other topics.
Vaught recommends that hemp companies from farmers to manufacturers follow the social distancing and safety guidelines provided by the Centers for Disease Control and federal, state and local authorities in reopening their businesses.
"This is hard. This is a new reality for everyone, both at home as well as in the workplace," Vaught told
Hemp Industry Daily
.
"This virus is going to be with us for a while and we should all work together as a community and try to keep each other safe. But we also have to keep our economy moving and keep operations moving forward and generating revenue and creating jobs."
With greenhouses full of stock plants for seed and clone production, Front Range Biosciences had to keep young hemp plants growing and moving out the door to supply growers as they readied their fields for hemp planting season.
Vaught said the company did that by implementing safety measures and operational changes early on, including:
Establishing a crisis management plan deciding on key responsibilities, essential functions and having "backups on backups" for labor in case people get sick.
Mandatory mask wearing across all facilities, implementing social distancing guidelines and restructuring labor shifts with updated workflows to minimize employee interaction.
Updating sanitation protocols such as washing door handles, surfaces and anything that could spread the virus multiple times a day to maintain a clean environment.
Updating sick policies and making sure managers are alerted if anyone is presumed sick or don't come in to ensure they self-quarantine to minimize spread.
"I'm happy to report, it's been very successful," Vaught said, "and we have been able to maintain operations and continue to operate, although it has been very
different."
Based on already implemented, strict sanitation protocols and science, there isn't any significant risk associated with virus transmission on the plants for the growers receiving them for planting, but team members loading the plants for shipping are wearing masks and maintaining high sanitation protocols to minimize risk, Vaught said.
COVID-19 has caused business disruptions to a number of agricultural industries, just as farmers were ramping up for planting season and finalizing their plans.
As a result, farmers producing everything from corn to coffee have taken a conservative approach and scaled back production, given the supply chain restrictions and labor shortages – and hemp is no exception, Vaught said.
But there are also growers coming online in new hemp states like Texas and Florida that are excited about the prospect of growing a new crop and the opportunities hemp provides.
"We have seen a good number of growers reduce their acreage this year – some of them just deciding not to plant at all this year, but we've also seen a lot of new growers and a lot of existing growers come back– maybe at a smaller scale so they could minimize any risk exposure but being able to carry their operations forward this year," Vaught said.
"While we don't expect to see the same acreage planted as we did last year, there are still a lot of farmers that are growing."
Vaught also commented on:
How the coronavirus will impact the international hemp and CBD industries.
What the hemp industry can do to contribute to the post-pandemic rebuilding of the supply chain infrastructure within the U.S. and internationally.
Breeding priorities and upcoming variety trials.
Laura Drotleff can be reached at laurad@staging-hempindustrydaily.kinsta.cloud