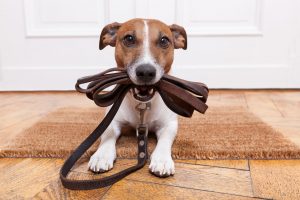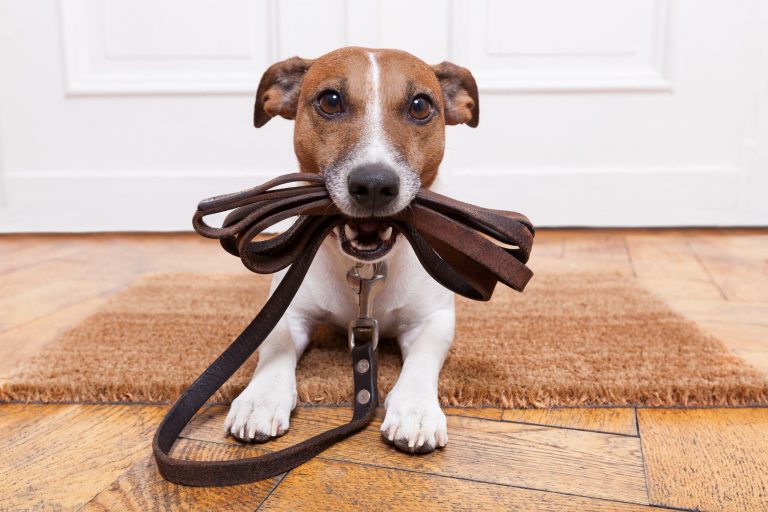 (This is an abridged version of a story that appears in the February issue of Marijuana Business Magazine.)
An increasing number of cannabis companies are directing their efforts at four-legged users.
And there's more than a billion reasons for that trend.
U.S. pet owners spent more than $30 billion in 2016 on pet supplies, treatments and veterinary care, according to the American Pet Products Association, an industry group representing pet product manufacturers and importers.
Pet owners have been using cannabis products to treat their animals for years, primarily because CBD products deliver therapeutic value without intoxication.
"Pets are the perfect patients for CBD," said Alicia Whitt, a CBD sales specialist for Functional Remedies, a Boulder, Colorado, company that sells CBD oils in more than 100 pet stores.
"With pets, there's no placebo effect, because pets have no idea what you're giving them and what it's supposed to do. It either works or it doesn't."
Combine the staggering amount of money being spent with overwhelming anecdotal evidence that dogs and cats respond well to cannabis therapies, and it makes sense that the marijuana industry is seeing a flood of new pet products.
But there's no easy doggie door between the cannabis industry and the world of pet owners.
Navigating the market for pet treats and nutritional supplements requires careful product development and a fresh approach to sales and marketing.
Building networks
While there's ample anecdotal evidence about animals and CBD, there's a dearth of scientific research on the subject.
In some ways, however, pet owners and marijuana aficionados have a lot in common: They both build networks of passionate advocates who share advice and trade tips.
That's something cannabis entrepreneurs can capitalize on.
CBD producers who are succeeding in the pet market say they started by connecting with pet-owner shows and online message boards, then letting word of mouth spread their name.
Producers say a few recommendations on pet-lover message boards can make a new pet CBD product boom.
"People might have a high-stress, high-anxiety dog, then they give them CBD and within seven days they're walking with them," said Brian Tasker, director of sales for MYM Neutraceuticals, a company in Vancouver, British Columbia, that makes Dr. Furbaby CBD tinctures sold in both the United States and Canada.
"It's like a different animal. And people tell everyone they know."
Vets can be helpful
Networking isn't the only avenue cannabis entrepreneurs should explore, however.
Veterinarians are still the most common source of pet medical advice – even though they're unlikely to supply CBD products.
Broader legal uncertainty about CBD makes many veterinarians loath to touch it.
A handful of veterinarians are selling it, however, with no known case of veterinarians being sanctioned for doing so.
"I hear over and over again that clients come in and are angry we can't prescribe cannabis for their pets," said Dr. Sarah Silcox, head of the Canadian Association of Veterinary Cannabinoid Medicine.
CBD producers interviewed for this story say that even skittish veterinarians listen seriously when approached about offering a cannabis-based product.
The key, according to the producers, is to focus on the potential benefits to their four-legged patients.
"We don't sell ourselves as a marijuana product. We don't even mention CBD. We sell ourselves as a traditional supplement," said Kurt Forstmann, director of operations for Denver-based Dixie Brands, which sells Therabis pet supplements through about 20 veterinarians.
Veterinarians say that any pitch should start with safety.
"A lot of people sell (CBD) without actually knowing, 'Is this safe for dogs?'" said Dr. Felix Duerr, a veterinarian studying CBD use for animal arthritis pain at Colorado State University.
"Veterinarians worry first and foremost about the safety of animals, and we don't know about the safety of all these products people are giving animals. So that's why many vets won't touch it."
What's inside?
Another key to success in the pet cannabis market is to remember these products are not for people.
That sounds overly simplistic, but any serious attempt to sell cannabis products for animals will fail if that isn't a primary consideration.
Dogs, for example, are 10 times more sensitive to THC than humans, said Dr. Lisa Parshley, a veterinary oncologist in Olympia, Washington, who has clients asking about treating their pets with CBD.
That means trace amounts of THC that a human patient wouldn't notice can give a pup a bad high.
And success in the pet-treat category can require more than quality CBD.
"The other ingredients need to be well thought out," said Alexis Smith, manager of Teton Tails, a pet boutique in Jackson, Wyoming.
Teton Tails carries a few CBD products but says it has declined entreaties from CBD makers offering products that included ingredients inappropriate for animals, or chemicals or dyes.
Any grain-based fillers, or sweeteners of any kind, are red flags – neither appears in an animal's natural diet.
And take a careful look at any peanut butter.
Dogs love peanut butter, and it's a common ingredient in dog treats.
But an artificial sweetener found in some peanut butters, Xylitol, is highly toxic in dogs and must be avoided.
"You're looking for the full spectrum of healthy ingredients, not something made in China that doesn't show a lot of thought about the animal consuming it," Smith said.
Kristen Nichols can be reached at kristenn@mjbizdaily.com