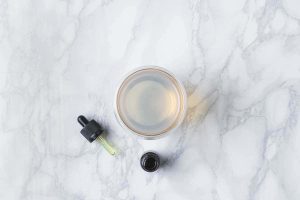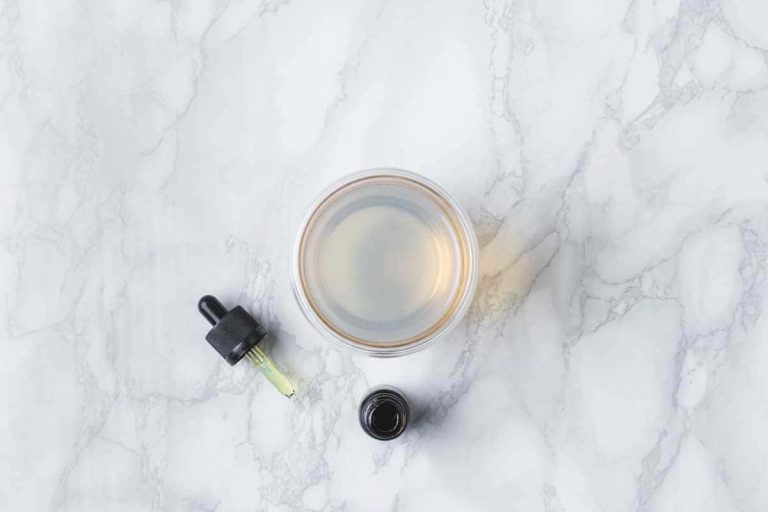 States are setting up bans and restricting sales in reaction to a booming market for delta-8 THC and other synthetic isomers of CBD, but according to hemp industry advocates, the problem might have been avoided if federal drug regulators hadn't delayed CBD regulations and enforcement for so long.
Closing in on three years since the 2018 Farm Bill made hemp a legal commodity, stakeholders say the U.S. Food and Drug Administration's inaction to provide guidance and regulations for hemp-derived CBD is to blame for creating a bottleneck in the marketplace, making large consumer packaged goods manufacturers and big-box retailers wary of entering the CBD space.
Hemp businesses have responded by exploiting mixed messages in federal law to use the glut of hemp and CBD distillate and isolate that resulted from artificial demand, giving rise to synthetic minor cannabinoids such as delta-8 and delta-10 THC.
Proponents of products such as delta-8 THC and delta-10 THC argue that because the 2018 Farm Bill legalized hemp extracts, the products are legal.
But the U.S. Drug Enforcement Administration disagrees, saying that because delta-8 THC is manufactured from hemp-derived CBD, not extracted directly from the hemp plant, it is a controlled substance.
"Delta-8 seems to me to be entirely a market response to the failure to take action by the FDA," said Josh Schneider, CEO of San Diego-based Cultivaris Hemp.
"Everybody's been sitting on so much CBD isolate and distillate, it was inevitable that it got used for other-than-intended products."
The impact of delta-8 THC on the hemp market has been two-fold, said Kyle Ray, chief operating officer of Colorado Chromatography in Broomfield, Colorado. The company stopped making and selling delta-8 THC when the DEA published its interim final rule on hemp extracts last summer to align its regulations with the 2018 Farm Bill.
Delta-8 THC has given both farmers and extractors an outlet for the massive oversupply of hemp they were losing money on, he said, but it has portrayed a less-than-favorable image for the hemp industry.
"People were still processing 2019 biomass at the beginning of this year, and they had no idea what they were going to do with it. But ever since delta-8, now we're starting to see a rise in CBD isolate prices, a rise in crude oil prices, a rise in hemp prices," Ray said.
Those rising prices have been a welcome relief for hurting farms and businesses.
Casey Flippo, CEO of Little Rock, Arkansas-based hemp extraction company Natvana, said that while his company doesn't work with delta-8 THC, he understands why others do – and supports their decision to do what they can to keep the lights on.
"It's turning into a situation where (regulators) allowed everybody just enough freedoms to financially invest a lot of money and time and effort into this – all the way down to the farming level – and not enough freedoms to actually create a valid marketplace, and a lot of people are suffering because of that," he said.
Flippo told Hemp Industry Daily that an industry friend was recently shot and killed in a hemp flower deal that went bad, so he strongly encourages entrepreneurs to "try and do the right thing, for their own personal safety."
"Whether they're taking their own lives because they're in financial ruin or they're getting shot because they're dealing with drug dealers to make ends meet … it's a forced action at this point," Flippo said.
"You're creating this subculture of people who are testing the boundaries."
More crackdowns coming
Although making and selling delta-8 THC might have seemed like the right answer for companies looking for new streams of revenue after the hemp price crash, it still comes at a cost to the overall industry, said Marielle Weintraub, president of third-party product certifier U.S. Hemp Authority.
"Unfortunately, the decision to sell a product made up primarily of an intoxicating cannabinoid under the guise of legal hemp before the FDA has officially released a clear path for hemp and hemp-derived compounds could undermine the hard-fought efforts to secure FDA regulation," Weintraub said.
Despite its popularity among consumers, selling delta-8 THC is not a sustainable long-term business strategy, said Michael McGuffin, president of the American Herbal Products Association.
"My prediction is it won't stay on the market very long," McGuffin said, adding there is a "near inevitability" there will be a federal crackdown on delta-8 THC.
Engagement and enforcement among state and federal agencies is currently on the rise, as more markets are "issuing policy statements or regulations expressly prohibiting this substance or clarifying that this substance is already prohibited under currently law," said attorney Shawn Hauser, a partner at Denver-based cannabis law firm Vicente Sederberg.
She anticipates that the industry will see more enforcement by state attorneys general and the DEA.
Businesses continuing to market delta-8 THC and delta-10 THC are doing so at their own risk, including potential civil and criminal liability under state and federal laws as well as product liability, Hauser said.
Delta-8 THC and others still could have a place in the cannabis market with more research, Hauser said.
"But given the intoxicating nature of this particular cannabinoid and that these products have not been established as lawful and safe ingredients under (the Food, Drug and Cosmetics Act), it is likely most appropriately regulated under state marijuana regulatory regimes where clear quality, safety and marketing standards are applied and enforced," she said.
The problem with bans
Some are concerned that if delta-8 THC is banned, product manufacturers will pivot to creating other isomers, which regulators will ultimately also prohibit, and the cycle will continue until regulators get frustrated and institute bans on all converted minor cannabinoids such as CBN, a product of degraded THC.
Meanwhile, companies throughout the cannabis industry are investing millions in minor cannabinoids because of their potential health and wellness benefits.
"My big concern for this whole thing is that they start lumping all converted cannabinoids with delta-8, and delta-8 drags the whole industry down with it," Ray said.
"That's when you're going to see real issues arise … because they're going to realize that there is no real good way to effectively ban all psychoactive cannabinoids from the hemp plant."
That possibility could help make the case for federal marijuana legalization, Hauser said.
"This really emphasizes the need for FDA regulation over consumable hemp products … and the consumer safety need for the legalization and regulation of all cannabis federally to ensure the manufacture and sale of cannabis products are subject to appropriate quality and safety standards," she said.
"As we learn more about the plant, we understand the potential benefits and uses of its various cannabinoids, and we must ensure they are regulated safely and responsibly."
Laura Drotleff can be reached at laura.drotleff@staging-hempindustrydaily.kinsta.cloud