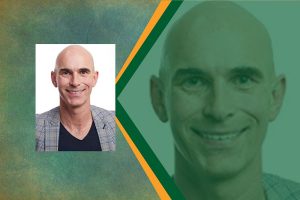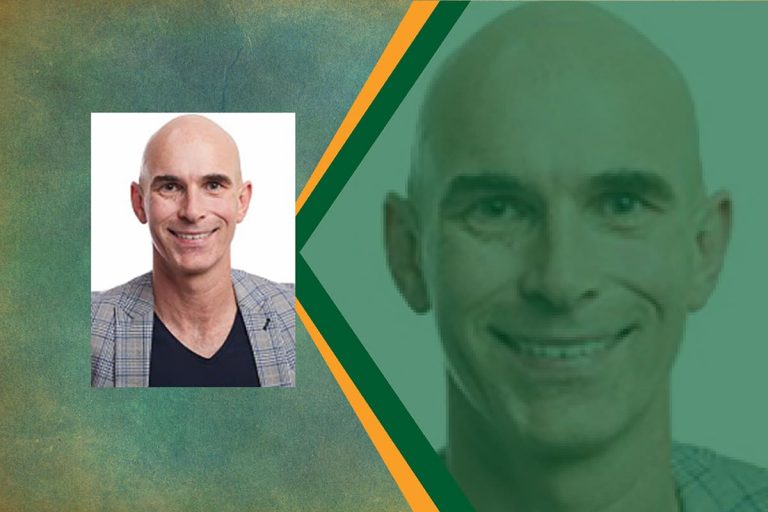 (Hemp Industry Daily's interview with Oliver Horn continues Monday.)
The see-saw hemp industry has challenged all layers of the supply chain, from farmers looking to capitalize on a new crop to processors trying to find formulations that fit quickly changing rules.
For international operators, those challenges have been even steeper.
Australian hemp and CBD maker Elixinol Global has had a front-row seat to hemp industry turbulence – and endured tubulence of its own.
The firm changed CEOs twice in a month this spring, and now has three distinct CEOs: One global CEO, one CEO for North and South America, and a third CEO for Europe and the United Kingdom.
Hemp Industry Daily
sat down with Elixinol CEO Oliver Horn to get his take on the company's streamlined CBD strategy and management shakeup and how businesses should handle leadership challenges in the post-COVID era.
Elixinol has decided to throw its weight behind its CBD products and abandon a more diversified portfolio of hemp offerings. Given the current economic downturn and CBD market volatility, do you still feel this the right approach? Why or why not?
We absolutely believe it's the right strategy for a number of reasons.
First of all, it's a very volatile environment at the moment, and the CBD industry has been hampered by the lack of regulation and stiff competition and fragmentation of the market. But the reality is, if we didn't have a single-minded focus, and [instead] deployed our resources in three different categories, we wouldn't be successful in any of them.
We firmly believe a single-minded focus is key for success, and the long-term CBD outlook is incredibly positive and encouraging.
We fully believe that CBD will become a food supplement or regulated as a food supplement and, with that, move into the mainstream over the next couple of years.
Although in the short term, the market is not developing – because of COVID, because of the lack of regulation. … We do believe that the long-term outlook, and the science that's emerging behind CBD, is just pointing into a really exciting growth trajectory in the next five-10 years.
Why we're backing CBD rather than hemp or medicinal marijuana. It's very simple: Because we have the strongest consumer brand in that space and we believe that as the market matures, you need to have strong consumer brands to own the relationship with the consumers, and Elixinol has been, in the long term, established, and has a trusted following for its quality and its reputation. We believe that's its strongest asset, and we need to put that foot forward, really.
Elixinol has seen several major changes in management. Paul Benhaim passed on the role of global CEO to Stratos Karousos, who left the company. Americas chief Leif Harrison left the company. Benhaim and Helen Wiseman replaced two members of Elixinol's board. Is the management shakeup due to the company's strategy reset or something else?
The old leadership and the board did a fantastic job in focusing the business on what matters: an Elixinol brand of consumer supplement goods. Under the old management, we diversified Nunyara (formerly Elixinol Australia) and we put Hemp Foods Australia on the market. And that management team was accountable and responsible for curating a really clear CBD strategy.
Now, what became clear to the board is that in order to develop and successfully implement that strategy, we need leadership at the top who comes from where we want to take the business.
That's why I joined first the board and then quickly as CEO, because my heartland is premium global consumer brand-building in the supplement space.
It's really a reflection of the strategy changing – that's why management has really changed. It's a testament to taking a hard decision when it comes to the capability of the leadership to reflect and implement the strategy.
Stratos comes from a mergers and acquisition and legal background, and that was a great asset to us as we streamlined the organization and struck a lot of agreements and diversified assets. As we go into that consumer brand-building phase, the board felt that the capability that I can bring is the right capability.
What advice would you give to CBD companies that are also facing leadership challenges in the current economic environment?
The reality is that whether it's in a COVID environment or not, leadership challenges are real, every day. The worst thing that anybody can do is sit on them for too long. If you realize that you need different capability, I think any company should take action pretty quickly, and unfortunately, put the best business interests first, and park personal relations and put them second.
If you truly want to go into a new direction and inflict change, then you need to bring a catalyst of change into the business. … The old tried-and-tested may not be working anymore. It would be pretty foolish to believe that every single leader can adapt and pivot to that environment – sometimes you just need to bring new leadership capability in, and nobody should hesitate to do that.
It's very easy to be critical of leadership, and you still need to develop new leadership in the organization that can fill that void and do a better job. I think the other advice I would give companies is this: Find the better future first before you get unhappy with the current reality.
My recommendation to any company would be to have a good succession plan in place, be proactive when it comes to leadership change, and if you have to be reactive, have a succession plan in place where you nurture talent in the organization or externally so you don't have any operational downturns or the business suffers from a leadership void. That's really important.
We're moving so fast at the moment, that the leadership void for two or three months could be kiss of death in a COVID environment. We need to be very mindful of that.
This interview has been edited for length and clarity.
Monica Raymunt can be reached at monicar@staging-hempindustrydaily.kinsta.cloud