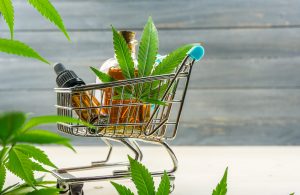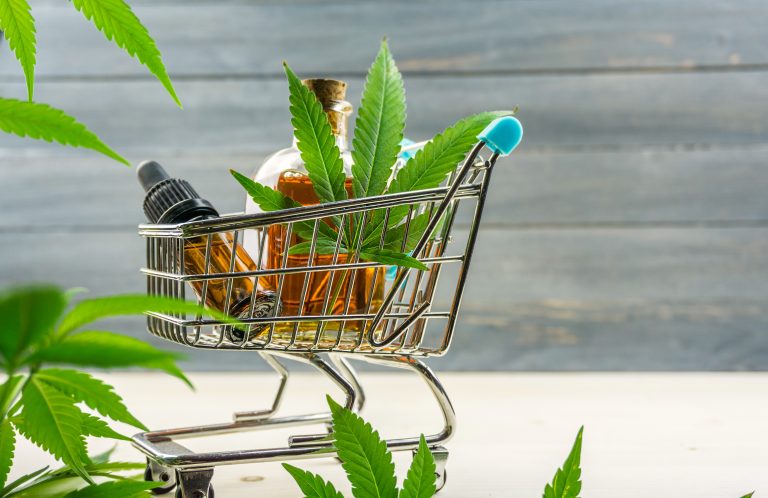 Consumers are already going gangbusters for CBD in every formulation imaginable.
But the current use rate for hemp-CBD products isn't even close to what it could be when the industry sees federal regulation, which would open up mainstream manufacturing and retail markets even further.
For 2019, total sales of hemp-derived CBD consumer products in the U.S. were roughly $1.2 billion, according to Nielsen Global Connect, a division of Nielsen that focuses on data for hemp-derived CBD manufacturers and retailers.
Yet in the past year, consumers likely have become even more dependent on hemp-CBD products because of increased anxiety and stress during the coronavirus pandemic. The widespread economic disruption and uncertainty came at the same time general interest in wellness products was increasing
Because of this and other factors, Nielsen projects that sales will reach $1.7 billion to $2 billion in 2020. The average of that range, $1.85 billion, would represent a 54% increase in year-over-year sales.
Considering that the market could see favorable U.S. Food and Drug Administration guidance or legislation from Congress approving CBD in ingestible products next year, Nielsen expects that by 2025, the market for hemp-derived CBD products will generate $6.9 billion, – a threefold increase over five years.
Sales by category
The availability of different segments of the hemp-CBD market are limited by the types of retailers willing to carry them.
For example, dozens of mainstream retailers have entered the CBD category by picking up topicals such as hand and body creams, balms and cosmetics, although most have been hesitant to sell ingestible products until there is more regulatory clarity from the FDA.
Despite this lack of regulation, ingestibles already are and will continue to be huge moneymakers for manufacturers and retailers. Nielsen estimates that sales for over-the-counter (OTC) supplements will reach more than $588 million in 2020, while other ingestible categories (including beverages, food, candy and gum) will top $400 million.
Inhalable hemp-CBD products are expected to reach $288 million this year.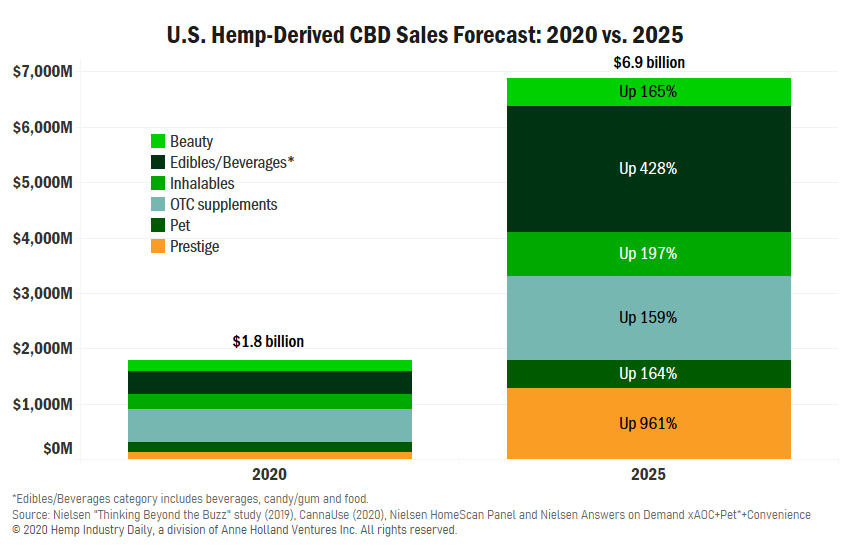 Comparably, 2025 sales are projected to increase by:
159% for over-the-counter supplements to $1.5 billion.
428% for beverages to $1.2 billion.
197% for inhalables to $792 million.
428% for food items to $595 million.
428% for candy and gum to $373 million.
Manufacturers have been focused on getting CBD approved as a food ingredient — but the food category is one of the smallest CBD segments, according to Nielsen. On the other hand, the prestige category, which includes beauty and skin care products typically available from higher-end retailers, might offer greater opportunity — both in the short term and the future — as sales are expected to increase by nearly 1,000% in the next five years.
Following closely behind food products are the similarly sized hemp-derived CBD beauty products and pet-products segments.
CBD beauty products are projected to reach $191 million in 2020, with estimated 7% growth to $507 million by 2025. Likewise, the hemp-CBD pet products market, estimated at $191 million in sales this year, is projected to grow 7% in five years to $506 million. Like food, however, growth of the pet-products sector is highly dependent on regulatory clarity.
Shore up your plans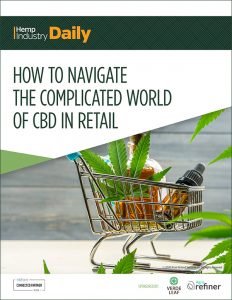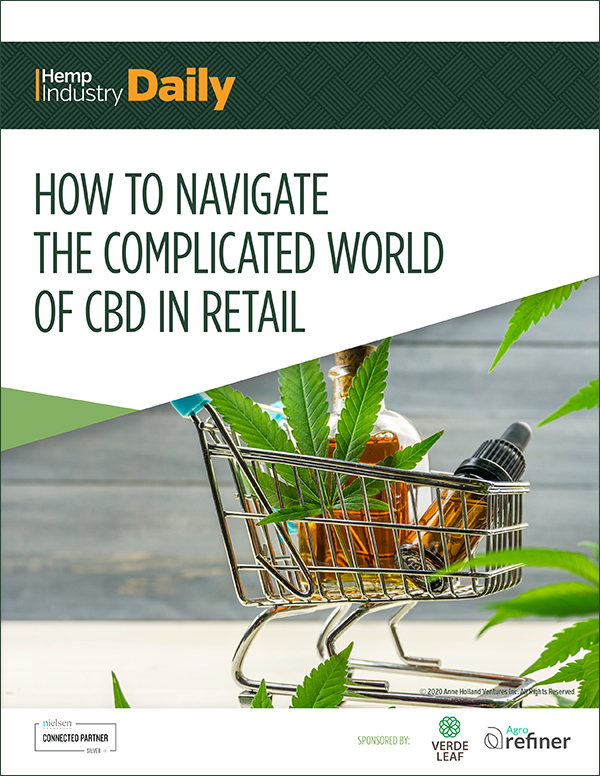 Now the industry has a grasp of what increasing use looks like for hemp-CBD sales overall and by category, as well as how certain factors will impact consumer use – and what that means for hemp entrepreneurs and retailers trying to navigate the complex market.
Hemp Industry Daily is pleased to present "How to Navigate the Complicated World of CBD in Retail," in collaboration with Nielsen Global Connect as part of an ongoing partnership that aims to provide exclusive data on hemp-CBD retail markets and consumer-purchasing behaviors for these products.
In the report, you'll find data and insights on the existing hemp-CBD consumer product market in the U.S., including:
Estimated sales of hemp-CBD products.
Demographics for current and future CBD consumers.
How and why consumers are using CBD.
Barriers to consumer adoption.
Prices compared to non-CBD products.
Category management trends.
How to stand out at retail.
The federal regulatory outlook.
Download the report here.
Laura Drotleff can be reached at laurad@staging-hempindustrydaily.kinsta.cloud