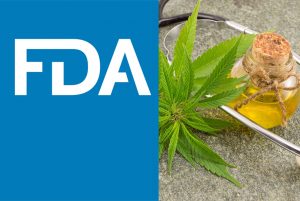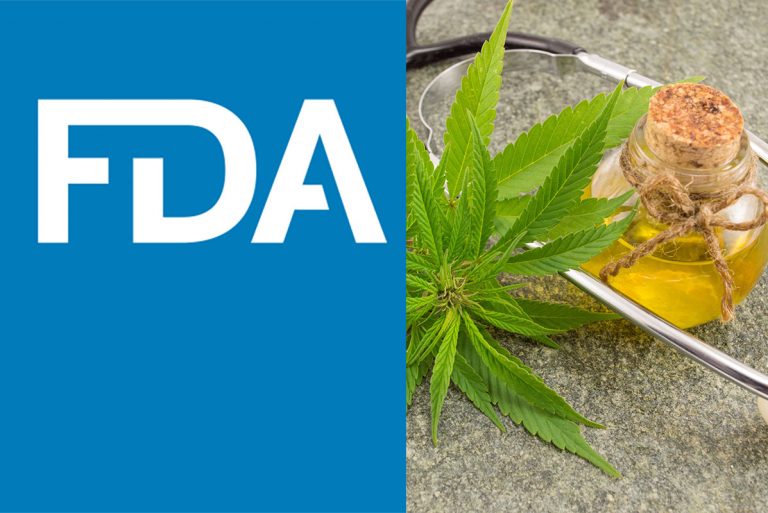 (This story has been updated with additional industry reaction.)
Federal food and drug regulators on Tuesday addressed the hemp industry directly for the first time since stakeholders asked for feedback regarding CBD safety back in 2019.
But the message was a familiar one.
Grail Sipes, acting cannabis-product committee chair with the U.S. Food and Drug Administration, reiterated the agency's position that it needs additional CBD research and safety data before it can be considered for uses beyond prescription drugs, such as a food additive or dietary supplement.
"We continue to underscore the need for evidence to support the science, safety profile and quality of CBD and cannabis-derived products," Sipes told the National Industrial Hemp Council in Washington DC.
Meanwhile, she said, it is unlawful for CBD to be used as an ingredient in human or animal food, as a dietary supplement and to be sold in interstate commerce.
"Clear answers to many important questions are still lacking, such as what adverse reactions may be associated with CBD from hemp-derived products and what risks are associated with the longterm use of these products," Sipes said, adding that the agency approved CBD for treating rare types of epilepsy in 2018, when it cleared the prescription drug Epidiolex.
The FDA also has participated in listening sessions with industry stakeholders regarding other uses for CBD, she said.
'Evidence-based and data-driven'
Sipes said the agency will continue to monitor the marketplace and issue warnings to companies making unsubstantiated medical claims about their CBD products, pointing to the dozens of warning letters the FDA has sent to companies selling unapproved CBD products that claim to have therapeutic effects or treat serious disease.
"FDA's approach … with respect to these products has been the same as it's always been – evidence based and data-driven," she said.
Sipes said that while the FDA designated hempseed-based foods as generally regarded as safe (GRAS) for human consumption, it has not found the same to be true for animal feed. She said additional research and data is needed for these products before they can be approved for use in the United States.
However, due to global supply chain issues there remains a worldwide animal feed shortage. Meanwhile, millions of pounds of stored hemp-based grain and plant material could provide a solution if an emergency use case was approved, according to Hunter Buffington, vice president with Santa Fe Farms and longtime advocate for hemp-based animal nutrition.
Lowell Schiller, the FDA's former policy chief, told the group that the agency does not create regulations in a vacuum and that the industry should expect it to apply the same rules to CBD as it does to other food additives. This also means the agency has to consider that any exceptions applied to CBD could create a precedent for other materials in the future.
Now that hemp is no longer a controlled substance, it should be easier for regulators to conduct additional research and studies on the use of CBD and other cannabis-derived materials, Schiller said.
Additionally, he said there is an important priority for real-world data, such as that available in drug research. While it's complicated to gather, he said, it's important to look for creative solutions, such as medical practitioners asking their patients about their use of cannabinoids.
Further, the industry should pay close attention to evidence presented in New Dietary Ingredient (NDI) applications.
"Even if it falls short, that's a guide," Schiller said.
Significant data needed
Jessica Wasserman, a Washington DC-based cannabis attorney, told Schiller that the FDA is "being a little disingenuous" in regard to the drug preclusion law, saying the companies that have submitted NDIs have invested a great deal of time and money in developing toxicity studies and other research.
She asked why companies would invest in additional research and studies if the FDA is just going to reject them due to the drug preclusion rule.
Shiller countered that the application of a substance that has been approved as a prescription drug as a food additive or dietary supplement has never been done before. He added that the FDA would need significant data first.
"People are pretty well aligned that they don't want (drugs) in food to be consumed in products that can't be controlled. This has enough risks. …. Health and safety components have to be worked through."
Congress is working on it
U.S. Sen. Ron Wyden, a democrat from Oregon and hemp advocate, said Tuesday that many of the challenges still facing the hemp industry start and end with the FDA. Wyden, along with Kentucky Sen. Rand Paul, introduced the Hemp Consumer Safety Act, a bill that would force action by the FDA to regulate food and dietary supplements that contain CBD.
"Congress says hemp and hemp-derived CBD are not illegal substances, but the FDA somehow just keeps on merrily treating it that way," Wyden said.
"Interest in hemp CBD in supplements or in food and beverages is enormous, yet it's not being regulated properly by the very agency that regulates food and dietary supplements."
Wyden pointed out that the FDA's lag in action poses consumer safety problems, because the high interest in CBD has caused a piecemeal regulatory framework across the U.S. that makes it difficult for manufacturers to comply with basic standards and appropriate labeling regulations, and it also impedes progress for farmers.
"Hemp producers and farmers across the country deserves uncertainty, they deserve some predictability and particularly in rural areas, uncertainty means that you're missing opportunities that you just can't get back," Wyden said.
Another House-led bill to, the Hemp and Hemp-Derived CBD Consumer Protection and Market Stabilization Act of 2021, was introduced by U.S. Rep. Kurt Schrader, a Democrat from Oregon, who founded a bipartisan caucus in 2012.
Schrader told hemp industry members on Tuesday that bipartisan cooperation has "come back into vogue" in the capitol in recent weeks.
If either bill passes, the FDA "will have to do something," Chris Fontes, founder of Colorado-based Trojan Horse Cannabis, told Hemp Industry Daily.
"Honestly, I think that's what FDA is waiting for – I think FDA would prefer to be forced into it because then they don't have to jump through hoops of their own volition. …They're commanded to do it and then they do it and the heat's off them, which I don't totally blame them for. I kind of understand the position," Fontes said.
Ultimately, some type of action is critical to the industry, he added.
"We can't keep operating with a supply chain that has a stifled demand," Fontes said.
"If the industry is going to survive, we have to have a legal outlet for it with out being afraid of your business crumbling over catching the ire of the FDA because who knows why."
Laura Drotleff can be reached at laura.drotleff@staging-hempindustrydaily.kinsta.cloud.