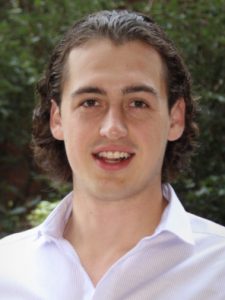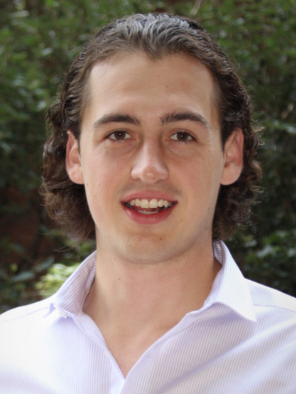 (Editor's note: This story is part of a recurring series of commentaries from professionals connected to the hemp industry. Hopp is director of hemp markets for PanXchange, a hemp pricing and tracking agency.)

Federal numbers on nationwide acres in certain crops are always a hot topic in the agri-community.
But this year's data suggests that many hemp producers have not contributed to the Crop Acreage Report from the Farm Service Agency, an arm of the U.S. Department of Agriculture.
While markets such as wheat, corn and soybeans reacted to initial projections and published data in both the cash and futures markets, the hemp industry currently stands at a juncture of wondering how the landscape can change so dramatically on a yearly basis.
The latest federal report of approximately 62,000 planted acres of hemp is not only a significant deviation from last year, when 146,650 acres were counted, but also a stark realization that the hemp industry probably doesn't have the whole picture.
The total number of reported acres is far lower than industry expectations and appears to be underreported – a troubling sign that could hurt the industry as a whole. Fortunately, the FSA is giving hemp producers more time to submit their reports.
Why it matters

According to Kim Harris, senior policy analyst at AgriLogic Consulting, national acreage is paramount to establishing government-backed resources such as certain kinds of crop insurance.
"The data that the FSA receives is vital to building market-specific programs," she said. "We are in a situation where we cannot reference the past 100 years of production data to determine trends and establish baselines."
For the 2020 crop year, acres reported to FSA for the 2019 crop year determined the initial states where the program would be offered. Ultimately, if a state exceeded 1,000 planted acres during the 2019 crop year, the Hemp APH plan of insurance was offered in select counties for this year's planting season.
For example, neither Washington nor Texas had crop insurance programs for last year and currently sit at 392 and 1,771 acres, respectively. As it stands presently, Texas should qualify for a crop insurance program next year if the same criteria is applied.
On the other hand, Washington appears to be far from qualifying despite industry estimates from advocacy group Vote Hemp of more than 6,700 licensed acres in Washington last year.
Although the procedure for expanding the program for the 2021 crop year is unknown at this time, if the same methodology applies, Washington could be in jeopardy of not being eligible for the second year – even though it is thought from within the industry that actual production far exceeds the cutoff from last year.
Reporting acres to the FSA also influences a producer's ability to apply for the federal crop insurance program through USDA's Risk Management Agency. The current crop insurance program clearly states that first-year growers are not eligible for coverage.
Getting it done
Eligibility for insurance requires a producer to provide evidence of having grown the crop for at least one year. This is accomplished by providing either:
Documentation of a state compliance test, although it is understood that it is not feasible for every plot of land to be tested in this fashion.
FSA documentation.
As you can see, reporting hemp acreage is vital to all stakeholders in the supply chain beyond the examples listed above that affect farmers directly.
The good news is that per our conversations with local FSA officials, the window to report data is still open, although the initial deadline has passed. For growers who would like to report data to the FSA, the agency has an extensive network of local offices, and it is recommended that they reach out as soon as possible.
Although the final report from the FSA is not distributed until January, and many producers are required to submit data by Oct. 31, it is best to report acreage within the next 60 days to better determine which state and federal programs will be made available for the following year.
"Every vote counts in this situation, even if the data is late," Harris said.
For hemp producers who have not reported acreage to the FSA, the whole process is quick and easy.
The FSA urges any producer to reach out to their local FSA office to speak with a representative who can guide them through the entirety of the process. Most counties across the country have a local office, and the contact information is listed through the following locator tool available here.
As another resource, the FSA has outlined information on the program and answers frequently asked questions here.
While it's mandated on a federal level per the 2018 Farm Bill (with some exceptions depending on if a state is operating under a pilot program), reporting planted acreage is a common and valuable practice. It provides for better planning and development of programs such as crop insurance.
Collectively, it gives the market a better understanding of supply and demand, so we can all project forward sales, forward procurement and prices to better manage price risks. It may also provide funding for state and federal aid programs in uncertain times like these.
RJ Hopp can be reached at r.hopp@panxchange.com.
To be considered for publication as a guest columnist, please submit your request to editorial@staging-hempindustrydaily.kinsta.cloud with the subject line "Guest Column."