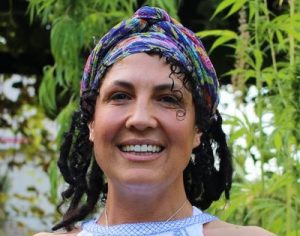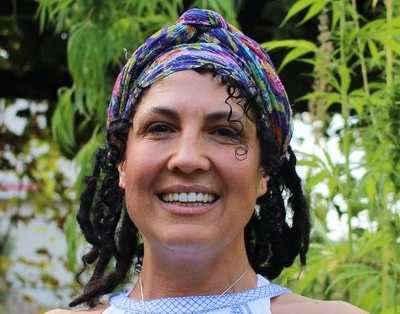 (Editor's note: This is the first in a series of Q&As with hemp industry speakers who will appear at MJBizConINT'L, Sept. 4-6, in Toronto.)
Hemp is a global industry and the passage of the 2018 Farm Bill put the United States on the map as a major player ready to compete, with the potential to impact the international business scene with its unique capabilities.
That's the message Joy Beckerman, president of the Hemp Industries Association, will deliver to hemp farmers and businesses when she takes the stage at MJBizConINT'L next month to discuss opportunities in the global hemp market.
Beckerman, who also serves as regulatory officer and industry liaison for Colorado-based hemp company Elixinol, told Hemp Industry Daily in advance of her conference appearance that two overarching elements are key to the advancement of the global hemp market: infrastructure and education.
What are some of the biggest challenges the hemp industry currently faces in the U.S. and worldwide?
Every challenge we're facing is an opportunity – and they're all completely overcomeable.
One is we need to create the infrastructure to process this incredible plant.
To harvest and process it is a challenge for the various industries that hemp serves, including human and animal; human and animal neutraceuticals and pharmaceuticals as well as body care and cosmeceuticals, paper, textiles, building materials, biocomposites and plastics, industrial sealants and coatings, energy and nanotechnology.
To create that infrastructure, we're asking investors to invest in infrastructure for processing biomass. We're asking farmers to grow biomass for a crop that has very little infrastructure.
By putting one foot in front of the other and working in tandem, we're doing that.
Domestically, merchant services and banking is a major challenge for us right now.
We're completely legal and we have (U.S.) Sens. Ron Wyden and Mitch McConnell from opposite ends of the country and the political spectrum drafting a joint letter to the FDIC (U.S. Federal Deposit Insurance Corp.) to direct their members to serve these accounts, and yet they're not doing it.
Another challenge is creating a federal crop insurance program, which requires a ton of historical data – historical data that we don't have because we don't have a recent history here.
And then, of course, there is social re-engineering, and we're doing wonderfully with that and people are receptive to the truth and the facts (around hemp and all forms of cannabis).
The truth passes through these stages: It is first violently opposed, then it is ridiculed, then it is accepted as becoming self-evident.
How did the 2018 Farm Bill open opportunities in the hemp industry in the U.S. and globally?
It puts us on the world stage, and we're ready to compete and we're excited about it.
China is definitely the leader in hemp textiles and fiber.
Canada is currently the world leader in bulk hemp grain processing and seed for hemp food ingredients.
Europe is a leader in fiber for developing bioplastics, making insulation there, processing hurd for hempcrete and making car parts from bio resins.
We're very rapidly catching up. The United States is a multifaceted region with several different types of climates, photoperiods, American ingenuity, skills and strengths.
So I do believe that, with our ingenuity and our need for fast-growing, renewable resources that create stronger, better products that perform, the United States is probably going to be leaders in all of it.
Will it be regional? More than likely. It isn't economically viable to take this heavy fiber and transport it all around.
So varieties and infrastructure for specific types of industry will be regional, but the United States will be touching on all of the industry.
How will the regulations that we're expecting to see from the U.S. Department of Agriculture (USDA) and the U.S. Food and Drug Administration (FDA) affect global opportunities?
Whatever rules we get, we are not stuck with them.
Every year is a new legislative session. Every year is a new rulemaking session, and we are the people and the people lead and the leaders follow.
What it will do initially is to give us a regulatory framework within which to work, so everybody knows what the rules are.
Companies can make decisions and move forward with business plans, investments and strategic opportunities – and yet we will continue to work for less hysterical, more sensible laws and regulations until we get it right.
The marathon is just beginning.
We worked this hard to get a seat at the table. Now we work really hard for things to be sensible and fair and in favor of the American farmer, the American consumer and the American manufacturer.
How much will the volume of hemp production need to grow to fill demand?
As the knowledge of how adding hemp to your existing products becomes more widely known and the infrastructure to prepare the raw process materials to improve these products is known, the sky is the limit.
The potential of hemp, the world's most versatile and valuable plant, is so exponential that it really boils down to infrastructure and education – consumer education, manufacturing education and agronomic education.
We are not looking for a monocrop; we're looking for folks to add hemp into their crop rotations.
Is there danger of hemp being overproduced on a global scale?
Infrastructure needs to work in tandem with the increasing biomass.
As long as the infrastructure is increasing and the education is increasing, then we would hope and expect for the biomass acreage to increase as well, so that we can meet the many demands of this valuable, versatile crop.
It will be an issue if folks want to focus on just one aspect of the crop and we don't have infrastructure available to process that aspect of the crop, whether it be hemp extracts for cannabinoids, hemp grain for human and animal nutrition or fiber, which includes everything from paper to nanotechnology.
Overproduction will only come if infrastructure does not evolve, and I believe that the infrastructure will evolve.
The reality is we do not have any choice – we must make changes here to work with the planet. And hemp is here to do that, and infrastructure needs to come on board.
And it's a great moneymaking opportunity, people, so spend your damn money on infrastructure.
This interview has been edited for length and clarity.
Laura Drotleff can be reached at laurad@staging-hempindustrydaily.kinsta.cloud