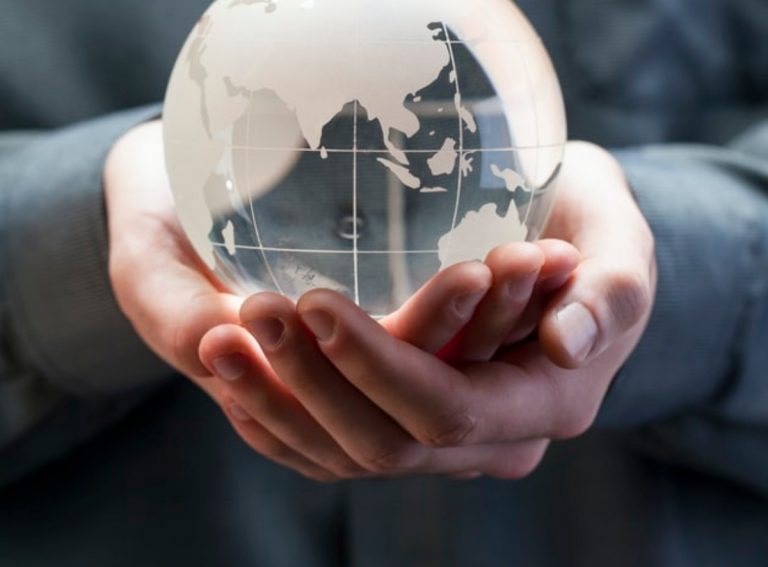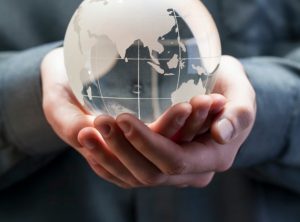 (This story appears in the September issue of Marijuana Business Magazine.)
Hemp has captured the imaginations of entrepreneurs for a few years now, and while the United States is experiencing a CBD-craze, it's easy to forget there's a whole world of hemp out there. And, depending on the country, not all of it is grown to extract cannabidiol.
Follow us on a quick spin around the globe and see countries that have become hemp powerhouses, the places that are experiencing a resurgence and which nations are taking their first steps toward becoming industry leaders:
C
hina
No global picture of hemp is complete without China, which is believed to be the world's top hemp producer. Thousands of years before hemp-derived CBD became a hot commodity, China was cultivating the plant for fiber and seed production.
Like much of the world, China eventually banned hemp. But it didn't take long for the country to resume its place in the hemp industry once the prohibition was lifted in 2010. The "industry has exploded and is set to grow even further," noted a report about China released in February by the U.S. Department of Agriculture's Foreign Agricultural Service.
According to the FAS report, China produces more than half the world's hemp supply. Chinese hemp–fiber sales were estimated at $1.2 billion in 2018, although the government does not release official cultivation, production or sales data.
According to industry estimates, China planted 164,819 acres of hemp in 2019, and more than half of it was for fiber. No other country plants as much hemp for fiber as China, which accounts for about half the world's hemp fiber supply, according to the FAS.
Although China has potential appeal to investors, the market is still tightly controlled by the government, and the regulations can be complex. But despite regulatory roadblocks and the tightly controlled market, China is a force to be reckoned with in the hemp world.
"The world market for hemp products remains relatively small, and China—as the world's largest hemp fiber and seed producer—has had and likely will continue to have major influence on market prices and … (profits) in other countries," according to the 2018 Congressional Research Service report, "Hemp as an Agricultural Commodity."
Romania
Once Europe's largest hemp producer, Romania is experiencing a resurgence after years of decline. The circumstances that led to Romania's fall from the top of Europe's hemp producers—lower demand, strict government regulations and old processing facilities—have all flipped: International demand has grown, new processing facilities are being built, and there's more government support for the industry.
Romania's hempseed imports reached $2.6 million during the first eight months of 2019, compared with $1.7 million during the same period in 2018, according to the USDA's Foreign Agriculture Service. The agency said Romania is among the top five European Union member states cultivating hemp—mainly for fiber, oil, seed or grain. Legally, the plant's THC level cannot exceed 0.2%.
Hempseeds are Romania's most traded product, and the United States was Romania's top export market for hempseeds in 2019.
Colombia
Over the past few years, hundreds of millions of dollars from investors have poured into this South American country straddling the equator. The money has gone to build infrastructure for vertically integrated, pharma-oriented extracts, said Manuel Baselga, co-founder and board member of Savanna Ventures, a venture capital firm in Bogota that invests in cannabis companies internationally.
Colombia is one of many parts of the world where the word cannabis is used for both marijuana and hemp. When Colombia legalized cannabis for medical use in 2016, the plant was separated into two categories: psychoactive cannabis, which includes anything with more than 1% THC, and non-psychoactive cannabis, which falls below that threshold.
Colombia's tropical weather and plentiful land make it ideal for low-cost greenhouse cultivation year-round, allowing growers to generate up to three or four crops annually, Baselga said.
One of Colombia's advantages—its weather—is also one of its main challenges. That's because the most common cultivars for industrial hemp don't perform well with year-round tropical weather. But Baselga said many companies are working on seed genetics to find the right cultivar for the equatorial climate.
Ecuador
Ecuador is still very much a hemp industry taking its first steps.
Legislation passed in 2019 formally took effect this June. Sowing, cultivation and hemp harvesting are allowed as long as the plant doesn't exceed more than 1% THC and is used for medical, scientific and research purposes. It also can be used for industrial purposes, such as fiber for textiles.
Still, there isn't a regulatory framework officially in place. The government has 120 days from June 21 to formalize those, and it's possible they'll be ready sometime in October.
Baselga of Savanna Ventures said one advantage Ecuador shares with Colombia is its weather, which allows for year-round, low-cost greenhouse production. One advantage Ecuador has over Colombia, though, is the ability to legally export flower and biomass. Colombian law requires biomass to be processed, and only its derivatives or transformed products such as oils can be exported.
The regulations in Ecuador also are expected to be more streamlined and easier to follow than Colombia's—another possible appeal for investors.
When growing hemp for industrial uses, however, Ecuador faces the same challenge as Colombia: Hemp plants grown for fiber don't perform well in equatorial climates.
Lithuania
This tiny country roughly the size of West Virginia is already one of the larger hemp growers in the European Union, and production could ramp up with pending legislation that would allow farmers to create products using the whole plant.
Lithuania grew 22,689 acres of industrial hemp last year. That's double what Germany produced—and Germany is considered a major player in the EU's hemp industry.
Currently, farmers can grow EU-approved strains to produce hemp fiber and seeds, but they cannot process leaves or flower for anything other than research and development. The sale of biomass is permitted only internationally; the tops of hemp flower must be exported, and CBD products are illegal.
Those provisions are part of Lithuania's first hemp law, which took effect in 2014. However, legislators are working to expand the plant's use. Under a pending proposal, licensed hemp farmers would be allowed to use all parts of the plant for processing. Hemp-derived products that contain less than 0.2% THC would be legal to produce and sell, and they could also be imported and exported.
Germany
After a 14-year ban, Germany legalized hemp cultivation in 1996 and in recent years demand for products derived from the plant has increased.
In 2019, the country grew 11,140 acres (4,508 hectares) of hemp, which was an increase of about 45% from 2018.
In fact, both the number of establishments licensed to grow hemp and the amount of hemp grown have steadily risen since 2013. Only 86 establishments were growing hemp in 2013 and just 1,080 acres were cultivated that year, according to figures from the country's Federal Office for Agriculture and Food. Now there are 575 establishments cultivating hemp.
Despite the rapid growth, Germany trails some of Europe's more prolific hemp cultivators such as France and Lithuania, which in 2019 planted 35,944 acres and 22,550 acres, respectively.
But German retailers say they're seeing demand for hemp-derived products such as cereals and cereal bars, hemp flours, oils and beverages, according to a report released in February by the USDA's Foreign Agricultural Service.
One of Germany's largest retailers reported having 100 different hemp-based products on shelves, according to media reports; another well-known drugstore had more than 40 such products. And according to the German Federal Institute for Risk Assessment, more than 200 hemp-derived products entered the German market between 2012 and 2017, about 150 of them food products.
CBD products also are popular, but as in many parts of the world, the legal environment is complex.
Ivan Moreno is a reporter for Hemp Industry Daily and Marijuana Business Magazine. You can reach him at [email protected].