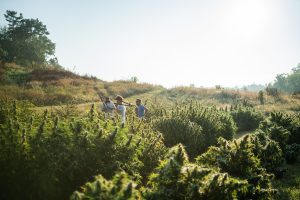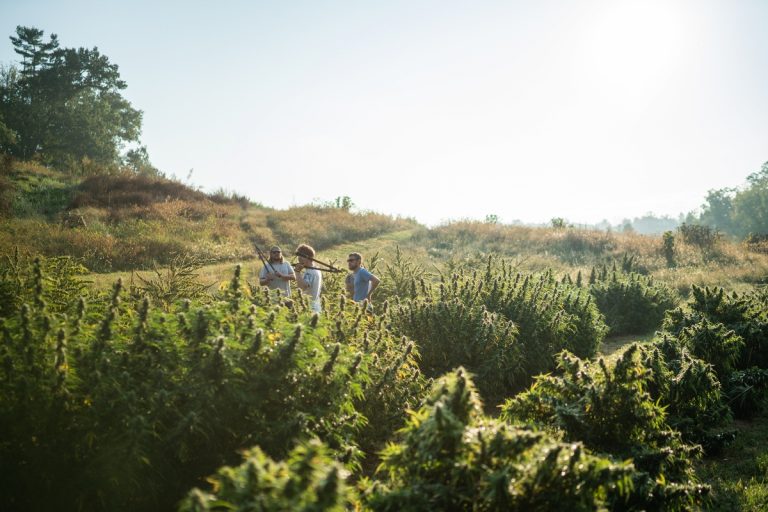 More than two years after Congress passed the 2018 Farm Bill, making hemp a legal agricultural commodity, farmers finally have one national set of rules for growing the crop.
And they officially take effect Monday.
The U.S. Department of Agriculture announced in early March that its final hemp production rules had been reviewed and were cleared to take effect as planned.
That means as of Monday, all states, tribes and territories operating under an approved USDA plan through the 2018 Farm Bill must comply with the final rules.
But as the final national hemp production rules replace a confusing, state-by-state patchwork of guidelines, hemp growers might wonder how they can ensure compliance.
Some key changes include:
New sampling requirements.
Increased negligence standards.
On-farm disposal of "hot" hemp (hemp containing more than 0.3% THC).
Limited remediation of hot hemp.
Successfully implementing these new regulations might seem overwhelming and complicated, but Kim Stuck of Allay Consulting, a Denver-based global cannabis consultancy that works with growers and manufacturers on regulatory compliance, says it doesn't have to be.
A former hemp and cannabis regulator with the city of Denver, Stuck told Hemp Industry Daily that there are a few essential steps that hemp farms can take to avoid infractions.
Get familiar with sampling requirements
The interim final rules required that samples could be taken only from the top one-third of the hemp plant. But that's problematic, Stuck said, because the top part of the plant typically has the highest concentration of THC.
The USDA modified its final rules slightly, requiring that the sample be taken from approximately 5 to 8 inches from the "main stem," "terminal bud" or "central cola," including the leaves and the flowers, of the flowering top of the plants.
"I think that this is one of those things that kind of landed in the middle – we got the sampling a little better, but we still have to have a representative come in and actually take those samples for us," Stuck said.
Stuck said she had hoped the USDA would have allowed growers to take their own samples, as marijuana growers do.
"Right now, the USDA is requiring that only 'designated sampling agents' can take samples from the fields," she said, "so you have to have federal state or tribal like law enforcement essentially to come to your farm and take samples for you."
While this sampling requirement might be annoying to growers, she said it will help mitigate contamination and varied sampling and testing results.
Providing more time to harvest plants after testing should help, too, Stuck said.
The new rules give hemp producers and testing agents 30 calendar days before harvest to get their plants tested for THC, up from 15 days.
According to the USDA, this change should better allow for variables such as testing, weather, agricultural practices and equipment delays. It's also consistent with sampling practices in several states that established hemp programs under the 2014 Farm Bill pilot program, the agency said.
Don't confuse the negligence threshold
The USDA increased the negligence threshold for THC testing from 0.5% to 1% THC, which means that farmers have more breathing room before being considered negligent for producing hot hemp.
But farmers shouldn't take that to mean they can legally grow hemp with up to 1% THC, Stuck said.
"You still have to throw out your crop if you exceed the 0.3% THC limit, so it's still the same as it always was – you just won't lose your license or get fined if you're below that 1%," she said.
Stuck advises farmers to stay compliant with the legal 0.3% total THC federal limit by:
Testing hemp crops early and often.
Using low-THC varieties that have proved to test well below the THC limit with trusted sources.
Harvest early for new hemp varieties.
According to the final rules, farmers can't be cited for negligent hemp production more than once in a calendar year, addressing concerns that they could get multiple violations for growing in different areas and then lose licenses for five years. But there are still limits for repeat offenders.
"A producer who is getting negligent violations three times in a five-year period will no longer be allowed to produce hemp," Stuck said. "And if you keep getting that violation, obviously you should start doing something differently."
Another big change is that farmers can salvage hot hemp by either destroying the flower material and selling other plant parts or by combining the entire plant into biomass that doesn't test above 0.3% THC.
Know when and how to dispose of hot hemp
The USDA changed the final rules to allow states, territories and tribes to permit farmers to dispose of hemp that exceeds 0.3% THC on the farm using common agricultural practices, instead of requiring it to be taken off-site and destroyed under federal drug-disposal guidelines.
States must still keep records of how farmers dispose of hot hemp and share the information with federal authorities within 30 days.
But farmers who are directly managed by the USDA will still be required to have law enforcement or DEA-registered agents destroy hot hemp off-site.
Stuck encourages farmers to thoroughly read the final rules to ensure that they understand the new regulations and are carrying out the new rules for sampling, harvest and disposal on time and in the correct way.
THC limit unchanged
The final rules still require hemp to tested for total THC content, not just delta-9 THC.
Although many hemp farmers and advocates were lobbying for changes to the THC limit, Stuck said it's more likely that the authorities will observe this season and then propose additional changes for Congress to approve in the next Farm Bill, as the 2018 Farm Bill expires in 2023.
"There might be minor changes, though, if they notice something really bad is happening or they forgot something or they're finding gaps in the regulations," Stuck said.
"But I think they want to see how it's going to go for a little while first before changing (regulations)."
As the industry continues to wait for guidance from the U.S. Food and Drug Administration, it will be important for hemp companies to prepare for potential FDA regulations that likely will include existing food-safety rules such as traceability requirements, Stuck said.
"Be aware of where the USDA regulations end and the FDA regulations begin, because they're going to bump up against each other," she said.
To download Hemp Industry Daily's full report on the final USDA hemp rules, click here.
Laura Drotleff can be reached at laura.drotleff@staging-hempindustrydaily.kinsta.cloud