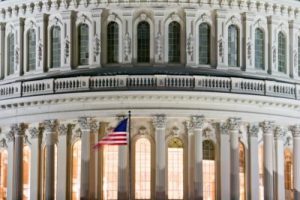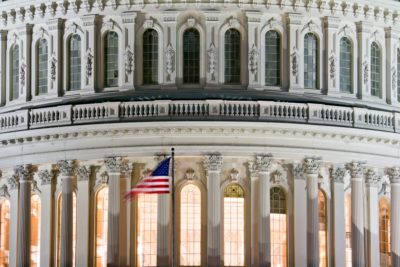 Farmers who produce hemp, along with other hemp businesses, could see relief from the coronavirus economic stimulus deal that the U.S. Congress reached early Wednesday.
In the largest economic rescue package in American history, the Senate and the White House reached a deal to spend $2 trillion to keep the U.S. economy afloat.
The deal, still subject to change by the House if there is disputed language in the bill, will likely see a vote Wednesday.
Hemp is a legal crop, so the farmers and businesses involved with it will be eligible for relief, according to Jonathan Miller, a Kentucky-based attorney and director of the advocacy group U.S. Hemp Roundtable.
"Now that federal law treats hemp as an agricultural commodity and not a controlled substance, we would expect that distressed hemp farmers would have access to the same emergency federal funds as growers of other crops," Miller told
Hemp Industry Daily
.
Marijuana cultivators and businesses will not be eligible for relief, according to the Small Business Administration.
The current stimulus package includes the following key points that could impact hemp businesses:
Relief for small businesses: $10 billion was earmarked for Small Business Administration emergency grants, with up to $10 million of emergency relief per business. Another $17 billion was allocated for the SBA to cover months of payment for small businesses with existing SBA loans, according to a letter sent to colleagues by U.S. Sen. Chuck Schumer, a Democrat from New York who spent hours negotiating with U.S. Treasury Secretary Steven Mnuchin.
Relief for farmers: Sen. John Hoeven, a Republican from North Dakota who chairs the Senate Agriculture Appropriations Subcommittee, said Tuesday that the stimulus package would replenish the U.S. Department of Agriculture's Commodity Credit Corp. spending authority, raising the borrowing limit at least temporarily to $50 billion, according to Agri-Pulse.
Language supporting farmers has been one of the negotiation sticking points since Congress began talks on providing economic relief because of the coronavirus.
Agriculture asks for relief
The American Farm Bureau Federation (AFBF), an organization that advocates for farmers and agricultural businesses, asked Congress to "have farmers' backs" as they continue to produce food and work through the coronavirus emergency by expanding the USDA's borrowing authority under the Commodity Credit Corp. (CCC).
These provisions would allow Secretary of Agriculture Sonny Perdue to support American agriculture, the AFBF wrote in a letter to House and Senate leaders. The letter was signed by 48 farm groups – though none from the hemp industry.
"Millions of producers will need help with cash flow," the AFBF wrote.
"Farmers and ranchers are proud to be trusted to feed nearly 330 million Americans, and we'll continue working every day to do so, but Congress must ensure the CCC has ample authority and funding to help farmers and ranchers survive during this emergency."
Hemp wants a cut
Hemp industry members also circulated a petition on social media this week asking Senate Majority Leader Mitch McConnell to remember hemp farmers and businesses in the economic relief package.
The hemp and CBD sector was poised to grow rapidly in coming years "and right now because of COVID-19 hundreds of thousands of jobs and literally thousands of (small and midsized) companies are going to be lost," the petition stressed.
The petition asked Congress to:
Pass the SAFE Banking Act to make it easier for hemp and CBD businesses to borrow from banks.
Change the Internal Revenue Service (IRS) tax code to allow people to use money in tax-shielded health savings accounts or flexible spending accounts to buy hemp and CBD products.
Change the dietary supplement rules to include CBD in a two-year probationary period.
"It was inspiring to see almost 1,000 hemp farmers and CEOs of CBD companies across the country move so quickly around the cause," said petition-starter David Metzler, CEO of CBDCapitalGroup, wrote in an email to Hemp Industry Daily.
"We will continue to fight for them as it is critical to the survival of the industry."
Those circulating the petition did not immediately respond to Hemp Industry Daily's request for comment.
Others said while they support passage of the SAFE Banking Act, they weren't in agreement with other aspects of the petition.
"We don't support a two-year probationary period," Miller said.
"We would like to see Congress … immediately legalize the sale of hemp-derived CBD as a dietary supplement and a food additive, with FDA regulations."
Miller told Hemp Industry Daily that the industry is particularly watching the sale of hemp products as the coronavirus pandemic continues to affect the country and especially hemp-derived CBD as the end product of most domestic hemp farming currently.
"While we certainly imagine that retail sales will decline, as stores are closed and people are staying in their homes, we are hopeful that online sales will increase, particularly among consumers who are focused acutely on their personal health and wellness," Miller said.
Laura Drotleff can be reached at laurad@staging-hempindustrydaily.kinsta.cloud