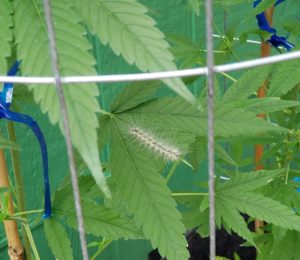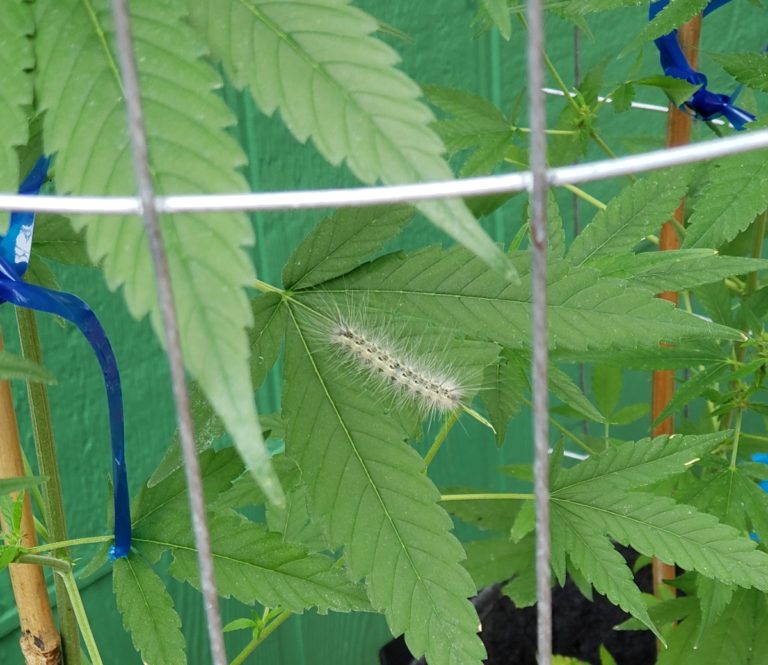 While licensed hemp acreage was down significantly in 2021 – and harvested acreage for this year will likely be much lower – farmers who planted hemp this season say it's been a decent year for the crop.
Although the unprecedented hot and dry conditions in the west weren't ideal, they reduced both pest and disease pressure, according to hemp producers. Meanwhile, some growers in the east experienced crop losses due to an extremely wet spring and summer.
Hemp Industry Daily caught up with a few growers across the country who provided a glimpse of what the various outdoor growing conditions may yield during harvest 2021.
Genetics
"2021's been pretty good, to be honest. We paid a premium for some new (total THC-compliant) genetics, and they came in just great. We had compliant plants with some outstanding terpene and cannabinoid profiles. 2020 was rough because the genetics just weren't there. Overall, we've been extremely satisfied with how the genetics have performed (in 2021)." – Jason Evans, co-owner, Tweedle Farms, Jewell, Oregon
"We used clones that we propagated. All high-CBD cannabis that we developed did well. The field trials on a named seed provider did not fare so well. (We had) a good harvest – and, as always, more knowledge gained." – Harold Jarboe, vice president, Tennessee Homegrown, Nashville, Tennessee
"My goal is to have the nice big, bushy hemp plants that are going to produce some good weight. My strains come out of Colorado. I don't purchase any clones or any seedlings. I just buy seed and grow from seed because I want the natural plant." – Michael Smith, owner, Five Leeves Consulting, Quincy, Florida
"We continue to do small-scale CBD and CBG, just to fulfill our needs (and) for local retail. But that was always … a small stepping stone for the fiber. This year, I believe there were six different fiber plots that we put in … everything from a couple of Chinese varietals to Ukrainian varietals to Polish varietals. Ultimately, by way of our agronomist and some other collaborations, we've been doing soil testing, plant-tissue sampling for carbon uptake, and remediation of the soil to get an idea of what the soil is looking like post- and pre-plant and at harvest." – Rusty Peterson, co-owner, Align Agro, Davison, Michigan
Weather
"It was slightly unseasonably warm, and definitely unseasonably dry. We fortunately didn't have any wildfire issues, but the dry weather was definitely a factor. We took measures some years ago to conserve as much water as possible, and that definitely paid off this year. We use a biofilm row covering to conserve moisture, and we use the lowest-flow drip tape on the market. We also have an extensive rainwater-collection system. We have to use as little water as possible to maintain our aquifer." – Jason Evans
"As usual in Middle Tennessee, too much rain in short periods of time." – Harold Jarboe
"We had some some torrential rains in June, July, pretty constant … so I ended up losing some plants because of the rains. I've never seen rains like we got these past few months. They actually hurt a lot of farmers around here because of the flooding.
"I had to keep (plants) outside. So I was able to get them up under a temporary canopy, just to keep the heavy rains off of them. And they bounced back a little bit, so I was happy about that. They were a little bit over 5 feet tall. They weren't quite as bushy as I wanted them.
"They grew some buds, but with the daylight changing and losing daylight hours, they went into flower a lot sooner than I expected. That kind of threw things in a tailspin. I wanted them to actually stay in veg a lot longer – at least another month – but that didn't happen, and they still produced some really nice buds." – Michael Smith
"It was great all through veg, and then here within the past four weeks, it has just been dumping on us. And of course, that's going to push back the amount of time that the material is retting in the field. We won't fully know how that's affected … the potential and the viability of the value-add of what some of those products are, like the structural integrity and the functional modularity once it gets put into (end-use hemp fiber products.) …
"But it's been a lot more wet. And, of course, that's obviously going to push back for the farmers, especially. They're busting their butts, and now it's compounded by the excessive amount of rain that we've been having." – Rusty Peterson
Pest and disease pressure
"If there's any silver lining in the water issues here and the drought, it's the pest pressure. We have had absolutely zero IPM issues this year. None. We're a no-spray farm, and this year we had absolutely zero issues. This is the first year in the last seven years when I can say we have had no pest pressure. No spider mites, no powdery mildew, no botrytis. Zero." – Jason Evans
"Caterpillars are a staple in Middle Tennessee. We used gangster insects (biological control agents) and Bt (Bacillus thuringiensis). Botrytis (was present) because of excess humidity." – Harold Jarboe
"I notified the Florida state Department of Ag that I might take some of my plants down because I'm worried about getting my grow all infected with caterpillars before I have a a chance to have a good harvest. So I took some of them down early. I didn't want to, but I had to knock down that problem. The (rest) are all good. I stay on top of it; I treat them just about daily. But I didn't I didn't have any problems with mold, and I didn't have any problem with any type of fungus on the plant – just the caterpillars. So I was really lucky in that respect." – Michael Smith
"What's really crazy is on our fiber in our green fields, I literally didn't see a single pest. However, in the CBD and CBG grows, we did about 3.5 acres ourselves and then our partner farm did about 10.5 acres all together. Theirs is on an old elk farm, really high organic matter. We didn't get to do a second application of All Per-Plus on our field. And every single one of their plants had pests on it: worms and hemp borers. It's the first time that it's been farmed, so I don't know if there was some type of mycorrhizal or a relationship between the soil there … but I was surprised to see the amount of infestation." – Rusty Peterson
Laura Drotleff can be reached at laura.drotleff@staging-hempindustrydaily.kinsta.cloud