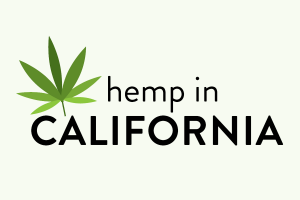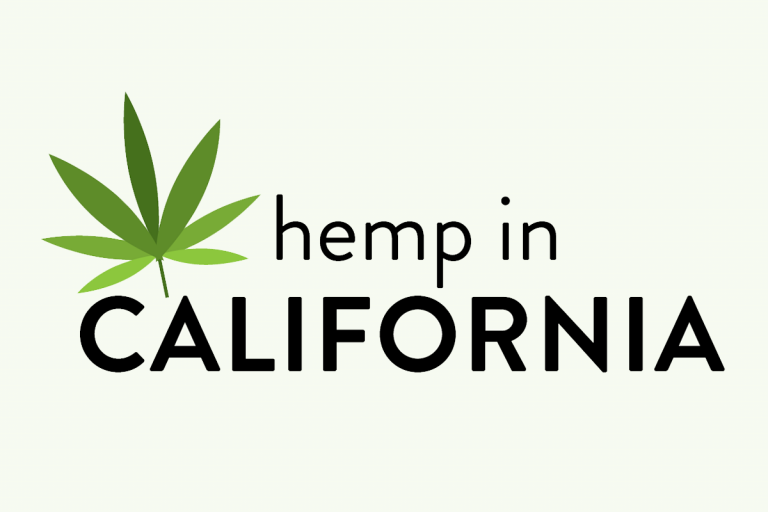 (Editor's note: This is the first in an occasional series on the complex hemp market in California. Today, a look at why many counties in the cannabis-friendly state are saying no to hemp, and how some hemp companies are finding opportunity despite the challenges.)
The nation's largest agricultural state continues to perplex would-be hemp farmers and businesses as nearly half of California's 58 counties maintain moratoriums on hemp production and others block licenses.
That's despite California's agriculture department giving growers the long-awaited go-ahead in April to get licensed for hemp production.
One longtime California hemp activist called the state's hemp program "a bureaucratic nightmare."
"I blame the state for complete incompetence and dropping the ball and destroying millions of dollars in business, because a lot of people basically stopped their farm projects," Chris Boucher, who owns Farmtiva, an agricultural services and consulting company based in San Diego, told Hemp Industry Daily.
California doesn't have many requirements for farmers to obtain a hemp license. The state requires:
A $900 fee.
The location of each farm.
The name of an approved hempseed variety or cultivar a farmer plans to grow.
But many continue to be shut out of the California hemp market.
Of 56 counties reporting, 25 currently hold moratoriums on hemp production, according to Tehama County Agriculture Commissioner Rick Gurrola.
Gurrola pointed Hemp Industry Daily to two reasons his regulators – and those of several other counties that currently block hemp production – are hesitant to allow it: a lack of federal hemp guidelines and vague definitions in state law.
"We do not have a state or federal regulatory package in place," he said. "We only have one (state hemp) regulation that allows for registration only. None of the other regulations are adopted or approved."
Further, Gurrola said, California's counties aren't sure what to make of a "very vague" definition of something the state calls an "established agricultural research institution."
"There are operations throughout the state that are not growing industrial hemp strictly for research purposes, and the way the law is currently written, it allows for that vagueness," he said.
Gurrola, who serves on the California Department of Food and Agriculture's Hemp Advisory Board, said the state's current hemp rules wouldn't pass muster by the U.S. Department of Agriculture (USDA). That's because the USDA has been directed to require states to do things such as testing hemp for THC content, something California doesn't regulate.
The advisory board hasn't met in months – and probably won't meet again until the USDA sets hemp rules for the 2020 season, Gurrola said.
Cannabis concerns
If many California counties are confused about state and federal hemp rules, others are holding off because of the concerns of longtime marijuana growers.
Humboldt and Sonoma counties, for example, have blocked hemp production to protect marijuana from potential cross pollination.
(Marijuana and hemp are the same plant, cannabis sativa, though marijuana varieties are grown for high-THC flower from female plants, which don't produce as much THC when exposed to pollen from male cannabis plants. California law excludes low-THC varieties from its definition of "cannabis," meaning hemp does not enjoy the same legal protections in the state as marijuana.)
Humboldt County changed course just this week, when it started accepting hemp applications after a 45-day moratorium expired. Soon after, county officials approved another 45-day moratorium.
In Sonoma County, authorities set a one-year moratorium on industrial hemp production because cultivation of the crop poses a risk to the current legal cannabis crop, according to a report by the county's agriculture department.
The Sonoma County moratorium puts hemp production on hold until controls are in place to ensure marijuana and hemp can coexist.
Gurrola said Sonoma County may allow for indoor production of hemp, or limit cultivation to specific, feminized seed varieties for CBD production.
"They've carved out a provision for their local college to do some type of limited research as long as it's done indoors," he said.
Going to court?
Some hemp activists in California say that counties are flouting state law by not accepting hemp applications.
San Francisco attorney Patrick Goggin of Hoban Law Group told Hemp Industry Daily that counties blocking hemp without a moratorium on the books could face a legal challenge.
"If that hasn't happened, they need to be legally held accountable," said Goggin, who wasn't aware of any lawsuits that have been filed.
Counties that currently block hemp license registrations without a moratorium include:
Orange
Riverside
San Bernardino
Los Angeles (though L.A. County expects to start accepting applications soon, according to the Orange County Register)
Season underway
In counties where hemp production isn't blocked, California hemp farmers are getting started with their 2019 season.
Josh Schneider, director of young plant production for San Diego-based hemp producer Zenleaf Labs, told Hemp Industry Daily he is seeing great interest from growers throughout California.
"I spend a lot of my time helping farmers navigate the newly opened registration process," Schneider said, adding "many farmers are confused or ignorant of how to get through the process and often frustrated."
Schneider advises farmers to reach out to county officials to explain why they want to grow hemp.
"Developing a good relationship with the county ag commissioner's office and working together … will help the farmers and regulators arrive at a better regulatory structure," Schneider said.
Boucher agreed that would-be hemp growers should contact their county commissioners; his home county, he said, has been receptive.
But California's patchwork of agriculture policy is slowing the state's hemp industry, he added.
"Some of these ag commissioners, they're anti-hemp; they react as though it's radioactive and they don't know what to do with it and it's just a big hassle," he said. "They're not ready for it. They're not prepared."
Laura Drotleff can be reached at laurad@staging-hempindustrydaily.kinsta.cloud