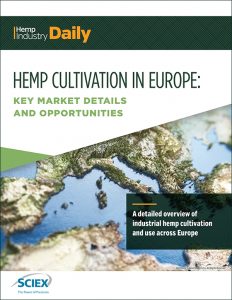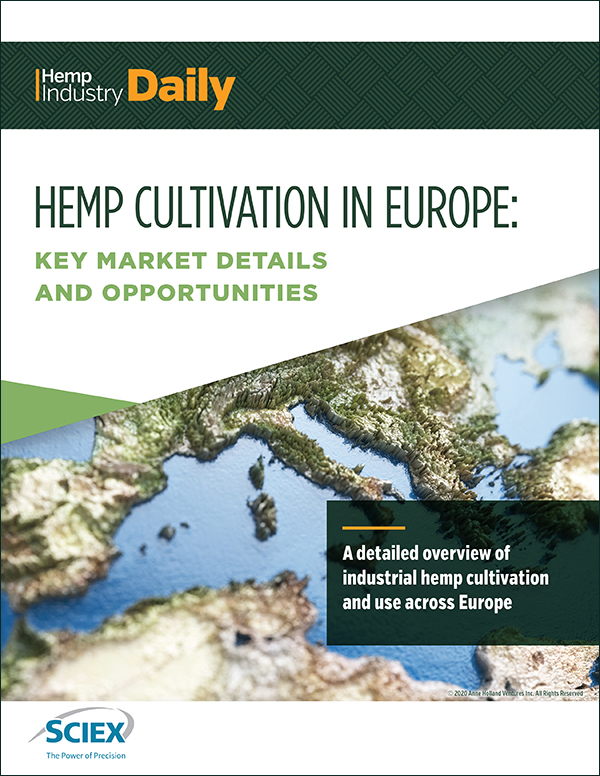 Hemp is seeing a new heyday. More countries are expanding their industrial hemp programs, even as confusion continues to reign around the valuable extract, CBD.
One just needs to look at Europe to see the opportunities that abound—if the finer details of legality can be navigated.
Welcome to the first Hemp in Europe report from Hemp Industry Daily, a comprehensive look at the rules and regulations that dictate what can and cannot be done with this versatile plant across the continent.
You can download a free copy of the report here.
As with so many things, the first thing to keep in mind is that while many of these countries are part of the European Union, the finer details of what is and isn't allowed vary from country to country.
Consider this a basic handbook for understanding the diverse markets and opportunities that exist in Europe for hemp producers.
You'll find insights on:
International rules related to the production of hemp and hemp products.
Price analysis of CBD products by country.
The latest cultivation data from the top hemp-producing countries.
Key players in each country's hemp industry.
Those tools will help you assess where and how to focus your business plans in Europe—and resources to help you along the way.