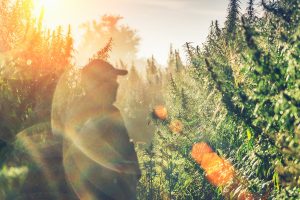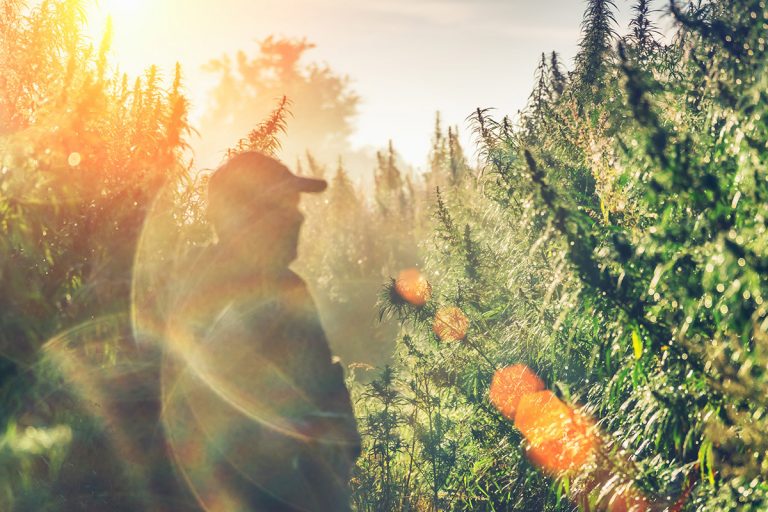 Federal agriculture rulemakers at the U.S. Department of Agriculture released final hemp production rules on Friday, in the final days of the Trump Administration.
Changes to the final rule were based on public comments from farmers and industry members about interim hemp rules released in 2019 and are set to take effect on March 22. However, agriculture officials under the incoming Biden Administration, taking over on Wednesday, are likely to evaluate the rule, according to industry insiders.
While modifications provided relief for farmers on disposal, THC negligence and the harvest window after sampling, there are still several areas of concern that the USDA did not appear to budge on, including sampling requirements and the mandate for laboratories to register with the U.S. Drug Enforcement Administration.
Hemp industry advocates confided both their relief and their concerns to Hemp Industry Daily about some of the most significant changes implemented in the final rules. Here are their impressions on what to watch in the coming months.
Miles Wright, CEO, Avient Biosciences
It's a very positive step forward to have better clarity on hemp cultivation, testing and compliance.
Perhaps like all regulations, there are things to like and of course disappointments. It's important to keep in mind that the word "final" isn't really applicable to hemp regulation – it's simply the next iterative step in our journey with this plant.
New incoming leadership at the USDA, evolving state regulations and growing acceptance for cannabis in general almost ensure support for the industry will continue to increase and evolve. As we also see at the FDA, the pace of industry development far exceeds government's ability to regulate.
Herrick Fox, owner, Meristem Farms (and former USDA rulemaker)
USDA seems to have declined to act upon many of the comments submitted, particularly concerning sampling uncertainty, DEA labs and Total THC among others.
I also question the extent to which USDA has followed the instructions provided by Congress … for the how rule should be finalized with respect to these specific issues.
It is good to see the increase of harvest window to 30 days but it is still calendar days, not business days, and counted from date of sampling, not date of testing, so this is still a major problem.
Also, it is a step in the right direction to see negligence raised to 1%, but this does not go far enough and should be at least 3%.
Intervening on this Rule would be a great opportunity for the incoming administration to strengthen the hemp industry as a keystone of a bio-based economy that can help reconnect and revitalize rural America.
Kaelan Castetter, vice president, New York Cannabis Growers and Processors Association
While it's a positive sign that the USDA accepted and incorporated stakeholder feedback in their rulemaking, it's clear that the untenable requirements and challenges that will lead to burdensome costs for growers and ultimately led to New York State's decision to opt-out of the federal hemp program are still present in the final rules.
This further convinces us that Congress will need to make clear in further legislation their intent of a thriving nationwide hemp industry that affords opportunity to America's farmers.
Shawn Hauser, attorney, Vicente Sederberg LLP
The transition from prohibition to a legal and regulated system takes time, and USDA's final rule is a historic step forward for hemp in the U.S.
Many are justifiably disappointed by the DEA's continued (and in some ways expanded) role in the agricultural hemp program, but there were also a number of positive improvements.
The expanded harvest window, alternative disposal/remediation authorizations, and increase of the standard of negligence to 1% will be critical to building a successful hemp industry, and they indicate the USDA gave meaningful consideration to stakeholder's comments.
We are undoubtedly making progress, and we will continue to work with regulators and through Congress to perfect the regulatory structure for hemp.
Jeff Kostiuk, operations director, Hemp Genetics International
The new regulations are a step in the right direction. That being said, I strongly believe that hemp grain and fiber varieties should not be regulated at all and treated just like any other traditional crop. The utilization of pedigreed seed is a policing method that ensures compliance in regards to THC.
Marielle Weintraub, president, U.S. Hemp Authority
Any regulation is a continual work in progress and is not going to be perfect .
As my background is in testingm the first changes I pay attention to are laboratory and testing regulations.
In the case of the USDA final rule, it is unfortunate that DEA was able to find a way back into the hemp industry, and in this case, through requirements that testing labs be DEA (Cchedule 1) certified.
This change concerns me as I am not sure this addition to the regulations was really considered to the extent it needed to be. For instance according to DEA regulations, a Schedule 1 certified lab can't accept samples from uncertified entities in order to maintain "control" of Schedule 1 compounds.
In this case, how are uncertified hemp farmers going to be able to turn their "possibly hot" hemp samples into the Schedule 1 labs for testing? Testing completed at DEA Schedule 1 labs is reported to the DEA, and although USDA has discussed the error associated with testing (defined as measures of uncertainty where testing error may account for a samples greater than 0.3% THC still be considered legal hemp), will DEA also accept measures of uncertainty when they receive lab reports with THC levels that are slightly elevated?
Although some of these concerns may be answered prior to the 12/31/2022 start date, due to the time and energy associated with laboratory registrations I fear the smaller and more local testing labs that have spent years learning to test hemp with valid and reliable methods will soon face hardship based on these changes.
Joy Beckerman, owner, HempAce International
The tremendous engagement from farmers, stakeholders, tribal, state, and federal law- and rule-makers, the Small Business Administration and of course the USDA has resulted in an evolution of the IFR that is a shining example of the cooperation this versatile plant brings.
While advocates remain vigilant in our efforts to protect farmers and to excise the DEA from any authority over the hemp crop and its derivatives, and while it is critical to deem pyrolysis and biodigestion to be compliant methods of disposal for hot hemp, I'm confident that we can get this right if we simply continue working together in earnest.
Rachel Berry, founder and CEO of the Illinois Hemp Growers Association
Sampling the entire plant instead of just the inflorescence means a lower overall THC concentration. Many more compliant tests will be possible with this sampling scheme. Overall CBD % will also go down, but the market will adjust. The most interesting thing about this change is there is flexibility for states and tribes to eliminate compliance testing in certain circumstances such as using certified seed or a history of producer compliance among other factors.
Jonathan Miller, attorney, U.S. Hemp Roundtable
We were pleased to see that the Final Rule was a significant improvement over the interim rules, particularly in terms of providing greater flexibility for hemp farmers to avoid economic losses from being forced to destroy their crops because of natural circumstances beyond their control.
There still remain areas of improvement needed, and from our numerous meetings with the Biden USDA transition team — as well as Secretary-designate Vilsack's longstanding support of the industry — we are optimistic that when regulations are fully implemented, they will be strongly farmer-friendly.
Jody McGinness, executive director, Hemp Industries Association
Whenever you're dealing with federal regulation or policy you almost always end up settling for half a loaf. But the USDA's final rule represents real progress for the hemp industry.
Even where they opted not to heed the advice from hemp advocates, as in their decision to maintain the DEA license requirement for testing, it is apparent that they gave the issues a thorough hearing.
And with more reasonable requirements for testing, new disposal options for noncompliant crops, sampling guidance, and other material improvements, this definitely adds up to more than half a loaf.
The hemp industry should appreciate these regulations as the important win that they are, then get ready to start working with a new administration to make them even better.
Larry Farnsworth, spokesman, National Industrial Hemp Association
We're pleased USDA has finally released their long-awaited rule on U.S. domestic hemp production and glad they listened to the concerns of the industry regarding sampling and testing.
We anticipate, as is customary of new administrations, that this rule will be one of many that will be frozen on the first day of the Biden Administration. We look forward to working through these issues with the incoming Biden Administration and have all of this year to get it right before the 2014 authorities sunset.
Geoff Whaling, chairman, National Hemp Association
We at NHA are generally happy with the response of USDA to the comments coming in from our membership and industry partners. Certainly, it's reflective in these rules.
Those issues that have not been addressed to the satisfaction of some does not reflect USDA's desire to help the industry grow, it is more reflective that those issues are not within their role and will require legislative fixes. NHA will continue to work with Congress on those issues.
Marne Coit, director, North Carolina State University Extension Hemp Law Program
The interim final rule included provisions that were problematic for growers. It's good to see that the USDA has considered feedback from the industry and made improvements in the final rule, specifically around compliance testing and disposal.
Increasing the sampling window from 15 to 30 days is a big improvement. A 15-day window would be almost impossible for some states to comply with.
Raising the negligence threshold from 0.5% to 1% is also an improvement.
However, under the final rule growers risk losing their license if their crop tests above this limit just one time in a growing season. I expect this will still be a point of contention for the industry.
Laura Drotleff can be reached at laura.drotleff@staging-hempindustrydaily.kinsta.cloud