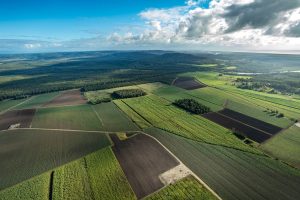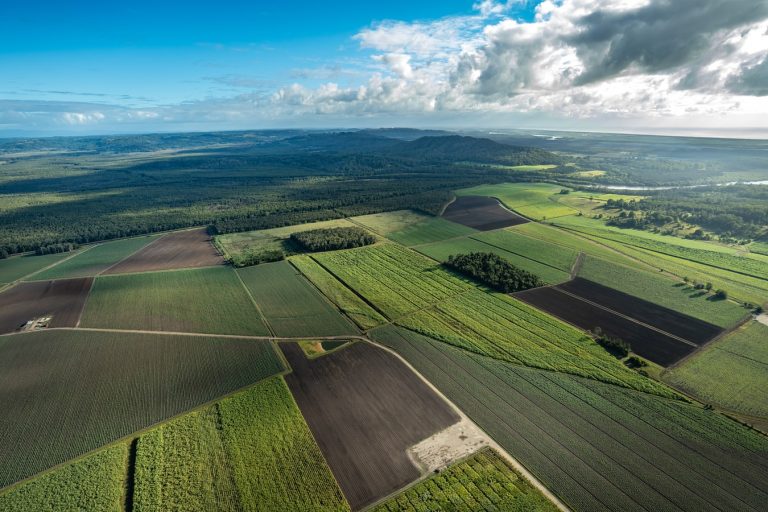 For all the growth that the hemp and CBD industry has seen as a nascent industry in recent years, last year farmers took a step back and devoted fewer resources to the crop – the enthusiasm of previous years tempered by oversupply, supply-chain issues and a lack of infrastructure.
Licensed hemp acreage decreased in 2020 for the first time since the 2014 U.S. Farm Bill established a national hemp pilot program. Licensed acres dropped to about 375,000 acres- down 27% from an estimated 511,000 acres in 2019. And less than a third of those acres were planted in 2020.
Regulatory uncertainty and 2019 oversupply drove the decrease, even as the number of licensed hemp growers jumped, as more states launched hemp programs and brought more new players into the fold.
Last year, the United States set a record with roughly 20,000 hemp cultivation licenses issued across the country, up from nearly 17,000 in 2019. However, the number of licenses issued does not equate to licensees, as many farming entities apply for more than one permit.
The divergent trends – more growers but fewer acres – suggest that farmers are still interested in growing hemp, but they're investing less in it, both in land space and genetic inputs.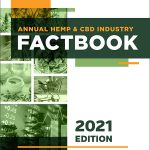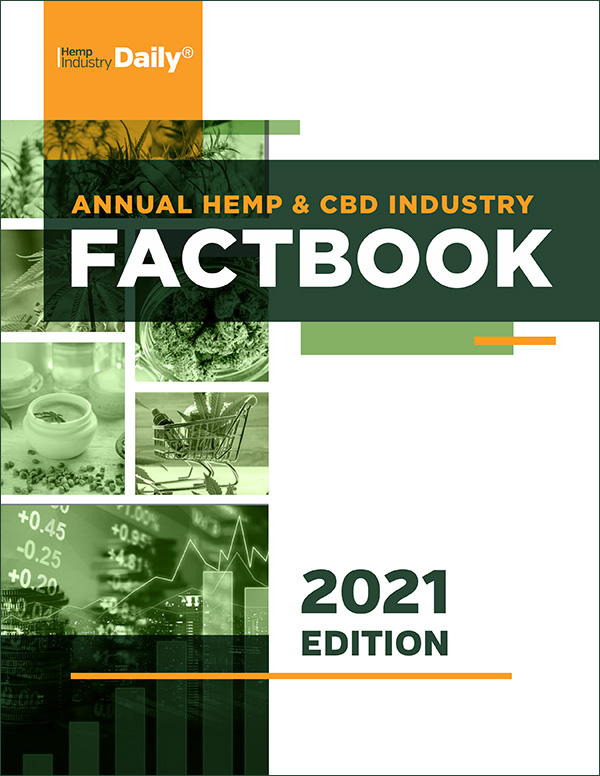 It's too soon to say how many farmers will grow hemp in 2021 or how many acres those farmers will devote to the crop. But ongoing market instability and the lingering effects of oversupply will likely make 2021 another down year for the crop.
Despite falling hemp acreage, the third edition of the Hemp & CBD Industry Factbook shows the grit and resiliency the hemp industry has shown in the U.S. and globally, despite unprecedented challenges including a lack of regulatory clarity and economic disruption caused by the coronavirus pandemic.
Consider:
CBD has driven the hemp boom for a decade now, a trend that is expected to continue for years to come. According to Nielsen Global Connect, a division of Nielsen that focuses on data for manufacturers and retailers, the rise is driven by an increasing acceptance of CBD as a dietary supplement, especially as a global pandemic and economic stressors have consumers reaching for products thought to boost wellness and immunity and enhance relaxation. Nielsen projects that hemp's 2020 sales of $1.9 billion will balloon to $6.9 billion in 2025, a threefold increase over five years.
With more than 3,000 brands in the marketplace, categories within the hemp space continue to show marked growth despite a lack of regulation, including over-the-counter supplements, beverages and inhalables. The runway for growth in the next few years is even better.
Beyond CBD and cannabinoids, increasing interest in hemp fiber and grain products throughout the supply chain and from consumers is fueling growth and investment, giving the industry hope that diversification will expand the market's potential.
Despite the challenges of 2019 and 2020, most growers, manufacturers and retailers feel positive about hemp in 2021, and are convinced this year will be better than in 2020.
The third annual Hemp & CBD Industry Factbook can be purchased here.