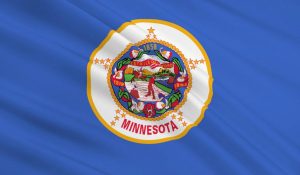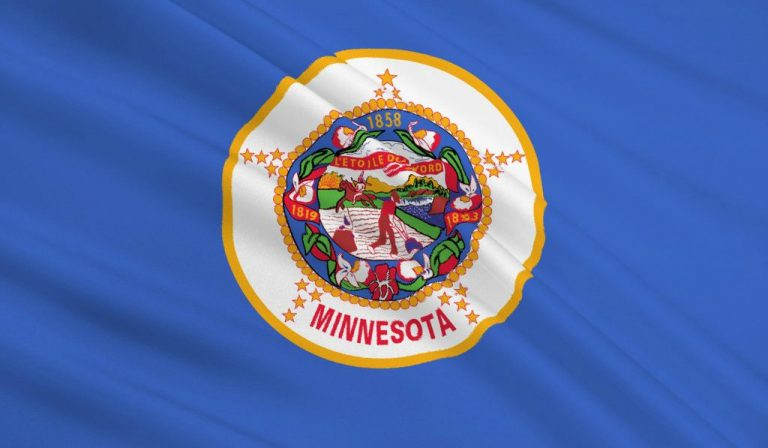 (This is the 10th installment in a series that examines hemp markets in U.S. states. Other installments: Colorado, Nevada, New York, North Carolina, North Dakota, Oregon, Tennessee, Vermont and Virginia.)
Ever wondered why the U.S. hemp harvest is so tiny despite the crop's adaptability and market potential?
Minnesota is a great place to find some answers.
The North Star State has allowed modern hemp production since 2016 and has flexible rules on how the crop can be used.
Minnesota has an abundance of wild hemp descended from World War II-era crops, and its northern latitude makes it a natural fit for hemp varieties already growing in Canada.
There's just one snag.
"No one's reported any profits from their hemp yet," said Andrea Vaubel, who oversees Minnesota's hemp program for the state Department of Agriculture. "We're still testing the varieties that will work for us and finding out what the opportunities are."
Sound familiar? Hemp growers in Minnesota report processing delays and legal confusion, plus natural pests that make hemp production difficult for novice farmers. In other words, Minnesota's struggles are a snapshot of the hurdles faced by the hemp industry nationwide.
Just as in other states, though, Minnesota's small hemp industry has plentiful enthusiasm, with farmers optimistic about the prospects for growing a profitable industry.
Here's what you need to know about the Minnesota hemp market.
Industry snapshot
Minnesota authorized hemp production in 2016 and immediately ran into trouble. Though hemp grows wild throughout much of the state, federal authorities wouldn't allow Minnesota to develop the wild hemp, instead requiring the state to import hempseeds from Canada or other nations.
A 2015 report from the Minnesota Department of Agriculture bemoaned that "the DEA has stalled on its approval of a requested amendment … that would allow the collection of wild-type hempseed already established in this state."
Minnesota had hemp critics in its own universities, too. A survey conducted for that same 2015 report found that while most Minnesota academics wanted to see their state study hemp, not all were sold on hemp's potential.
"Industrial hemp provides no products that are not already met by other crops," one anonymous Minnesota researcher wrote. "I suspect industrial hemp is more of a societal fad than a useful crop."
Still, Minnesota's hemp industry has grown dramatically in two years. Minnesota had just six farmers growing about 40 acres in 2016; as of 2017, Minnesota had:
38 licensed hemp growers
1,205 outdoor acres licensed for cultivation
0 licensed processors, because Minnesota doesn't require hemp processing licenses or even have any known processors
Minnesota allows hemp production for:
Flower
Seed or seed oil
Fiber
"We're wide open to about anything," Vaubel said, talking about how hemp can be used. "But we don't have processing here for hemp. A lot of folks are shipping it out of state, and we have folks who are working on CBD extraction. Right now, most are still just learning about hemp and what to do with it."
Market considerations
There is no official tracking of hemp commodity prices by any standard exchange. Minnesota hemp growers surveyed by Marijuana Business Daily report that the market is fetching:
No market price for flower, because processing doesn't exist
About 50 cents per pound of food-grade seed
About $100 per ton of baled fiber
Slow start
Farmers growing hemp in Minnesota concede the market is taking off more slowly than in other states.
"Until there's a processor in Minnesota, it's going to be tight for farmers. They're going to make more money growing something else," said Josh Helberg, owner of Good Ole Hemp in St. Cloud.
Helberg has been growing hemp since 2016 in hopes of starting a company making construction components from the plant, a product known as hempcrete. Helberg grew 14 acres of hemp last year, but plans to grow just 1 acre in 2018 while he waits for the market to develop.
"You have to have a lot of capital to do anything with the plant. It's a nasty crop to deal with, just how tough it can be," said Helberg, who makes ends meet as a general contractor while exploring hemp construction. "Hemp grows absolutely fantastic here, but there's gonna be a lot of people who lose money in hemp."
Hemp interest keep rising in Minnesota, though.
Rhonda Squibb, who grows sugar beets, corn and soybeans on about 2,000 acres in Olivia, about 100 miles west of Minneapolis, is thinking seriously about trying hemp in 2018. She went to a recent meeting about the crop and said the room was packed with farmers interested in trying hemp.
"Right now the issue is, what do you do with your crop?" Squibb said. "But I honestly think people are getting it, that hemp can do it all. We're going to push this thing forward."