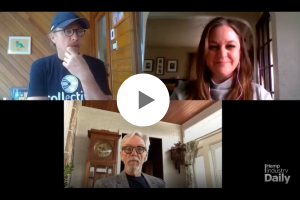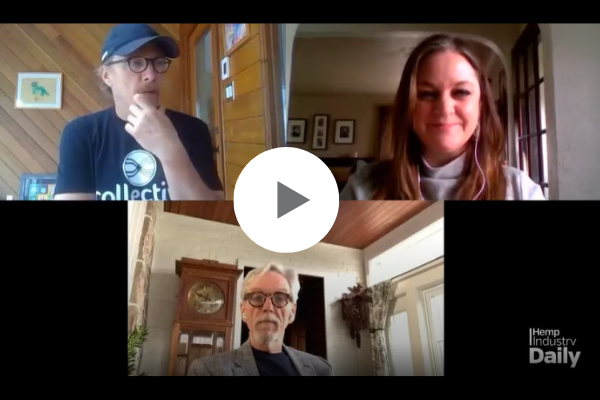 What's it like launching a company during a pandemic?
The new blank-check company Collective Growth Corp. had two things working against it when it was slated to launch an initial public offering (IPO) on March 17 – a global pandemic and the end of an 11-year bull market, said Bruce Linton, CEO and chairman.
"So why not begin marketing to raise $150 million? Because probably no one else was dumb enough to be out there that day, so you should actually have quite a bit of focus," Linton told Hemp Industry Daily.
Linton and Geoff Whaling, Collective Growth co-founders, sat down with
Hemp Industry Daily
following the
company's listing
on the Nasdaq on May 1, to discuss why and how they started the company and what comes next.
With a full suite of investors that range in experience from institutional investors to cannabis entrepreneurs and even individual families, Collective Growth ended its first day of trading under the symbol CGROU just under its opening price of $10, giving the SPAC a market cap of around $189 million.
Whaling, who is president of the company and also has ties to the hemp industry as the chairman of the National Hemp Association, said market conditions in the hemp industry support the need for investment, especially considering that most production in the U.S. currently is focused on cannabinoids.
"The challenges with CBD have affected a lot of farmers' appetites, so we need to look at this very aggressively and try to educate farmers, work with corporations like New Holland Agriculture in trying to bring about those solutions to make this a true agricultural crop and a field crop," Whaling told Hemp Industry Daily.
"At the same time, it's not a chicken-and-egg issue; it's a scrambled egg issue as we are looking at that entire supply chain, seed through to harvesting to processing to end products and although we are only going to be laser focused on conversion – we're not going to be farming – we need to take those things into account."
Both former executives of Canopy Growth Corp., Linton and Whaling discussed how they, along with CFO Tim Saunders, will apply their experience in the cannabis industry to help develop the industrial hemp supply chain, including:
Next steps for evaluating investments now that they are legally allowed to begin discussions.
The timeline for deploying capital.
Opportunities they're excited about within the hemp industry.
Why it's OK if not everyone thinks Collective Growth's involvement in hemp is a great idea.
Laura Drotleff can be reached at laurad@staging-hempindustrydaily.kinsta.cloud