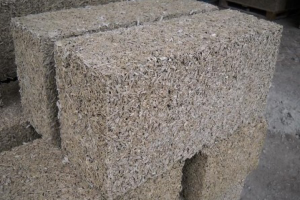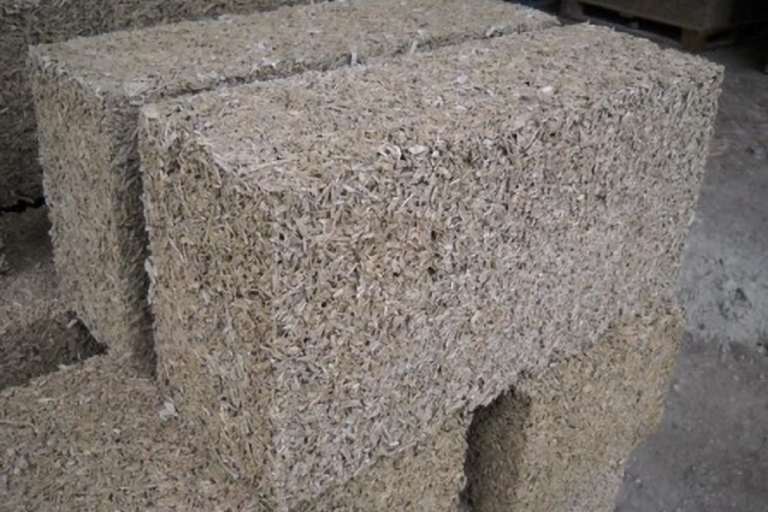 (This is the second installment of a two-part story on the prospects for hemp-derived construction materials in the post-coronavirus era. The first part can be read here.)
HempFlax's acquisition of Germany's natural fiber insulation manufacturer Thermo Natur last month provided an example of how an established hemp growing and processing operation can further diversify its product portfolio and protect itself from volatility in specific markets – namely CBD.
Hemp-based building materials have captured the imagination of innovators and activists for their potential to reduce construction industry emissions and create the carbon-neutral economy that the EU is striving for.
But before hempcrete insulation can become more than a niche market, it needs to overcome the hurdles presented by the global dearth of processing facilities and missing hemp-building standards in the U.S.
Uphill battle?
One of the barriers to expanding the use of hemp fiber in construction materials in Europe and the United States is the relatively small amount of hemp grown compared to other commodities crops, said Steve Allin, director of the International Hemp Building Association in Kenmare, Ireland.
"The main problem really … is the supply," Allin said. "There's not enough hemp grown. The hurds are very lightweight and bulky, so it doesn't make sense to transport them long distances."
Another challenge is the dearth of processing facilities and machinery for hemp fiber.
According to Allin, only a handful of processing facilities exist across Europe, including those in the Netherlands, France, the U.K. and Lithuania.
There are thought to be an increasing number of small-scale fiber hemp processors in the U.S., now likely nearing triple digits, but exact numbers are hard to come by due to differing licensing requirements by state.
"We have not learned of any large-scale commercial hemp decortication facility operational in U.S.," wrote Charles Wortmann and Ismail Dweikat at the University of Nebraska-Lincoln's Institute of Agriculture and Natural Resources.
The lack of U.S. processing facilities means some firms have been forced to source their hemp hurd abroad. Construction company Hempitecture, based in Sun Valley, Idaho, has been forced to import hemp from France, Canada and Belgium due to low U.S. supply, Chief Operating Officer Tommy Gibbons told Hemp Industry Daily.
One of Hempitecture's suppliers was Kentucky hemp fiber manufacturer Sunstrand, which filed for bankruptcy protection in federal court earlier this year.
"Until U.S. supply becomes mature and reaches the same quality of European hemp hurd, many builders will have to continue to import hemp, causing higher shipping costs and carbon footprints," Gibbons said.
The lack of processing facilities in the United States and Europe may be exacerbated by investors' expectations for a quick return on investment.
"The machinery that's been developed costs millions to install," Allin said, and businesses and investors often look for returns on the capital they provide within five years.
"That's not the kind of investment we need," Allin said. "We need the infrastructure in place without the pressure of a profit. Whether it's down to individual investors or government, we need to start thinking about the long term and not the short term."
Missing standards
Neither the International Code Council (ICC), which provides standards for building systems, nor the American Society for Testing and Materials (ASTM), which provides standards for products, has published guidelines for the use of hemp building materials. The result is complicated permitting requirements often decided on a case-by-case basis.
An ASTM subcommittee on industrial hemp, formed in 2017, has proposed a review of test methods for hempcrete insulation materials and the development of new test methods for establishing unbiased data on hemp materials. It is unclear, however, when builders can expect an ASTM certification for hemp-based products.
The U.S. Hemp Building Association said it is engaging with the ICC and ASTM to establish building standards for hempcrete to "solve the permitting and performance issues that have prevented hempcrete from gaining a larger presence in the US."
The association plans to lead fundraising campaigns for the combined cost of ICC and ASTM certification, estimated at between $320,000 and $550,000.
Those certifications could help hemp gain a foothold in the conventional construction space, where builders and contractors often have a preferred approach to construction and may be unwilling to try a hemp-derived product.
"Oftentimes we see homeowners 'steered' into the materials being proposed by their insulation installer or general contractor," said Gibbons, the COO of Hempitecture. "They might be unwilling or unable to work with a new material and warn the client against it."
Monica Raymunt can be reached at monicar@staging-hempindustrydaily.kinsta.cloud.