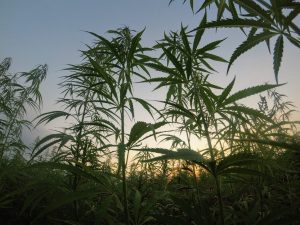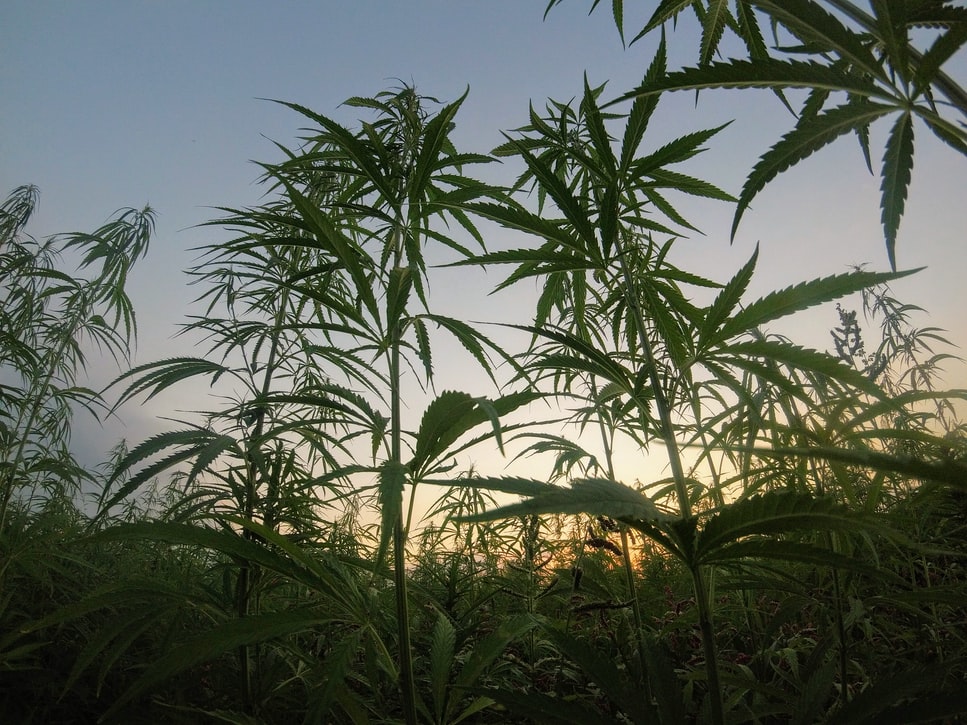 (Editor's note: This story is part of a recurring series of commentaries from professionals connected to the hemp industry. Derek Du Chesne is president of Exactus Hemp.)
Let's face it – the hemp industry is dealing with a huge problem, and it's hurting everyone in the industry, especially growers and processors. The problem in question is heavy-metal accumulation in hemp.
To put it plainly, hemp is a bioaccumulator. It's really good at absorbing heavy metals and can absorb a vast range of compounds from the soil – including radioactive elements, heavy metals, pesticides, herbicides, fungicides, explosives and fuel.
These bioaccumulative properties are one of hemp's superepowers. But they're also a major hindrance to the industry.
Hemp is often used for phytoremediation, which is essentially nature's way of vacuuming heavy metals and other toxins out of the soil. Hemp cleans up the mess left behind from industrial waste and poor farming practices, and it does so in three ways:
Phytoaccumulation: Hemp's ability to absorb contaminants from the soil as it absorbs water and nutrients, storing and accumulating toxins it in its shoots and leaves until the plant dies, degrades and repeats the process
Phytovolatilization: Hemp's ability to absorb contaminants and release the toxins into the air through its leaves.
Phytodegradation: Hemp's ability to break down pollutants by consuming, metabolizing and destroying the contaminants entirely.
While bioaccumulation can be used for good, it's damaging everything in the hemp space from producer to consumer.
Hemp that comes from polluted land such as industrial areas of the U.S., China and India can test as "clean" or absent of heavy metals and pesticides.
However, when processing the same "clean" plant material for cannabinoid and terpene extraction, the heavy metals and pesticides will spike. Pesticide remediation is common, and any infected plant material should be destroyed and never reach consumers.
Unfortunately, with the industry's current regulations, it's common for heavy metals to appear in CBD products on store shelves, risking the health of consumers. Heavy metals, especially in high concentrations, can cause anything from headaches to organ failure. Heavy metals can also cause cancer in individuals with prolonged exposure to the contaminants.
How and where can the industry start to solve this pervasive issue of heavy-metal accumulation in hemp?
It starts with picking the right land. It starts by planting the right seed. It starts with self-regulating and pushing for higher industry standards. It starts with transparency. Most importantly, it starts with the right decisions from the people at the ground level of the cannabis supply chain.
What to look for when picking land
The first thing to do to avoid heavy-metal accumulation is to research your land.
Before acquiring a hemp cultivation site, give the prospective land a full background check.
Know where the nearest cannabis farms are. With cross-pollination becoming an increasing issue in this growing industry, crops are being ruined by male plants from farmers in the proximity, and this can be avoided by doing thorough research about the land first.
Always test the land's soil for:
Heavy metals.
PH levels.
Nutrient levels.
Pesticides.
Microbials.
Don't let your hemp become unusable
Producing a hemp crop that's unusable due to heavy metal toxicity wastes time, labor, money and resources. Luckily, heavy metal toxicity is preventable -but it takes the extra mile of testing everything.
Always test your soil before growing.
Test your fertilizer.
Test your nutrients.
Ask your suppliers the essential questions
When suppliers say they follow good manufacturing practices to grow their hemp, don't just take their word for it. Ask follow-up questions and be thorough. Before trusting a supplier, know the following:
What pesticides they use.
How they harvest their hemp.
If the hemp's grown domestically.
Make sure you purchase domestically grown hemp so you can prevent buying hemp grown in polluted regions.
Always, always, always demand to see a full-panel COA. If a fire breaks out near a hemp crop at any point during cultivation, the crop will absorb the chemicals from the fire. This is why it's important to ask for COAs during each, different stage of harvest.
By being diligent and requesting COAs every time, you can prevent buying a contaminated crop.
Normalizing hyper-transparency
Due to limited regulatory oversight, the cannabis industry is saturated with questionable practices.
This leads to a supply chain flooded with foreign products that are highly contaminated with heavy metals and pesticides.
The industry must raise its standards in order to increase trust and reputation and protect cannabis businesses and consumers. Farmers, processors, manufacturers and everyone in between need to normalize and practice hyper-transparency.
This is why QR codes are becoming an industry standard in cannabis, but these industry standards need to be taken to the next level. Setting a high industry standard begins with your business operation and it takes:
Being transparent about the third-party testing labs you work with.
Providing QR codes on all packaging.
Advice moving forward
Avoiding heavy-metal accumulation in hemp crops is all about doing research and adjusting your practices based on knowledge learned.
When making hemp cultivation decisions, take into account that heavy-metal contamination varies throughout different regions of the United States.
Pick the best feminized genetics that grow well in your region and soil and purchase only from a trusted source. Be sure to test several different parts and depths of your soil before planting to prevent using contaminated soil.
When you reach the stage of hem
p processing and cannabinoid isolation, remember that heavy metals and pesticides are isolated in this stage and spike during this process.
Don't forget that crops can still become contaminated during post-harvest stages. Plan ahead for drying and storing and invest in quality methods. Good preparation for these stages after harvesting will stop preventable mistakes that ruin crops, including mold infestation and CBD depletion in the crop.
The previous installment of this series is available here.
To be considered for publication as a guest columnist, please submit your request to editorial@staging-hempindustrydaily.kinsta.cloud with the subject line "Guest Column."