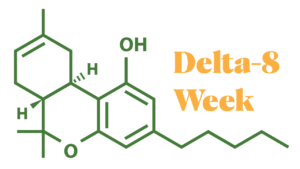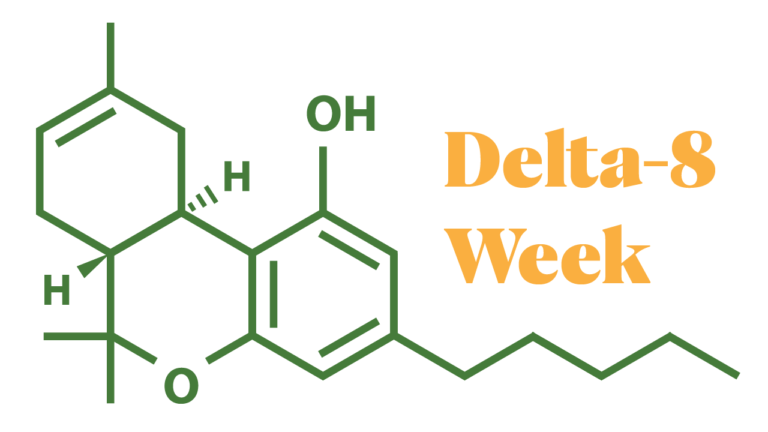 Editor's note: This week Hemp Industry Daily is highlighting stories and analysis on the delta-8 THC phenomenon. Today, a look at how the delta-8 THC trend may be affecting the CBD market. Read more in the special D-8 February issue of MJBizMagazine.
Delta-8 THC dominated sales in hemp shops around the country in recent years. But is this trend affecting CBD sales? Are consumers confusing delta-8 THC with CBD products?
Megan Duvall believes so. The chief business officer for FSOil, an industrial hemp extractor in Woodburn, Oregon, said delta-8 THC product manufacturers and retailers are promoting the isomer as a legal product because it is made from hemp-derived CBD.
But that's a stretch for Duvall.
"It is not in the spirit of the (2018) Farm Bill as it was written," she said. "It was not written so that you can convert (hemp-derived products) into something that is intoxicating."
Hemp-derived uncertainty
Adding to the confusion is that consumers see hemp-derived CBD brands at national retailers and—upon hearing delta-8 THC is made of the same substance—might assume that D-8 is nonintoxicating, Duvall noted.
That confusion likely contributes to the number of delta-8 THC-related hospitalizations reported to the Centers for Disease Control and Prevention and the U.S. Food and Drug Administration, reinforcing why regulation of hemp-derived products is so important, she said.
More than 100 people in the United States were hospitalized last year after consuming delta-8 THC products, federal health regulators reported in September.
Duvall said regulating hemp-derived cannabinoids like a dietary supplement would:
Mandate product manufacturing under the FDA's current Good Manufacturing Practice standards.
Allow manufacturers to conduct rapid product tracebacks in case of a recall.
Make consumer packaged goods companies and mass merchant retailers more comfortable investing in the industry.
"That is why we support some of these bills that treat it like a dietary supplement, so that these facilities that are producing ingredients have a plan, have critical control points, have all the things that we would expect in a food-processing plant or dietary supplements and nutraceutical processing facility," she said.
Turning hemp-based cannabinoids into intoxicants hurts the hemp industry's credibility because it "is not in the spirit of the 2018 Agricultural Improvement Act," Duvall said.
Because "it is not regulated, anybody can be (making delta-8 THC) and not checking the boxes for consumer safety, which is a large concern because you do use a lot of chemicals and harsh solvents to create delta-8 THC."
Duvall said more adverse events are bound to happen if product manufacturers aren't ensuring final product testing, yet are selling delta-8 THC products in retail outlets such as convenience stores and gas stations, where consumers of any age can access them.
Mixed reaction
Retailer Larry Shor, who owns Cleveland Botanical Destination in Ohio, said most of his customers who purchase delta-8 THC products have become educated about the difference between delta-8 THC and CBD. But others, he said, don't seem to care.
"They just want to know what's the end result or why would people use it," he said.
Shor said that while delta-8 THC sales have outpaced CBD and other cannabinoid products, accounting for 55%-60% of his retail sales over the past year, many of the customers who come in for delta-8 THC also leave with CBD products for other issues—or to help counteract some of the side effects they experience from using delta-8 or delta-9 THC.
And it's not just people seeking intoxicating effects who are buying delta-8, Shor said. Consumers of every demographic are finding delta-8 THC to be helpful for a range of issues.
"I have referrals from psychologists (and) psychiatrists that send their patients here, and adults on the autism spectrum in their 30s who have come in here," Shor said. "I've had people (who have) seizures that have used delta-8 successfully, people with tremors like Parkinson's. They like the fact that it gives them benefits but it's not as euphoric as delta-9."
Consumer education
The cannabis industry remains divided in its position on delta-8 THC products. But most can agree that, ultimately, consumer safety is the biggest concern.
"The (main) thing I really care about is if it's a good, clean product," Shor said. "Is the facility they're using clean? Has it been tested? … The opportunity is to educate people so they can choose a clean product."
Laura Drotleff can be reached at laura.drotleff@staging-hempindustrydaily.kinsta.cloud
Coming tomorrow: A look at consumer confusion about delta-8 THC.