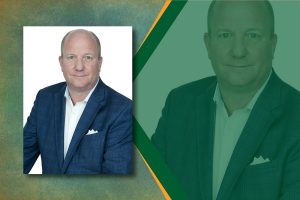 (Editor's note: David Gordon will appear at the MJBizDaily Latin American Cannabis Symposium, Sept. 30-Oct. 1 in Bogota.)
Cannabis companies are investing heavily in Latin American markets, where low-THC varieties known as hemp in the U.S. play a large role in nascent medical marijuana regulations.
The companies that entered Colombia in recent years are seeing in 2019 their first revenues after nearly half a decade of nothing but negative cash flows; however, a break-even year has yet to be attained.
Canada-based PharmaCielo (TSXV: PCLO) had a net loss of USD $24 million last year, up from $7.6 million in 2017. It posted a US$14 million net loss in the first half of 2019. However, the company has started to generate revenues in 2019 and is planning to expand sales next year.
To find out more about the market outlook for hemp in Colombia,
Hemp Industry Daily
talked with David Gordon, chief corporate officer for PharmaCielo, one of the region's most significant cannabis investors. Based in Toronto, PharmaCielo is the parent of PharmaCielo Colombia Holdings, a producer of medical cannabis oils in Colombia.
How developed are the Colombian and Latin American medical cannabis markets and how do they compare with North America?
Globally, this industry is still in the early days of development. This is particularly true when you look at Latin America, and countries like Colombia.
In the North American marketplace, the governments, to some extent, have taken an attitude of enabling business without setting or predetermining all the operation rules. As such, businesses and the legal system have to determine them and adjust as they move forward.
In Colombia, however, the government has taken a different perspective, which is to try to determine all the rules beforehand and support building a global industry with significant economic benefit to the country as a whole.
These are two very different approaches but create similar challenges as building a new industry is not an overnight process. Because the industry is still evolving, every decision being made is a new one. That starts from the seed all the way through cultivation, processing, sale, shipment, and delivery. … All the way through.
What has been PharmaCielo's investment in Colombia within the last years?
PharmaCielo was the first company to receive a cultivation and processing license from the Colombian government.
Today, we are the largest cultivator in Colombia – and I will say in Latin America – with 12.1 hectares (about 30 acres) under active and rotating cultivation with additional contracts with local cultivators in place.
You may see some industry players boast numbers about how much land they have; however, not all may yet be under cultivation. At least not yet. Current capabilities versus future plans is an important distinction to be aware of.
Is the company seeing its first revenue streams in Colombia this year?
In general, the industry as a whole is building the infrastructure and is still in a development mode as we enter the stage of commencing commercial sales.
Specifically, for PharmaCielo, we have now exported to a number of customers in international markets. So, in 2019 we have begun commercial sales, and in 2020 and 2021 we plan to continue and expand significantly. To support this, PharmaCielo is at the final stages of building an extended processing capacity to meet global demand.
With the industry in Colombia advancing forward, we expect that the Colombian industry as a whole will continue to expand internationally and begin revenue generation as well.
Which year do you expect would be the first one in which a profit, or at least breaking even, is achieved in Colombia?
As a publicly traded company I cannot answer this question, as it is speculative.
Are there any particularities of the Colombian market on which you would like to elaborate?
Colombia is not a dried-flower (market), nor a recreational producer. The industry is solely focused on medicinal (cannabis) – extracts, oils and isolates. I get asked a lot about Colombia by various global market participants. They all recognize that the country boasts a unique combination of supportive factors including environment, ecology, people and cost of doing business.
What is the significance of the company's recent announcement that it will enter the U.S. market with an agreement to sell CBD isolate to multistate distributor General Extract?
It gives us a competitive edge and a strong foothold in the world's largest medical CBD market. I also consider it an important development for the Colombian CBD industry at large as it helps to build recognition for the industry on a global scale.
This interview has been edited for length and clarity.
Renzo Pipoli can be reached at renzop@staging-hempindustrydaily.kinsta.cloud