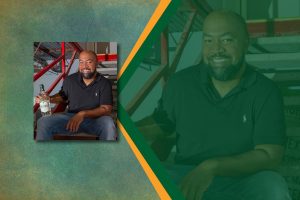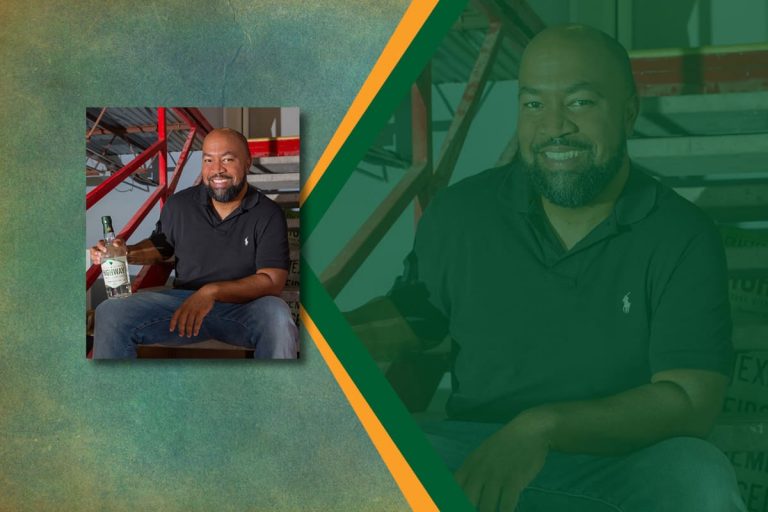 When Ben Williams added hempseeds to his recipe while fermenting vodka, a curious thing happened: His yields got larger and what started as a hobby became a business opportunity.
With friend and co-founder, Wendell Robbins III, Williams created Highway Vodka, a hemp-based spirit now sold throughout Texas, Georgia and California. It's been in stores for about a year and a half.
But getting the product on retail shelves was a journey that took almost a decade and began in Robbins' horse barn – the place that became the distillery site in Houston and where the friends perfected their recipe, which consists of water, corn and hempseeds.
What Williams came to learn was that the amino acids in the seeds served as fuel for the yeast. Using hemp to make vodka is not new, but it is uncommon. Williams said he found two other companies in the U.S. making vodka with hemp, and one in Canada.
To go to market, there were several rounds of testing at laboratories approved by the U.S. Alcohol and Tobacco Tax and Trade Bureau to make sure there was no CBD or THC in the spirit. Now Highway Vodka is in hundreds of stores in three states, and Williams and Robbins are planning to get into the spirits markets in Florida, New Jersey and New York. The pair had bigger plans for expansion this past spring, but COVID-19 slowed the process.
Hemp Industry Daily recently caught up with Williams to learn more about how Highway Vodka came to be.
How did you decide to start including hempseeds in the vodka distillation process?
We were just playing around with distilling as a hobby. This is about eight years ago and I was just into the hobby, reading every book, watching every YouTube video that I could possibly find like twice, experimenting with all different types of grains and just messing around.
Then one day I went out to California where a friend of mine owns a dispensary and some of his friends were there and they were showing me some of the stuff they were doing. They were distilling and during the fermentation period they were actually using marijuana and they were blending grains. I was noticing the oil that was forming during that process and thought, 'This is kind of interesting.'
When you would drink what they made, I noticed the mouth feel was kind of interesting so I was just like, 'I want to play with that when I get back home.' But obviously it couldn't be marijuana, so the next best thing I just thought was hemp. So I started experimenting, literally just went to Whole Foods and bought up a bunch of hempseed.
What happened when you started using hempseeds?
So right after the fermentation period would be over, it actually looked kind of disgusting. It looked like oatmeal with olive oil just on top of it. You had the grain that settled at the bottom. You had the liquid in the middle and then you had this thick layer of oil on top.
So what we would do is, we would rack out the liquid in between the oil and the grain at the bottom. And right off the bat, just from doing that, from the very first batch you noticed the difference. The flavor profile kind of shifted and the viscosity was noticeably different.
Then one day, just out of being lazy, I thought, "forget it," and just dumped all that stuff in there – so that's the oil, the liquid and the grain. That was a game changer right there because that batch was the best thing we'd ever done.
What does it taste like, and how does it taste different then the vodka you normally buy?
Highway will have a totally different nose to it than your standard vodka because of the minimal amount of times that we distill it – six being just about the smallest amount that you can do, from my experience.
People always ask, 'Does it taste like hemp?' Hell no. Nobody wants to drink a glass of hemp anything. It's not about hemp flavor for us; it's what the plant does to the process.
What you'll experience is the nuance of the corn and the natural sugars that are developed because we don't add sugars to our process. It's just hemp, corn and water.
Our spirit has that oil that I keep referring to, and what oil does is it holds flavor on your palette. So that allows you to get a little bit more sweet. That's how I would describe it. It's going to be very smooth and easy to drink.
How much have you sold?
Lots. We're all around Texas now and like I said we're getting into these other states. Well no, "lots" is relative. Lots to me. But not a lot for Tito's or something.
We're doing well and we're growing. There were really no mentors in this. We just literally learned everything the hard way – and the expensive way sometimes.
We were getting ready to really go hard at it and open up these new markets last spring. But then of course the world changed. As it was coming back a little bit, we went ahead and started creeping out into these markets, but it's been a real slow process because every state is different.
You can only really do so much. That's kind of perfect because I can kind of get my feet wet here and learn the lay of the land a little bit. So it's kind of an interesting 'keep you in check' growth model right now for us. Because you can grow, but the world won't allow you the opportunity to go faster than you can.
Are you going to stick to the spirits business, or do you have any interest in doing something else with hemp?
I haven't taken any steps toward it, but my friends think I'm some kind of hemp guru now. If I were to choose any part of it to be in, it would definitely be in the processing side and probably not the growth side.
My partner will probably have a different take on that because he likes land and tractors. He probably would want to grow it.
This interview has been edited for length and clarity.
Ivan Moreno can be reached at ivanm@staging-hempindustrydaily.kinsta.cloud