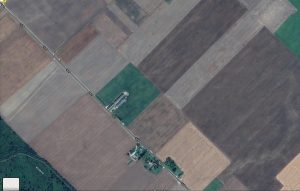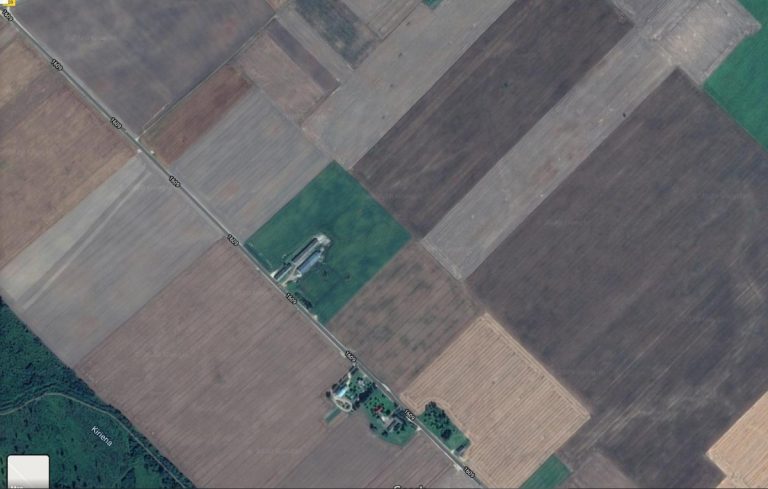 In a rural part of northern Lithuania, down a stretch of dirt road flanked by vast fields, Rokas Šliupas has spent months amassing the equipment he needs to kick-start Lithempa, his new hemp-extraction business.
Located just outside the town of Joniskis, not far from the Latvian border, a 1,200-square-meter facility built last summer with 250,000 euros in EU funding houses chromatography equipment from Japan and a CO2 extractor from China that can process 260 kilograms of biomass per eight-hour shift.
"We are hoping to start extraction services for Western Europe," he said. "We have all the equipment; we are ready to start."
The catch? Šliupas can't legally process hemp on Lithuanian soil – yet.
"We are basically waiting for the new law," he said.
Since January of last year, ruling and opposition lawmakers in this small Baltic country have moved forward with an overhaul of Lithuania's hemp legislation. The
draft law
would legalize hemp extraction and processing within Lithuania's borders and allow CBD products to be imported, exported and sold to consumers.
The bill sailed through a first and a second vote in Parliament, and anticipation was mounting ahead of the third and final vote planned for this April.
But last week, after Parliament's legal department raised questions about the legislation's compatibility with EU law, the country's Rural Affairs Committee announced they would "take a break" in their deliberations and send the draft hemp law to EU headquarters for review.
By using the European Union's draft notification procedure, Lithuania has triggered a minimum three-month freeze to allow the European Commission and other EU member states to examine the hemp bill and respond to it.
The move has left hemp industry players like Šliupas – who took orders from local farmers and a European subcontractor to process more than 200 tons of biomass – in limbo.
"We had several big players we were talking to, and we had to call them to explain," Šliupas said. "It's disappointing to have these talks."
Still, the Lithempa director was optimistic about the amendment's prospects.
"We can wait for these three months," Šliupas said "It's not a disaster."
Growers' paradise
When Lithuania's first hemp law took effect in 2014, farmers were granted permission to grow EU-approved strains of the crop to produce fiber and seeds.
Since then, a growing number of farmers have turned to hemp as an alternative to traditional grains. That has helped a country roughly the size of West Virginia punch far above its weight in hemp cultivation.
Lithuania grew 9,182 hectares (22,689 acres) of industrial hemp last year – more than double that of Germany (4,508 hectares) and three times that of Poland (3,000 hectares).
The State Plant Service, an arm of the Agriculture Ministry, is responsible for enforcing the current cultivation and marketing regulations.
Under current law, the processing of the leaves and flowers has only been permitted on a small scale for research and development purposes. That means Lithuanian farmers like Donatas Dauksa – who cultivates hemp flowers for CBD and CBG extraction – can only sell biomass in bulk to international buyers.
A liberalization of the hemp law would allow Dauksa to sell his product to compatriot processers rather than export to countries like Poland, Germany, Switzerland and the Netherlands.
"There are opportunities for the growers … to sell inside Lithuania," Dauksa said, and the new law "moves us forward" toward a larger domestic market.
Under the new legislation:
Farmers and processors that obtain a license would be able to process all parts of the plant – including the leaves and flowers.
The government would be responsible for issuing licenses for hemp cultivation, extracting and processing.
Any final hemp-derived product that contains less than 0.2% THC can be produced, exported, imported and sold to customers in Lithuania.
"Lithuania shouldn't be just an exporter of a cheap biomass, but should rather focus on processing industrial hemp and creating products with a higher additional value," Lithuanian Farmers' Union chair Jonas Talmantas said last year.
Changing attitudes
Mykolas Majauskas, an opposition lawmaker with the center-right Christian Democrats who co-wrote the legislation, said seeking EU opinion before moving forward with a final vote was "sensible."
Some lawmakers, he said, had voiced concern on the law's implications for the European single market and free movement of goods in the European Union.
Majauskas said that he didn't think the EU review process would take the full three to five months, noting that recent motions connected with Covid-19 assistance had been processed within three days.
"These procedures can take much less time than the usual – and this is what we would be seeking in this case as well," he said, emphasizing that the global coronavirus pandemic and economic downturn has added new urgency to the new hemp law.
"It's important for companies going through hardship, important for farmers looking for a competitive edge, important for investors looking for new opportunities," he said.
The bill is necessary because it provides clarity for companies and investors who are interested in doing business in the Baltic country, he said, telling Hemp Industry Daily that the nation wants to acknowledge the growing CBD market and participate legally.
"It's not a secret that CBD products, regardless of European Commission regulation and directives, are distributed throughout the European Union," Majauskas said. "Some countries turn a blind eye to it. We feel we should have our eyes wide open."
Monica Raymunt can be reached at monicar@staging-hempindustrydaily.kinsta.cloud