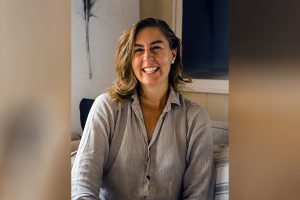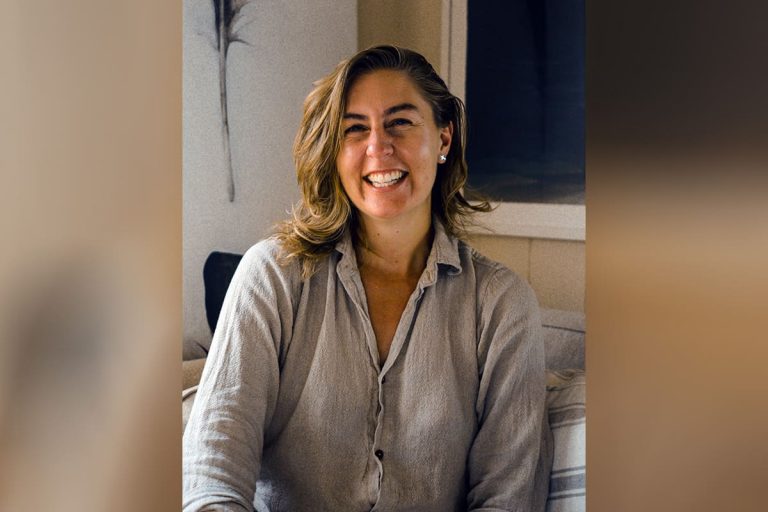 Brianna Kilcullen found the remedy to mildewy towels in hemp fiber.
Turns out, the plant has a molecular structure that reduces the growth of bacteria and smell of mildew in a hemp-based towel, said Kilcullen, founder and CEO of Jacksonville, Florida-based Anact.
Kilcullen got the idea to make towels with hemp fiber when she saw the U.S. marketplace devoid of options, a consequence of the plant's long prohibition in the U.S. Because of that, the country lacks quality hemp fiber – a lot of it is sourced from China – and the machinery to spin it, although that's slowly starting to change.
Hemp Industry Daily
recently caught up with Kilcullen to talk about her inspiration for her business and the challenges of making hemp-based towels. She'll be sharing more about building a hemp textile business the
Hemp Industry Daily Passholder Day Forum
, presented live Nov. 30 or on demand anytime after.
How did you find out about hemp?
I discovered hemp while working at prAna, a subsidiary of Columbia Sportswear. I loved the sustainability features it possessed and then fell in love with its performance features after working in China in 2017 conducting a social labor audit for prAna. It has been a love affair with the hemp fiber ever since.
Why did you decide to work with hemp fiber to make towels and how did you choose towels as the product you wished to sell?
I decided to use the hemp fiber because at the time I was living in San Diego, California, and I didn't have a washer and dryer. I couldn't find a sustainable towel option that wasn't picking up a mildew smell, and I was sick of having to go to the laundromat every other day.
When I found out that hemp's molecular structure was hollow, which allows water to flow through instead of get stuck, thereby reducing the growth of bacteria and preventing a mildewy smell. I knew that I needed a hemp-based towel.
I started searching the marketplace and didn't see anyone do it so I figured I would create a product to solve my own problem and in doing so would be solving other people's problems. I didn't want to stop there – I wanted to create a movement and a brand around taking acts that create positive impact so I built Anact – an activist movement and brand that we sell the towel through.
On your website you say you want to remind people of the power we have each time we use a towel. How is that?
Often people think that change starts with someone else and not them. At Anact, we believe change starts with you and to focus on what you can control instead of what you can't.
We want to be that wind beneath your sails to remind you that we're working towards a more harmonious world every day, too. When you buy a towel, you're already taking action and making a difference but we want to know what you'll do next and how we can support you along the way. What I mean is that when people buy from us that they are voting with their dollar by choosing a more sustainable option.
But we don't want them to stop there.
The next time they use their towel or think of Anact, we want them to be inspired to do something they didn't think they could do. "
Do you want to expand beyond towels?
I think there is something really beautiful about designing products that solve problems and building off that momentum without carrying products for the sake of carrying products.
We are here to solve problems and bring awareness to social and environmental initiatives and the activists solving them. We have been running a line of limited edition tote bags with prints around movements that are near and dear to our heart and that allows us to bring new products to the space while remaining true to who we are.
I'm definitely not the type of business owner who wants to push products just because a piece of that product is trendy at the moment. I won't sell you anything I don't use or wouldn't buy myself. At the end of the day, we are here to build products and a movement because the climate crisis and the lack of Patagonia-esque brands in the textile space demands it of us.
How challenging is it to work with hemp fiber right now, given the infancy of the industry, and what do you think it will take to make it a thriving industry?
It took me almost two years to go to market and develop the Anact towels. Supply is very limited and mostly in Asia which means there are a lot of cultural, logistical and pricing challenges to making it mainstream.
Add in Trump's previous threat of deactivating WeChat (the main way to communicate with factories) and the trade war equals a pretty brutal experience as a first time business owner to developing and importing hemp-based textiles.
That aside, I am a firm believer that supply will not increase and investment in innovation will not happen without market demand. Anact represents that current and future market demand. As Anact sales grow, we show the opportunity for expanding the hemp textile space because it economically makes sense.
This interview has been edited for length and clarity.
Ivan Moreno can be reached at ivanm@staging-hempindustrydaily.kinsta.cloud