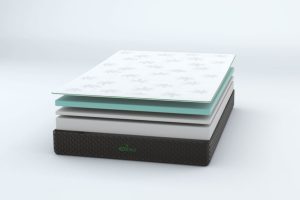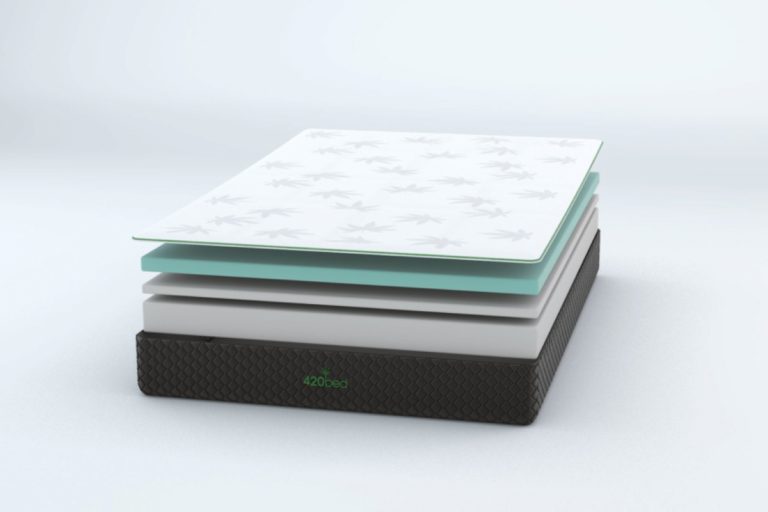 A Michigan company hopes to be at the forefront of industrial hemp textile and fabric adoption by marketing hemp mattresses to millennials.
However, short supply of hemp fiber for textiles and fabric is creating challenges for the company and driving up the price.
"When we went on the hunt for the ingredients to build the bed, the supply was almost zero," said Josh Thompson, CEO of 420bed in Portage, Michigan.
"It's really pretty incredible to me, with all the various production that goes on in various areas of the country, that hemp is not much deeper into the supply chain from a textiles standpoint than it is."
Supply issues
Thompson's mission was to build a mattress entirely out of hemp.
But obtaining the quantity of hemp fiber needed for a full mattress, such as foam for the insides, was not cost effective.
A mill in Montreal was willing to make thread for ticking, the outer cover of a mattress, but it could produce only threads that use an 80/20 blend of cotton and hemp.
And the mattress is expensive – starting at roughly $900 for a queen-sized bed and going up to around $1,500.
Simply incorporating 20% hemp into mattress ticking costs about 300% more than using only cotton, Thompson said.
He does expect the price to go down as hemp becomes more available.
He's optimistic his company will sell 300-500 mattresses in its first month of sales, which started in mid-April.
Textile woes
The hemp mattress story underscores the challenge of manufacturing textiles from hemp in the United States.
With hemp cultivation in the country dominated by varieties for CBD and cannabinoids, hemp grown for its fiber is rare.
Adin Alai, CEO of Colorado-based 9Fiber, which makes fiber from cannabis waste, said it will be some time before hemp becomes mainstream.
"As long as CBD cultivation and sales are in the thousands of dollars per kilo, I don't know how quickly hemp textiles – domestically sourced, domestically grown textiles – will be grown at a commercial scale versus a boutique scale," Alai told Hemp Industry Daily.
A 2018 survey of hemp farmers for the Hemp & CBD Industry Factbook showed that just 2.3% were growing hemp for fiber alone.
After harvest
In addition to low production of fibrous hemp varieties, the labor-intensive process to render hemp usable is a significant hurdle.
Decortication, which separates hemp fibers from the stalk, hasn't seen any improvements in the United States for almost a century.
Even if that process is improved, cannabinoid-specific hemp cultivars aren't great for fabric, according to Jeffrey Silberman, head of the textile development and marketing department at the Fashion Institute of Technology in New York.
Silberman said the lack of fiber hemp cultivars is one of the key challenges facing the industrial hemp industry in this country.
However, that may soon change.
Levi Strauss & Co. announced earlier this year that they're releasing jeans and shirts made from cottonized hemp – though, as with the hemp mattress, the clothes will be a blend with other materials and not 100% hemp.
"This is huge news, because they have shown that they can do this cost effectively," Silberman said.
"Levi's is big enough to drive the market and build the market for industrial hemp."
Cottonized future
Despite 420bed's hope to make a mattress entirely of hemp, Silberman sees stronger near-term potential in cotton/hemp blends.
Supply is a big consideration:
Cotton is produced on the order of millions of metric tons per year.
Hemp fiber production is closer to 600,000 metric tons per year.
Despite the challenges, Thompson is optimistic – and he reports a lot of interest for the 420bed mattress.
Moving hemp's image past the marijuana lifestyle to the mainstream is a significant challenge.
"We think that there's going to be tremendous innovation coming down the road over the course of the next couple years, and we want to be at the head of that," Thompson said.
Esteban Hernandez can be reached at Este.HempDaily@gmail.com