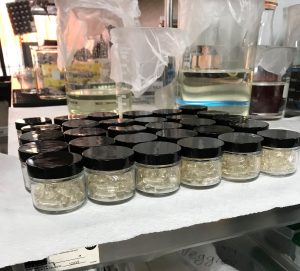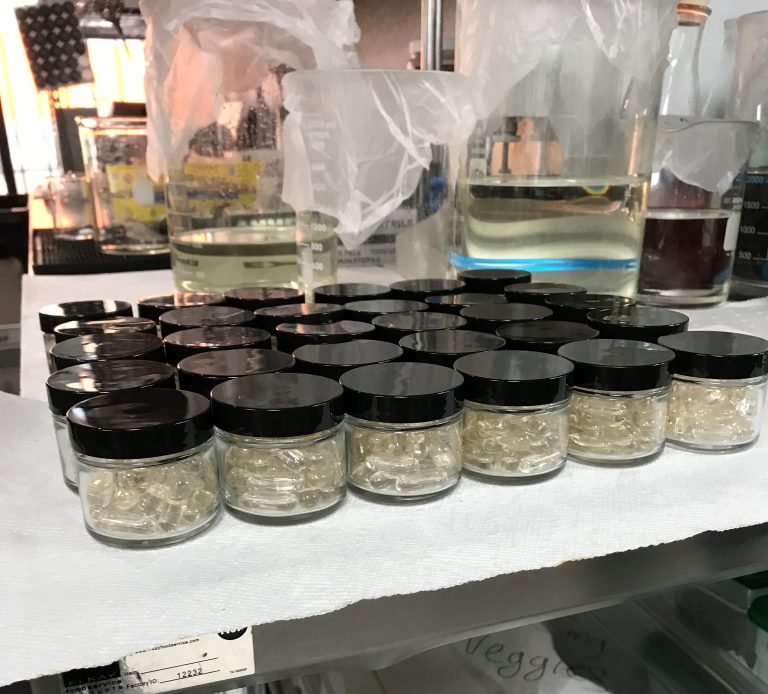 In the wake of new regulations putting nonintoxicating cannabidiol under the same rules as THC-heavy marijuana, CBD manufacturers announced plans to leave Michigan for other states.
The CBD announcement earlier this month from Michigan's Department of Licensing and Regulatory Affairs and the Bureau of Medical Marihuana Regulation declares that even possessing CBD products in the state is illegal without a medical marijuana card.
"It's very sad, but I'm going to have to cease my operations in Michigan," said Jeff Gallagher, CEO of MHR Brands in Jenison. The company has operated for five years making CBD products from extracts produced in Colorado and Kentucky.
MHR Brands, which plans to relocate to Indiana, saw three employees quit as soon as the CBD regulations were announced. And the remaining 28 employees may not be able to make the move 145 miles south to Indiana, where CBD processing is legal.
"Three of my employees quit already 'cause they didn't want to work for a company doing something they think is illegal," Gallagher told
Hemp Industry Daily
.
"It's so sad considering that there are CBD stores 50 feet from the state line. It's everywhere in Indiana."
The Michigan announcement is the latest round of legal confusion stemming from CBD's conflation with marijuana. CBD is a cannabinoid similar to THC, but it can be produced from cannabis plants that contain only trace amounts of THC, which makes it hemp under federal rules.
Michigan allows industrial hemp under the 2014 Farm Bill, but it can be grown only by universities researching the plant. There are no known commercial hemp producers in Michigan.
"They're creating mass confusion here," said Scott Leshman, founder of Cannabinoid Creations, a Detroit company that mixes CBD isolate imported from Europe with chocolates, candies and sodas.
Like MHR Brands, Cannabinoid Creations will likely move to Indiana, having felt the impact of the May 11 announcement immediately.
"We had a distributor refuse to pick up a shipment the very next day," Leshman said. "He said, 'It's a Schedule 1 substance. I can't touch it.'"
Clarifying move
David Harns, spokesman for the Bureau of Medical Marihuana Regulation, told Hemp Industry Daily that Michigan's CBD announcement wasn't inspired by an April ruling from a federal appeals court that the U.S. Drug Enforcement Administration was within its authority to deem CBD a controlled substance.
That decision left CBD producers with the responsibility to prove their products came from legal hemp, not illegal marijuana – something impossible to do without elaborate paperwork tracing the source.
Michigan regulators say they decided to clear up the confusion by deeming all CBD, even hemp-derived CBD, subject to marijuana regulations.
"There's obviously been a gray area here for some time," Harns said. "We just felt it was necessary to let everyone know what the law says.
"Basically CBD is handled the same way as any other part of the marijuana plant. All products that come from the marijuana plant are treated equally, regardless of the THC content."
Enforcement of the CBD rule would be done by local law enforcement, not the Bureau of Medical Marihuana Regulation, but Harns wasn't aware of any CBD product seizures or possession arrests.
Still, people who sell CBD have been impacted.
Just five days after the announcement, the Michigan Association of Chiropractors sent an alert to its members warning that "selling CBD out of a chiropractic office carries a potentially large amount of legal risk."
CBD processing and sales are still legal in Michigan; they just must be done within the regulated medical marijuana market.
'CBD awareness craze'
That isn't an option for CBD retailers like MHR Brands, which makes CBD tinctures, balms, candies and pet products under the label Tasty Hemp Oil.
"I'm not in the marijuana industry. I have nothing to do with the marijuana industry," Gallagher said.
To comply with Michigan's marijuana licensing requirements, he said, "I'd have to double the cost of my product to consumers."
Rick Thompson, who is on the board of directors at Michigan NORML, said the rule comes just as CBD products are starting to take off.
"Michigan is just like the rest of the nation. We're seeing a CBD awareness craze," Thompson said. "It's appearing at big-box retailers as well as smaller shops.
"Almost all retailers in Michigan had access to CBD products, so to decide to treat CBD as if it were dynamite was quite shocking to us."
A ballot measure going to voters this fall could clear up CBD confusion by allowing all adults to possess marijuana and open up hemp cultivation and commercial processing.
But for Gallagher and Leshman, that's too long to wait.
"Until this confusion is cleared up, I am uprooting everyone from Michigan," Gallagher said.